Grade 9 Programs
May 3, 2023
At Children of the Earth, we have two grade 9 programs; one for the boys (Oskabay Maatiziwin), and one for the girls (Ikwewag ga-zoonigiga-niibwawiiwad).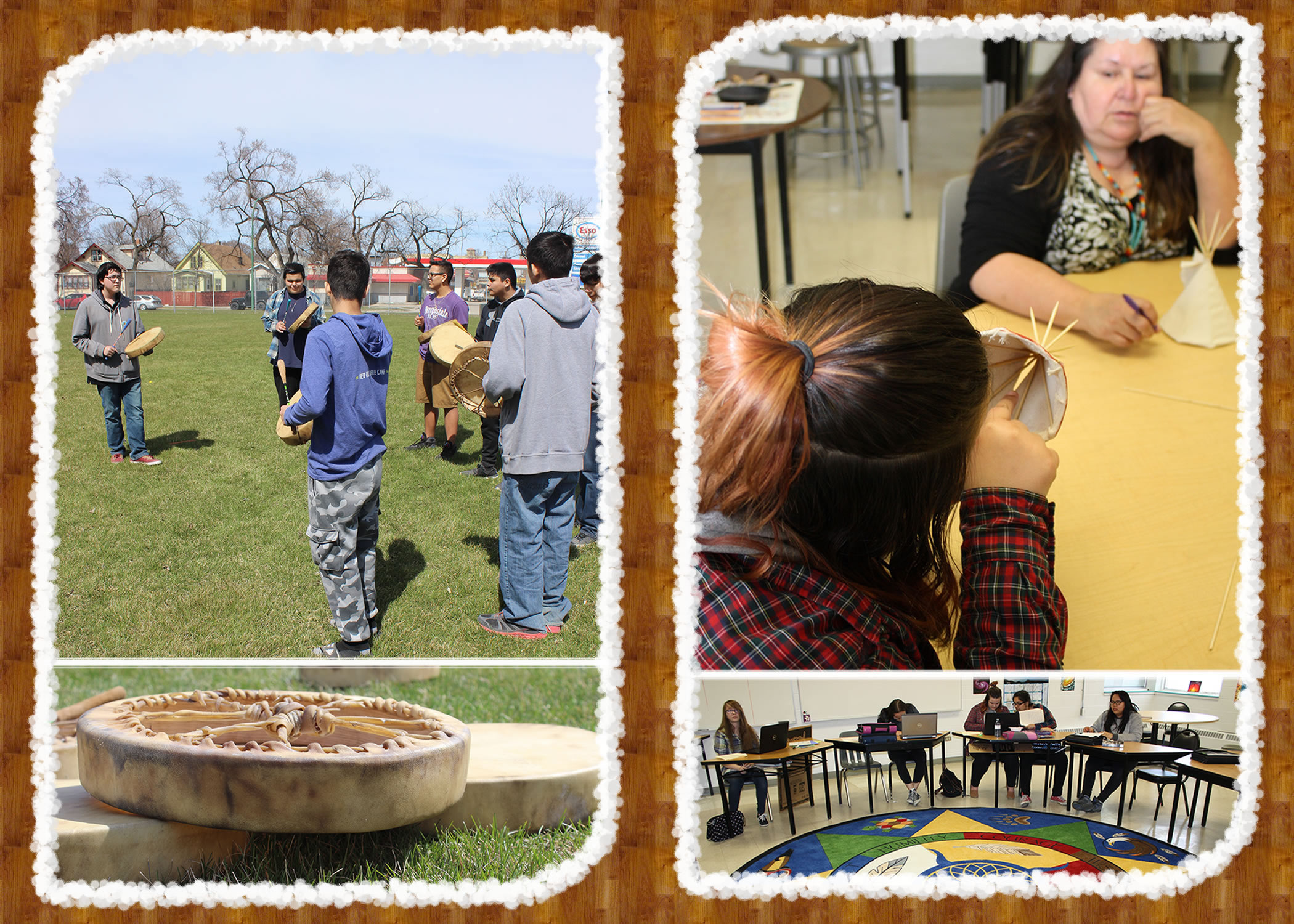 Program Rationale:
To enable Indigenous youth to increase self-identity, self-esteem and to gain a positive self image through traditional cultural teachings and

Indigenous

language instruction.
To understand the role and responsibilities of

Indigenous

youth in the traditional education system and to bridge that knowledge with what is learned in the contemporary system.
To incorporate an

Indigenous

perspective into all existing Manitoba Education and Training curricula areas, keeping within the existing vision of Children of the Earth High School.

Teachers:
Michelle Arnaud, Teacher – Ikwewag ga-zoonigiga-niibwawiiwad - Women Standing Strong


Tyler Neapew. Teacher – Oskabay Maatiziwin – Helpers in life/for life
Traditional Advisor
Connie West-Buck
Traditional Advisors are responsible for the planning, coordination, implementation and facilitation of Traditional Teachings, Pipe Ceremonies and Cultural Activities.
Duties also include assisting and supporting with school activities, planning various gatherings, as well as, evaluations, meetings, and presentations when required.