OMAZINIBII'IGEG: Indigenous Artist Collective
July 14, 2022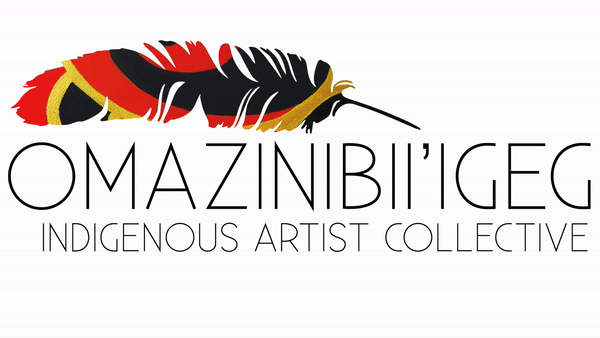 Our Story
In 2014 students from Children of the Earth High School embarked on an exciting journey of artistic expression, entrepreneurship and self-discovery generated by the need for employment, skills development, cultural and artistic expression. Out of this came the birth of the abORIGINAL Student Cooperative Project and Omazinibii'gig Artist Collective.
This student cooperative project works in partnership with the artist collective to market and sell beautiful aboriginal art. In doing so the cooperative members learn valuable employment and life skills as they generate income for themselves and the artists.
The Omazinibii'gig Artist Collective members work together to support each other's artistic expression and pool their resources to purchase high quality art supplies.
The strong influence of indigenous teachings can be seen within the stun-ning works of art as the artists express their perception of the world, their identity and their culture.
With help from the Manitoba Cooperative Association and Supporting Employment and Economic Development (SEED) Winnipeg, young entrepreneurs get hands-on experience developing and managing a cooperative business using the seven Cooperative Principles, a few of which are democratic member control, equality for members and concern for the community. Indigenous teachings are woven throughout the curriculum and expressed within the business.
Located in Winnipeg's North End, Children of the Earth High School fosters belonging and respect and combines regular studies with traditional teachings, language, ancestral knowledge and ceremonies. It is a safe and dynamic environment for learning where Aboriginal perspectives are incorporated into all academic classes enriching and making the Manitoba curriculum more meaningful to its students.
WSD BLOG link: http://blogs.winnipegsd.ca/coteomazartcollective/
Instagram link: https://www.instagram.com/omazartcollective/
Facebook link: https://www.facebook.com/Omazartcollective-104613451435244
Twitter link: https://twitter.com/Omazart1