Spring Events
May 30, 2023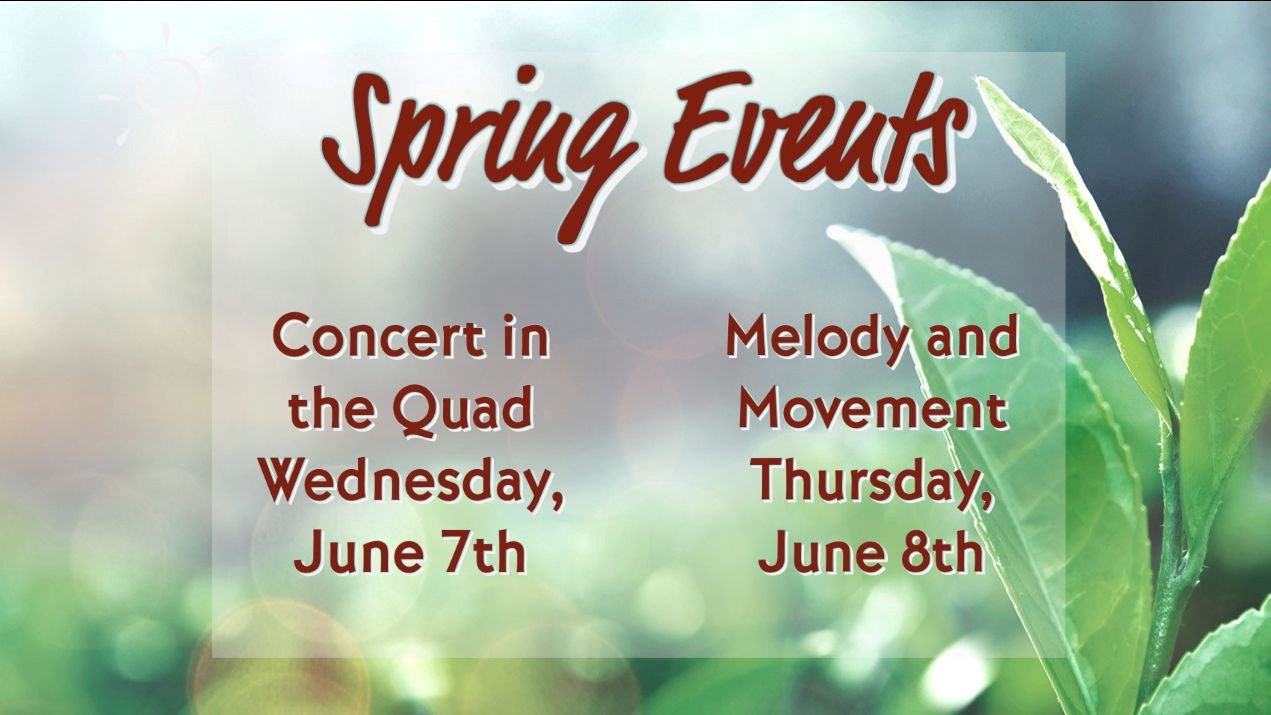 DMCI is thrilled to announce two spectacular performances by our talented Music and Dance students. As we embrace the arrival of spring, we invite you to join us for an unforgettable experience.
On Wednesday, June 7th, our Band and Choir will captivate the audience with their remarkable talents on the Quad. Immerse yourself in the enchanting melodies performed by our Concert Band, Jazz Band, Concert Choir, Chamber Choir, and Vocal Jazz groups. Surrounded by the beauty of our Quad, this musical extravaganza promises to be an evening to remember. Admission is by donation, and to make it even sweeter, a Freezie will be included with your entry. The concert kicks off at 7:00.
Continuing the excitement, on Thursday, June 8th, at 7:30, our Dance Groups will take the stage in the Gym. Witness the captivating moves of our talented dancers as they showcase their skills. This is your opportunity to witness the incredible work that our dance classes have been dedicated to throughout the semester. Admission for this event is priced at 5 dollars, providing you with an incredible evening of entertainment.
We encourage you to join us for these extraordinary performances and support our amazing students. Whether you have a passion for music or a love for dance, DMCI's Spring Showcase is an event you won't want to miss. Save the dates, invite your friends and family, and prepare to be amazed!