Attack Basketball Program
September 18, 2023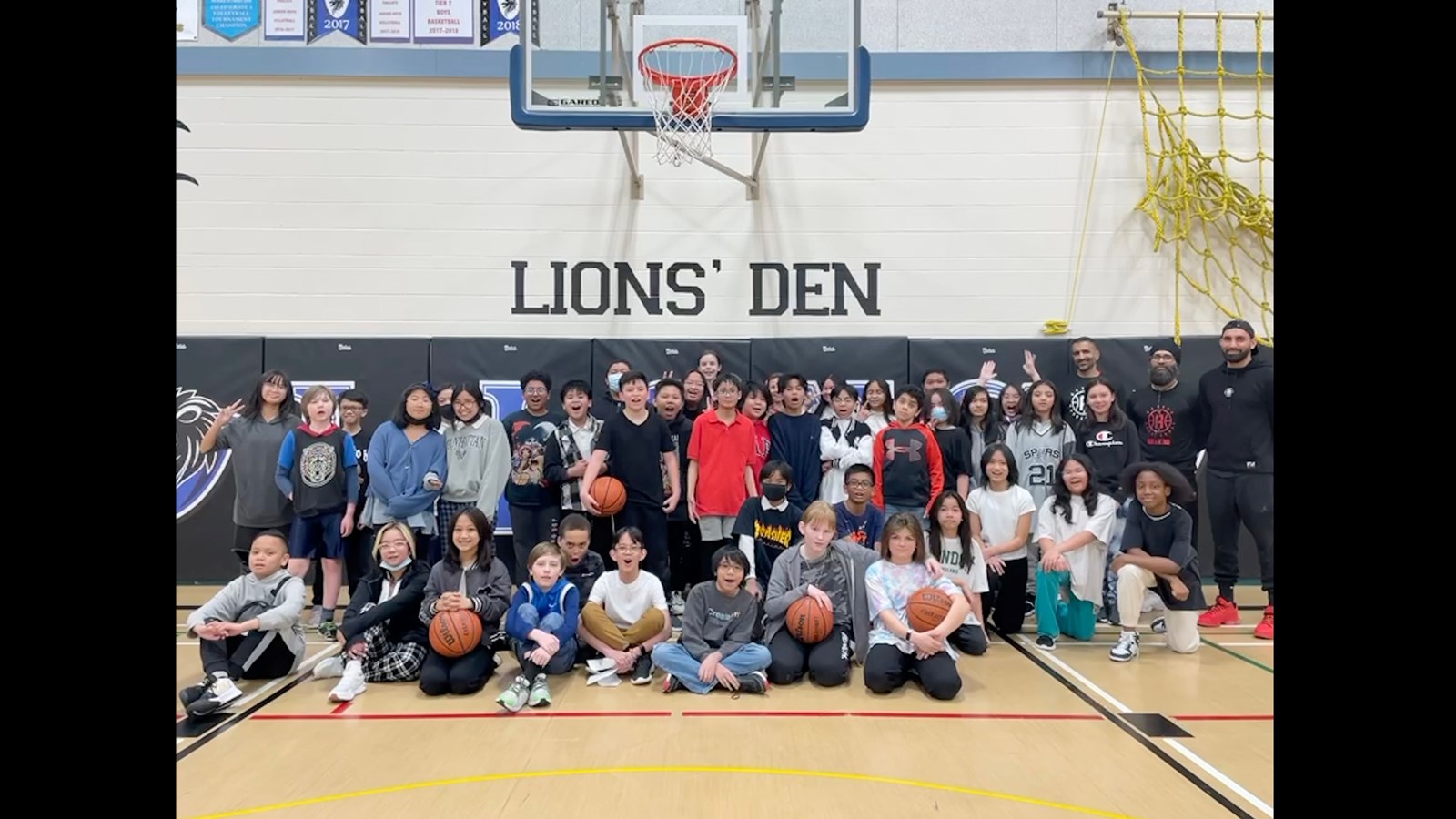 On Thursday April 6th grade 6 students had the opportunity to learn fundamental basketball skills and improve existing basketball skills with Attack Basketball coaches Dave, Sukhvir and Harman.
Through Attack's community outreach and commitment to access for all kids, Lansdowne students got to learn proper ball handling, passing and shooting techniques with coaches who coach elite level youth athletes. They spent half the day learning skills and playing games to improve their new skills.
Students came out of the workshop tired and with a new level of excitement for the game. One student said they enjoyed learning skills that they often see higher level athletes practicing like dribbling behind their backs and passing between their legs. It was a great morning of fun and physical activity.
The Basketball workshop is part of the grade six outdoor education program in which students in grade six have the opportunity to try new and targeted physical activities throughout the community.
Attack Basket ball has been offering community skills programs for beginners, group training, and elite level basketball programs for kids aged 5-18 since 2015.
For more information on upcoming programs with Attack please visit their website at: https://attackbball.ca/