Children of the Earth High School celebrate the fall equinox
October 2, 2023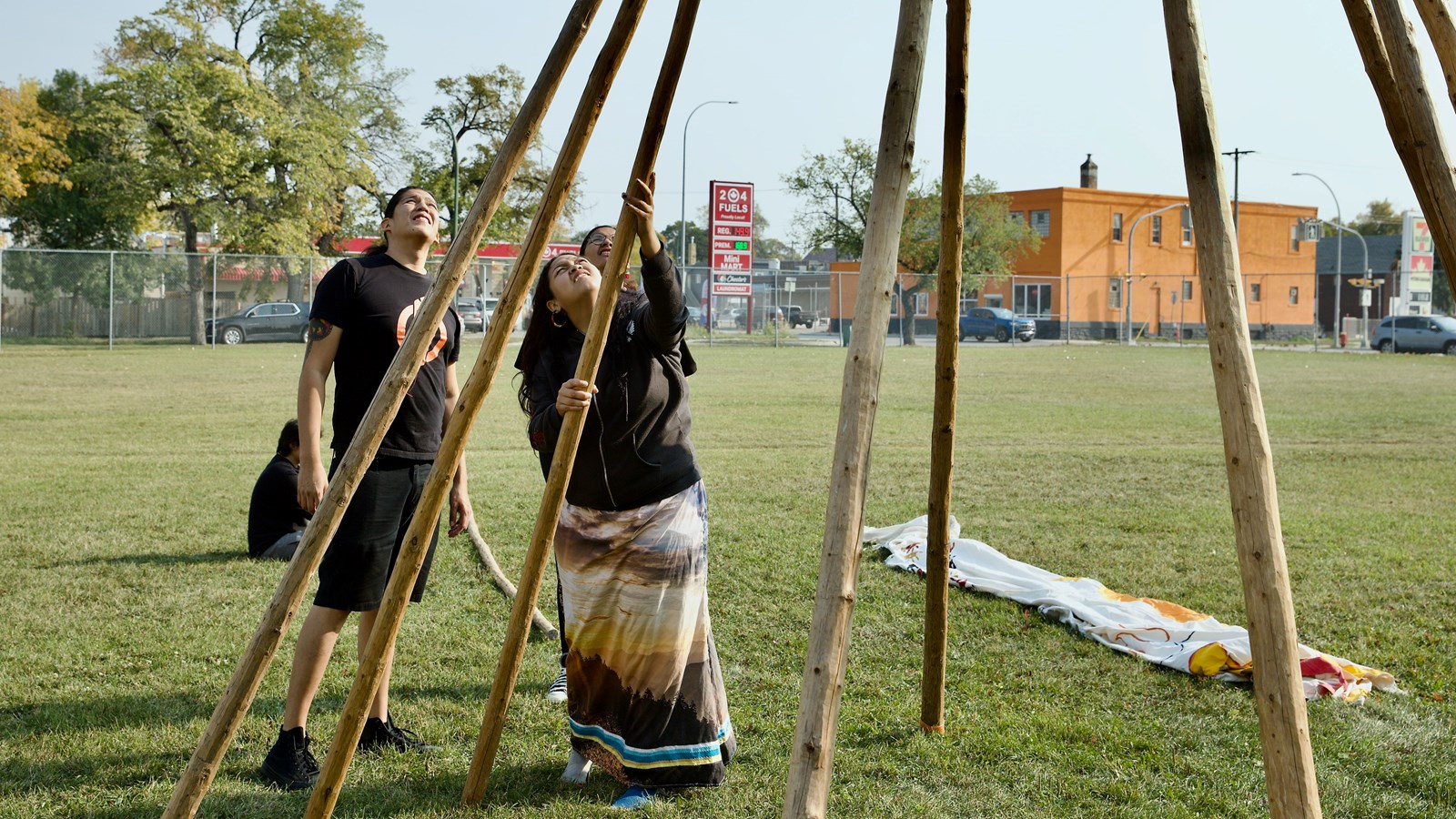 The fall equinox is a milestone in Earth's orbit around the sun. At an equinox, the sun appears directly above Earth's equator giving us nearly equal day and night and usually takes place on September 22 or 23.
Children of the Earth High School celebrated the fall equinox with a full-day celebration including cultural teachings, a sacred fire, pipe ceremony, tobacco tie offerings, fall feast, and tipi set up and takedown. Every student also had an opportunity to sit in circle for tipi teachings from the school's knowledge keeper.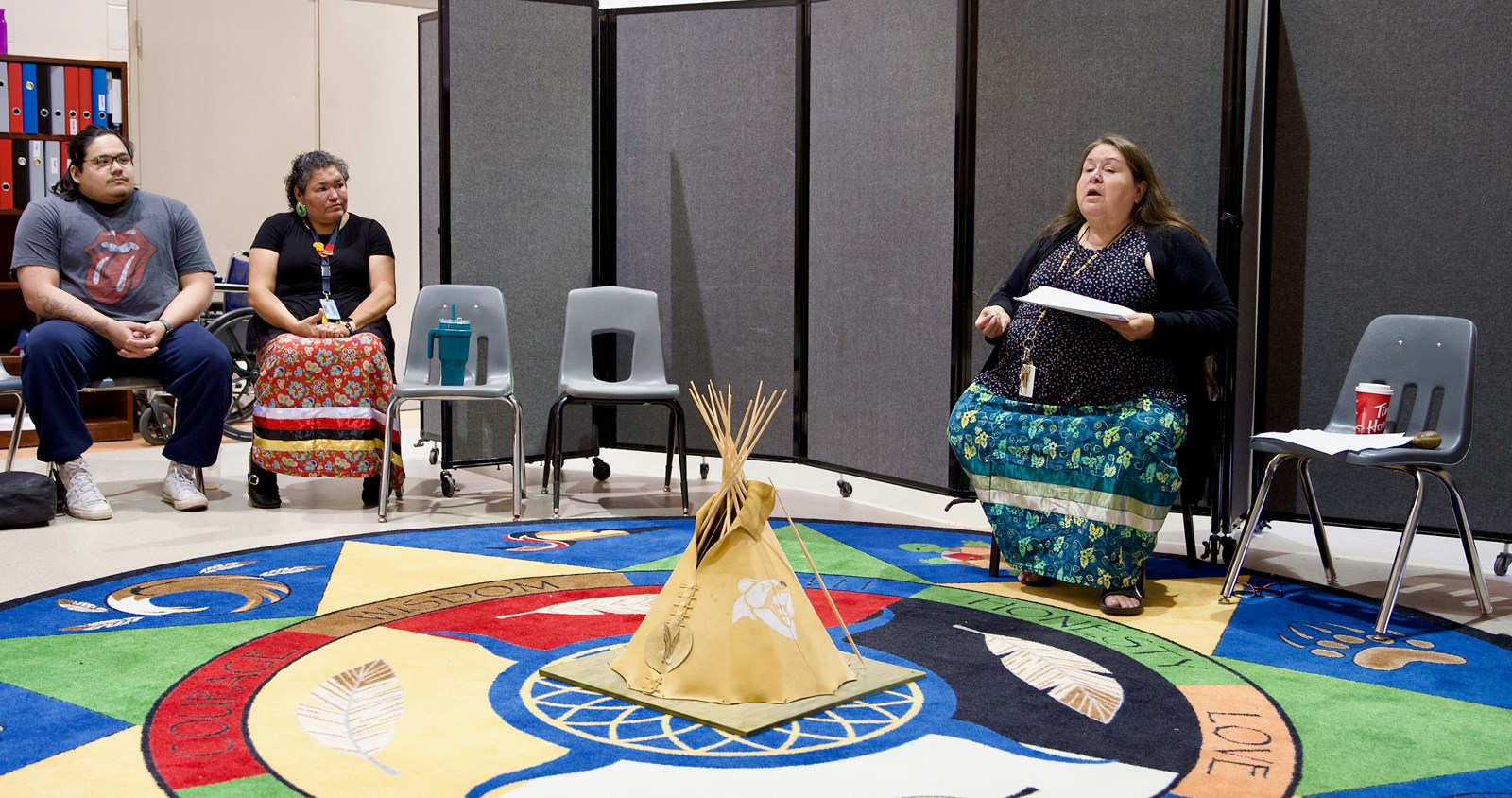 "There are seasonal teachings with each equinox and solstice and it truly is a whole school celebration. Our students are so engaged and understand how important it is to share these teachings and give back to the community," said principal of Children of the Earth High School, Jenifer Donachuk.
Students were involved in all aspects of setting up the tipi, including teachings on Indigenous ways of knowing and living. Students learned how the 13 poles of the tipi represent the 13 moon cycles and why the tipi opening is always to the East, to welcome in the morning sun. For some, it was the first time they have ever been involved in setting up a tipi.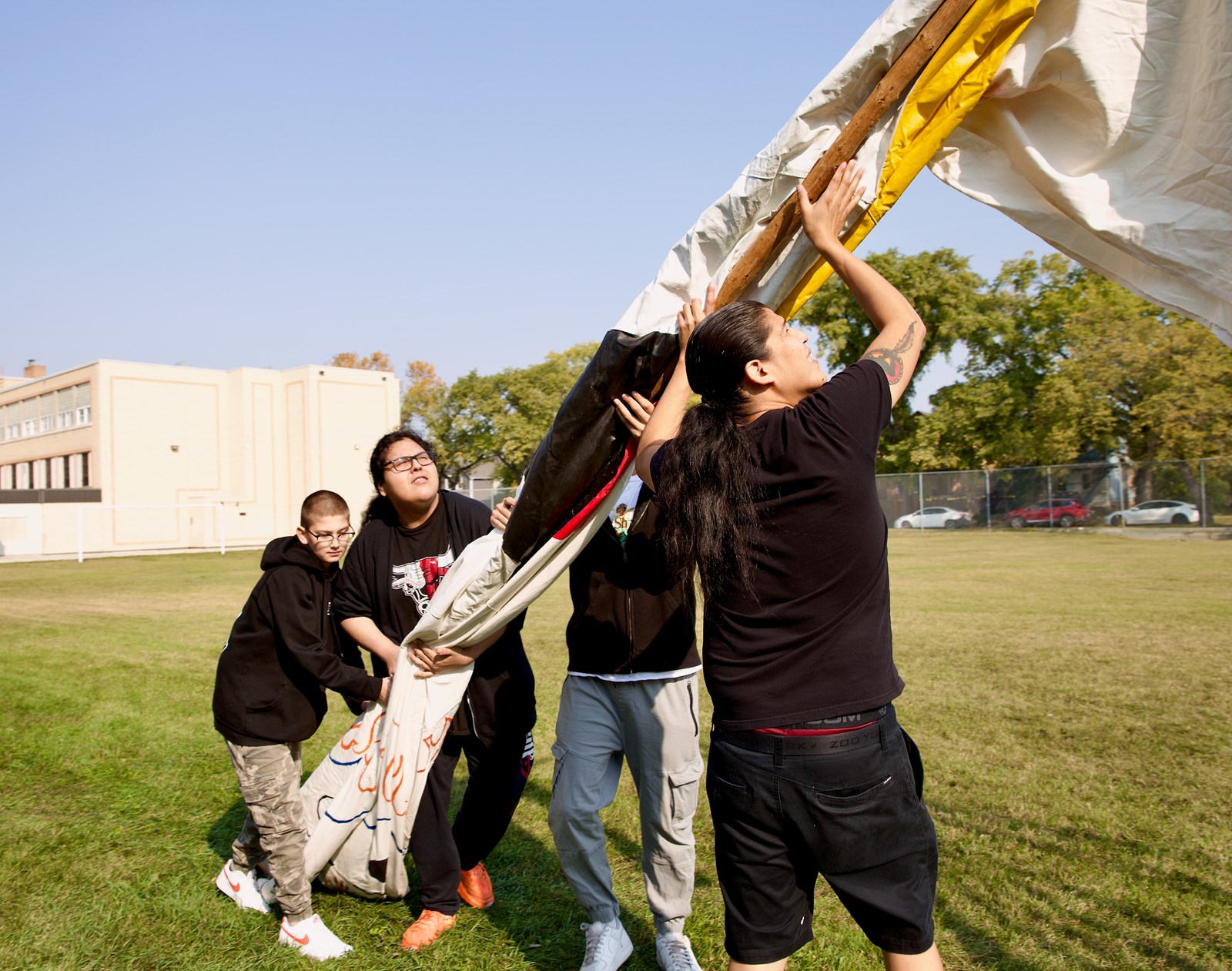 "I've never done anything like this, or put up a tipi before, it was a lot of fun, I liked it," said Shannon, a student at the school.
At noon, the students and staff joined together in the gymnasium for a fall feast. Some students choose to sit with one another inside, while others, took their meals outside to be near the sacred fire.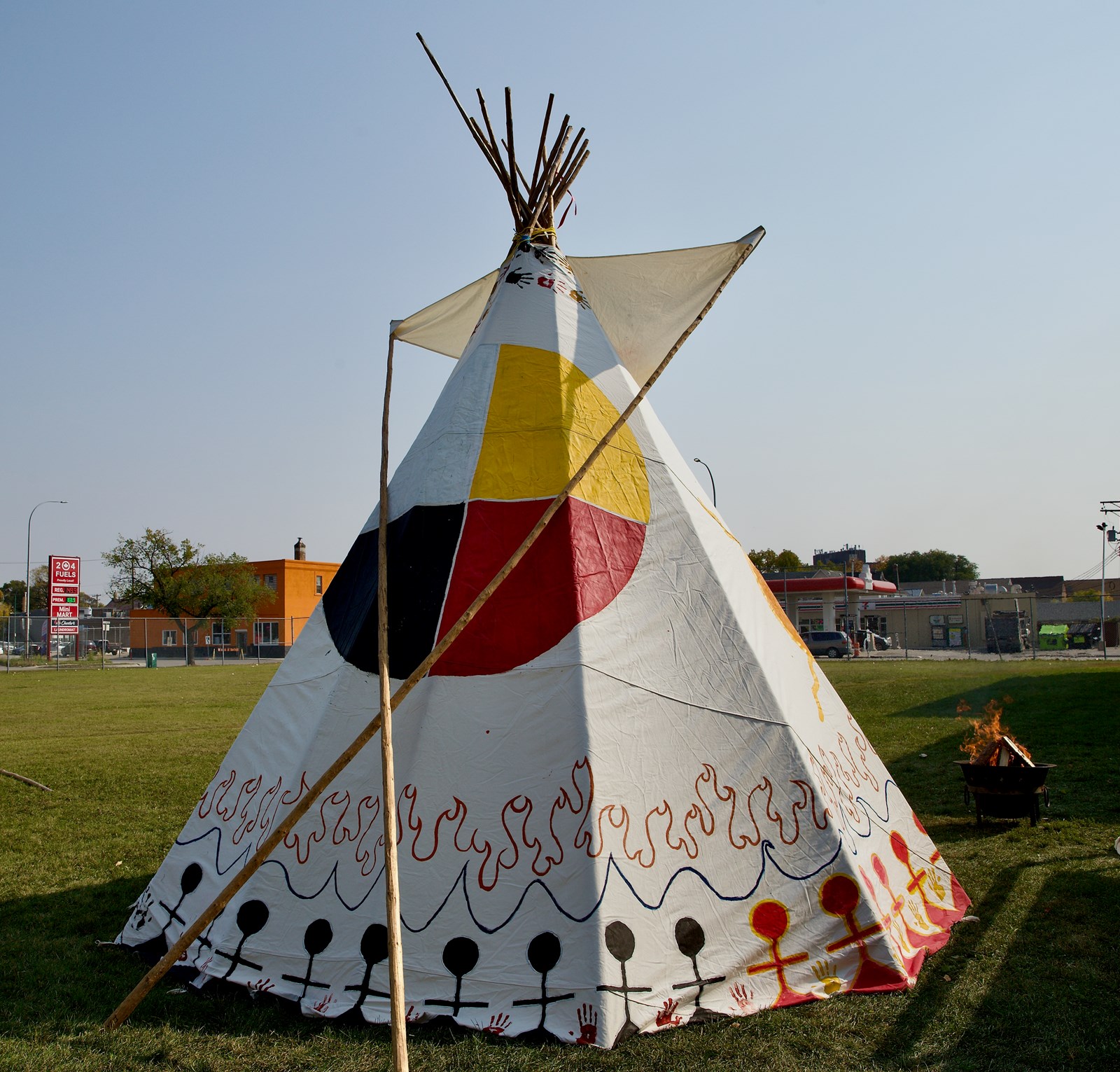 For Grade 12 student Noah, they shared how important it is to experience and learn about their culture at school.
"Before I was here, I never want to drum, but now, I wanted to drum and sing and be a part of it all, be part of our culture and traditions like the fall equinox," said Noah.
The fall solstice officially takes place on Saturday, September 23, 2023 at 1:30 a.m. where the sun will be exactly above Earth's equator, moving from north to south. This signals the first day of fall for the Northern Hemisphere.