Before & After Program
March 13, 2023
HOW TO ADD YOUR CHILD TO WAITLIST
Just a friendly reminder if you are looking for Before & After care for your child for 2023-2024 that you will need to put your name on our waitlist. Please follow these instructions to do so.
Go to www.ywinnipeg.ca
Click the downward arrow in the top right hand corner of the page beside 'CHILD CARE'
under 'Locations & Waitlist' click 'Get on the Waitlist'
Scroll down that page and fill in the required information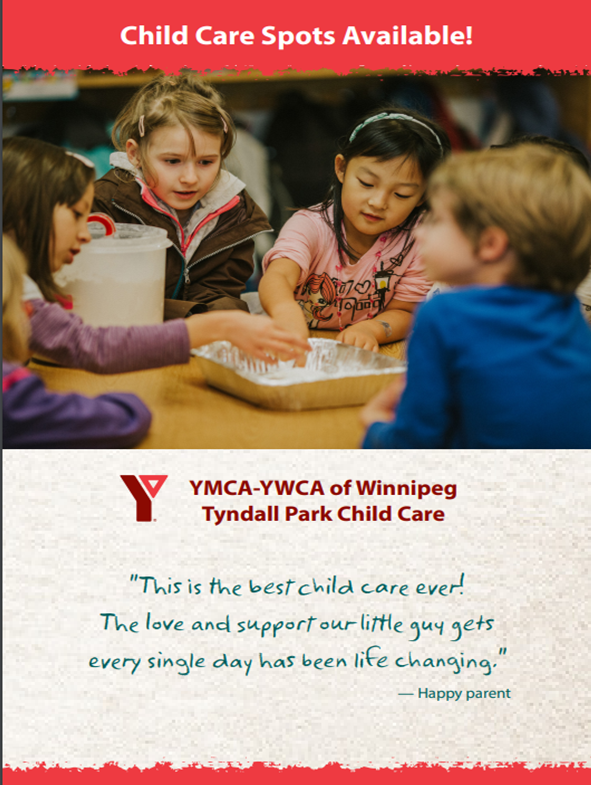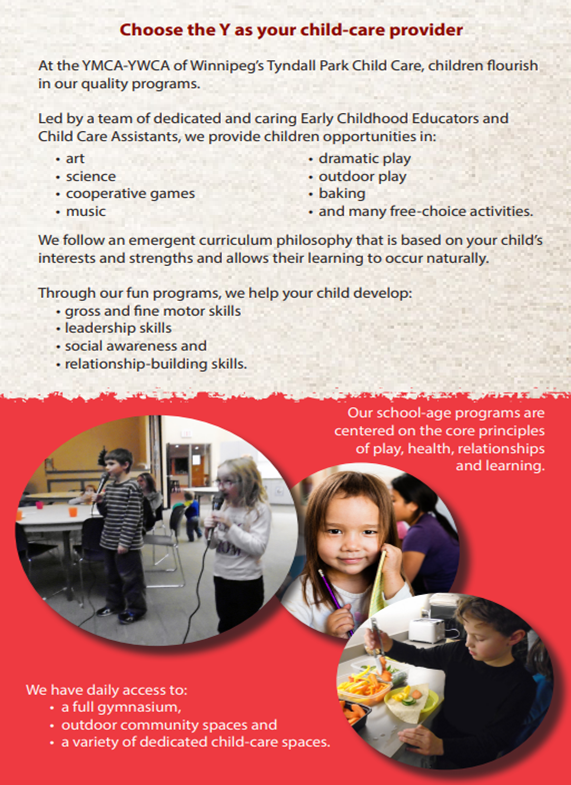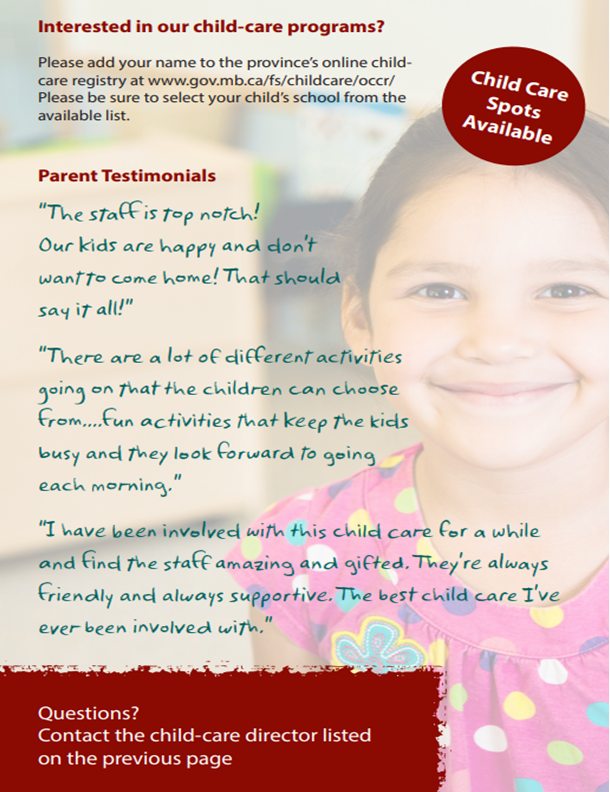 Tyndall Park School is pleased to offer Before & After School Daycare run by the YMCA/YWCA. The program hours are Monday to Friday, 7am-9am and then 3:30pm-5:30pm.
The program is for students ages 6-12. You can register by going to the link listed below.
If you have any questions regarding the program or registration, please contact Supervisor, Dani at 431-999-1600 or the Child-care Director, Richard Litke at 204-953-7318 or you can email: tyndallpark@ymcaywca.mb.ca