Skating Club
March 13, 2023
SKATING CLUB 2022 2023
Skating club has now come to a close! Thank you to Ms. Basaraba, Mrs. McKelvey, Mrs. Greco, Mr. Pollock for running and organinzing the skating club and also thank you to Mr. Frances, Ms. Cohn and Mr. Rempel for all their help. Unfortuantely the weather didn't cooperate for much of the dates, but when students did get out on the ice, they had a great time! Students learned skills to improve their speed and coordination, as well as working as a team and making new friendships.
The Skating Club was also chosen as 'Class of the Game' by the WHL, Winnipeg Ice Hockey team! Students were selected to attend the game against the Medicine Hat Tigers at the University of Manitoba-Wayne Fleming Arena. It was a great time for all and an exciting end to the Skating Club for another year!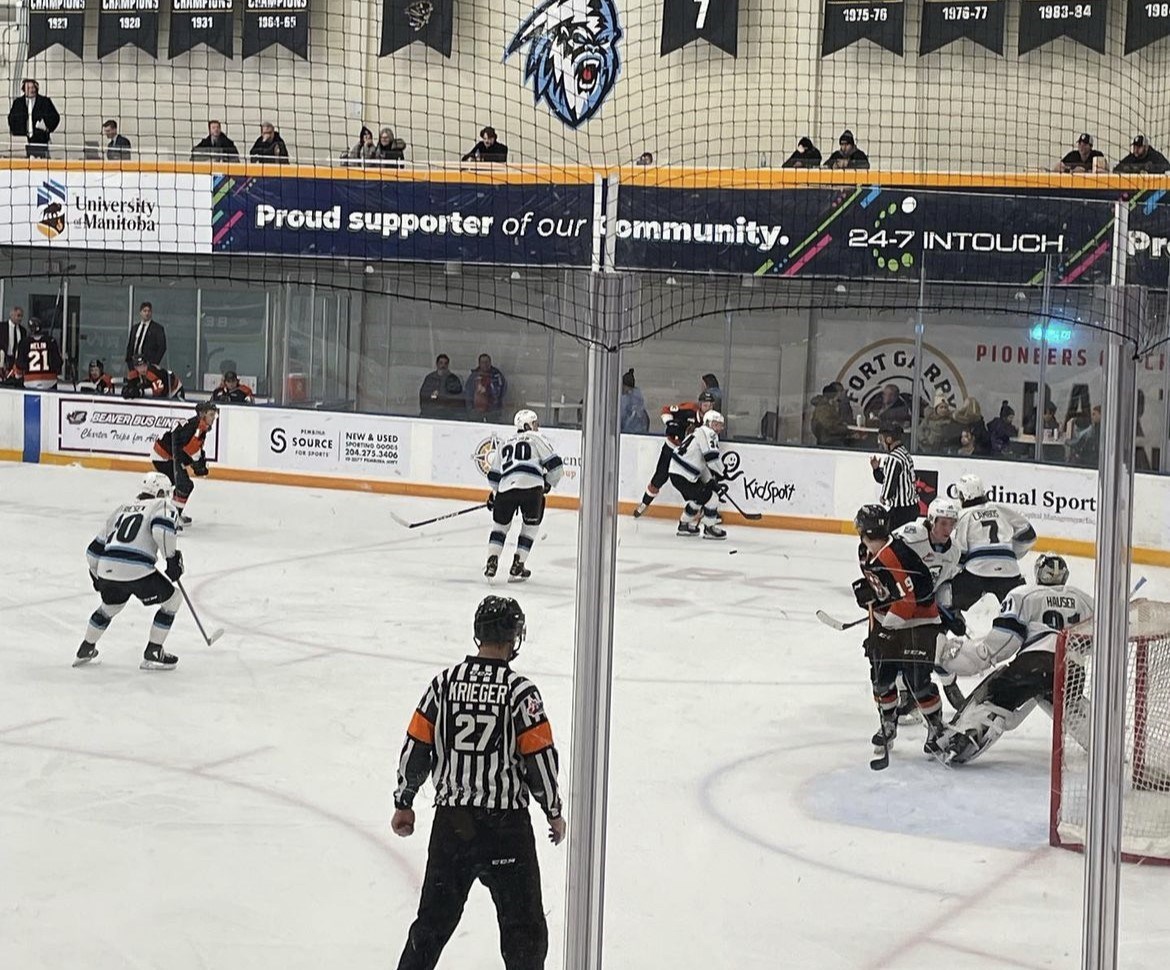 ---
SKATING CLUB 2018 2019
Our Skating Club has come to a close once again! After some challenging weather this year and a lot of cancellations the club still had a successful year. The program ended on March 7th, at the 2019 Speed Skating Event held at the Bell MTS Centre, that involves around 450 students from 24 WSD schools. A big thank you goes out to Ms. Basaraba, Ms. Bui, Ms. Vasvary and Mrs. McKelvey for all their hard work and efforts in getting the students ready for this event and supporting them at their practices.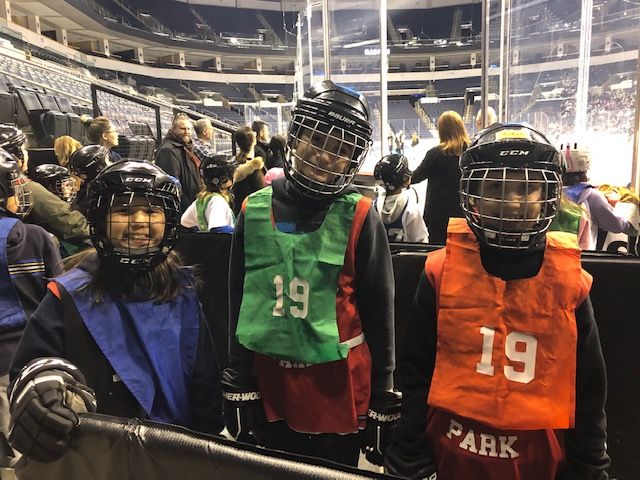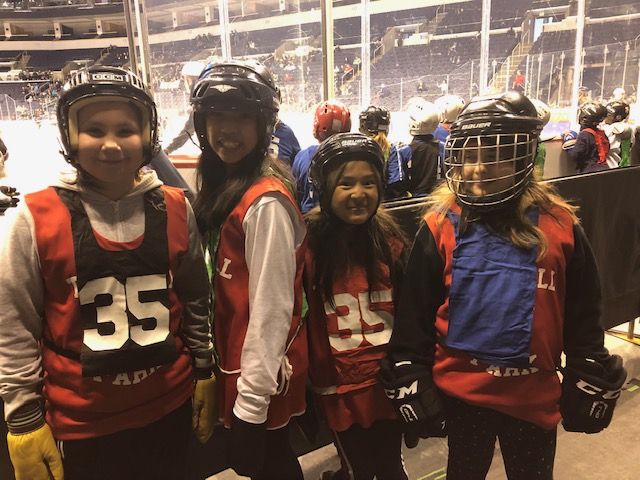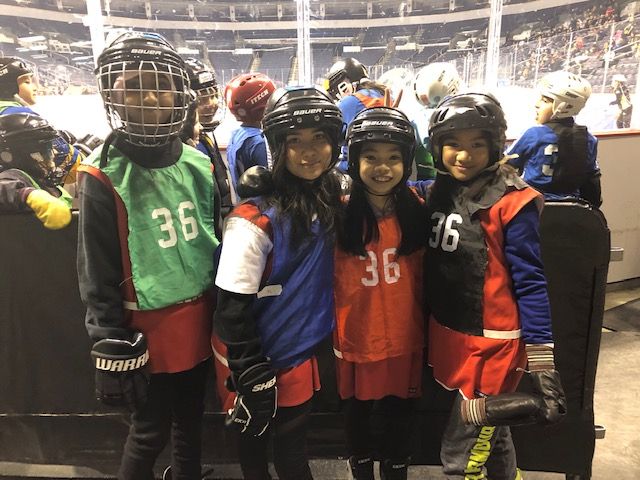 Teaching staff even got the opportunity to meet celebrity mascot, Mick E. Moose!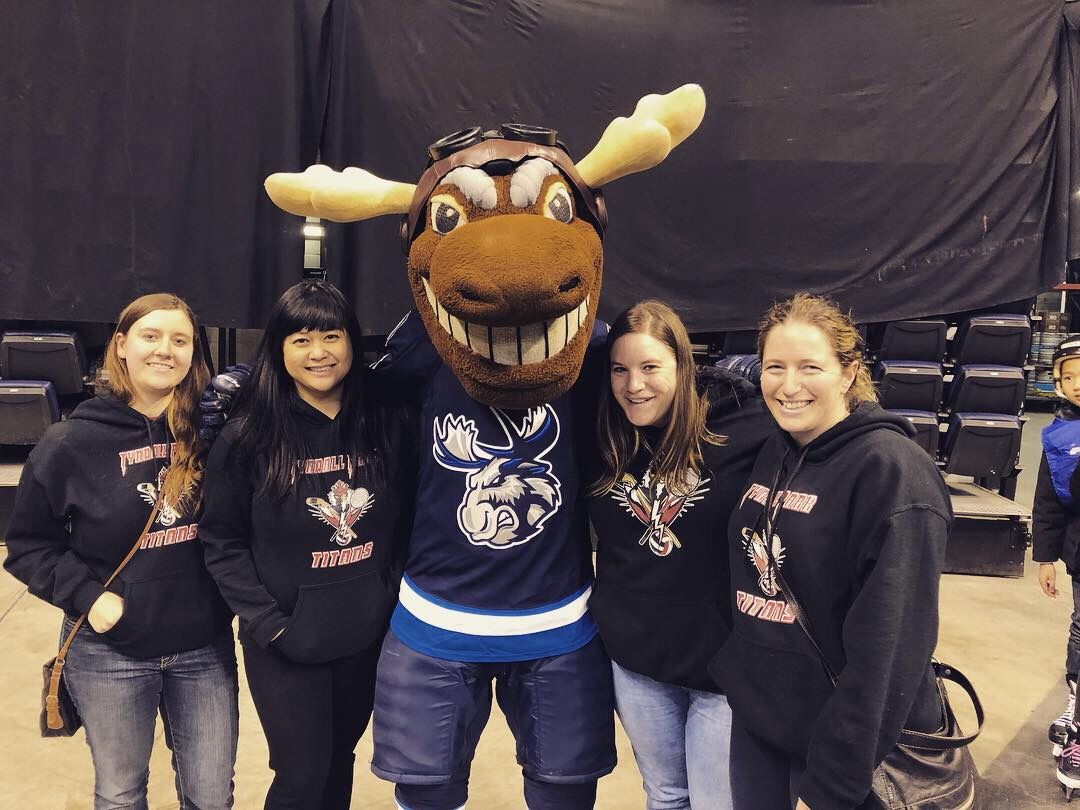 ---
SKATING CLUB 2017 2018
Skating Club wrapped up a great year with students participating in the Divisional Speed Skating Races held at Bell MTS Centre on Wednesday, February 28th.
Students have worked very hard during their practices and were thrilled to skate on the 'big' ice at the arena.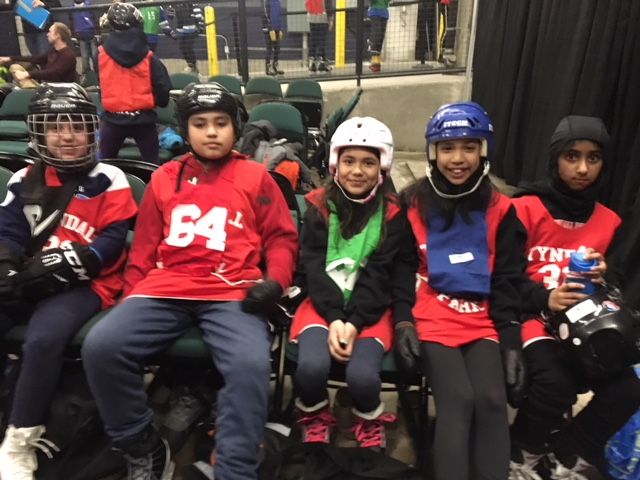 We would like to thank the students for their commitment to the club and to parents who supported the program by allowing after school practices and attending the speed skating event and cheering on the students.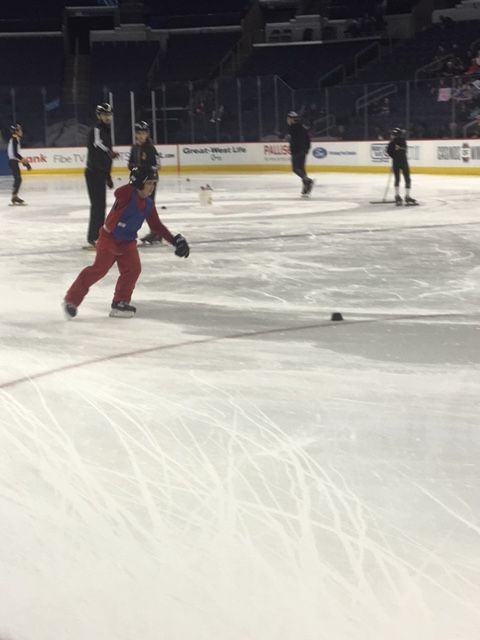 Of course, we would also like to thank the staff especially Ms. Basaraba, Ms. Bui, Ms. Vasvary and Ms. McKelvey, for their involvement in the Skating Club and all their hard work and dedication to the students. Also, much appreciation to the Maples Arena for accomodating our skaters on short notice for practices when other locations were unaccessible.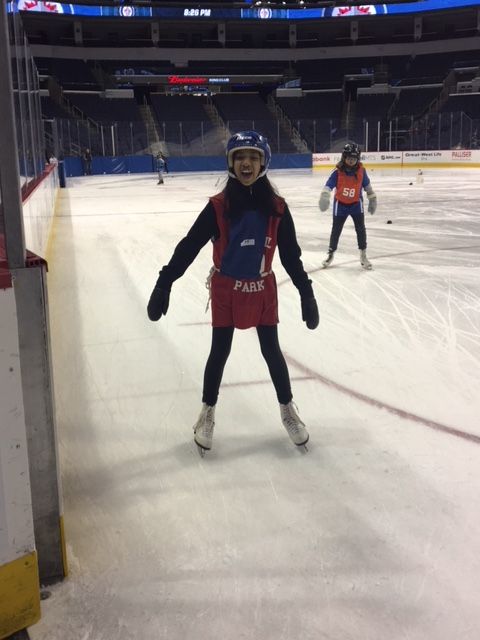 ---
SKATING CLUB 2016
We are pleased to be able to once again bring back Skating Club thanks to some dedicated teachers! The program is being offered to students in grades 4-6. Students meet on Mondays and Wednesdays during the lunch hour. There may be some opportunities to skate after school as well.