École Victoria-Albert School is located in the Inner City District of the Winnipeg School Division. We are a dual track English and French Immersion school. We offer an English Program (N-6) as well as a French Immersion Program (K-6). There are approximately 400 children from Nursery to Grade 6 who attend our school. We have a vibrant and enthusiastic school community of families who come out to support our events throughout the year. We hope to see you soon!
There are many programs, activities and community events that take place at École Victoria-Albert School. Please take a moment to browse through our website. You can reach us at 204-943-3459 if you need any more information.
Nelia Husack, Principal
Russ Patterson, Vice-Principal
School Mission Statement
Our school reflects the world around us. Each person is unique and will receive our respect and acceptance. As a school, we foster peace and cooperation. We promote a love of learning in a supportive and nurturing environment. We encourage all persons in our school community to strive for their personal best as they find their place in the world.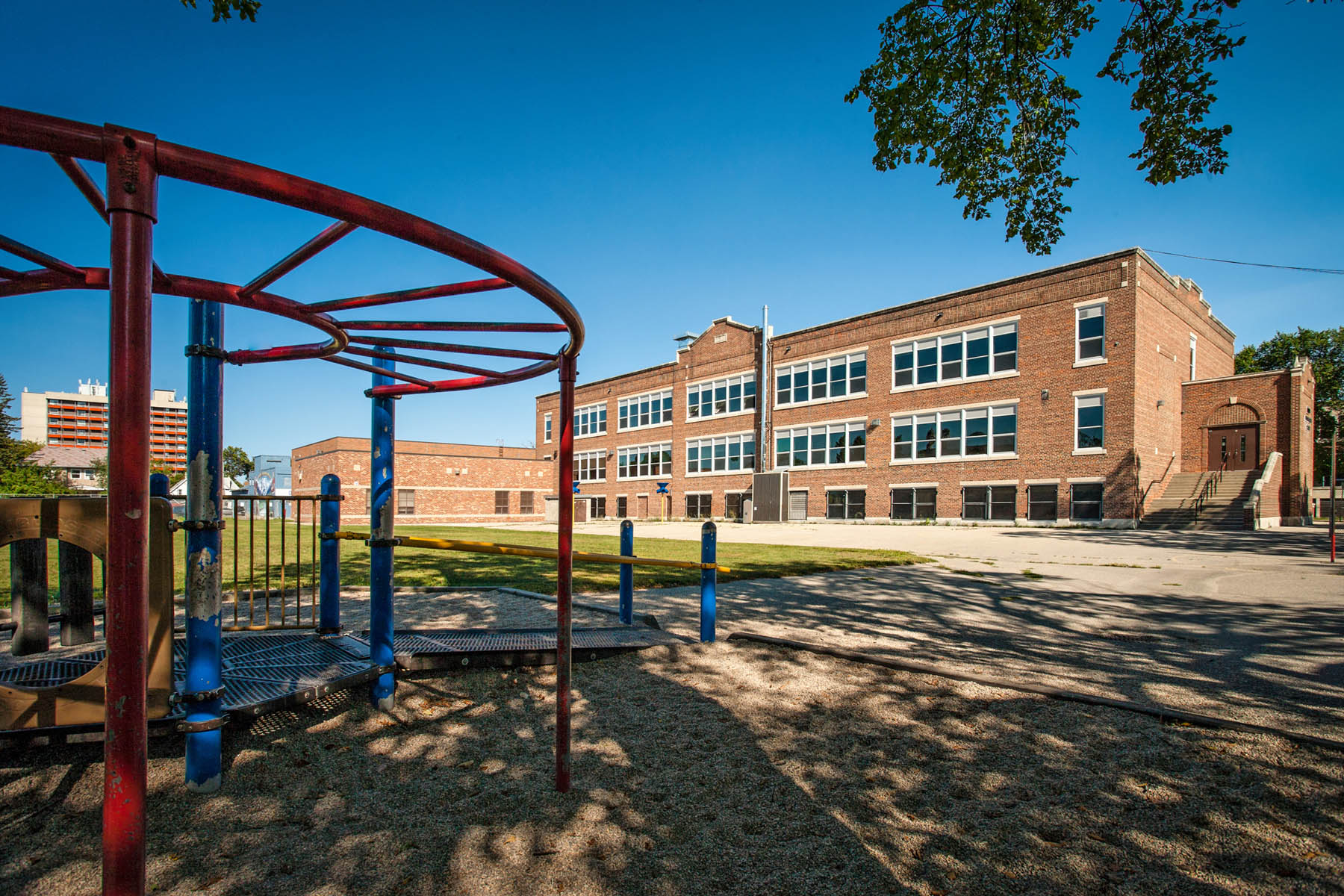 VICTORIA-ALBERT SCHOOL GENERAL INFORMATION
110 Ellen Street
Winnipeg, Manitoba R3A 1A1
Phone: 204-943-3459 • Fax: 204-957-7207
Principal Nelia Husack * Vice-Principal Russ Patterson

Grades N-6 Programs And Activities:
English Program and French Immersion Program N-6
Basic French (Grades 4-6)
English-as-an-Additional Language Program
Gifted and Talented Programming
Integrated Special Education Services
Music Program
Library
Computer Lab
Art Room
Student Leaders
Extracurricular Sports Program
Before School Activities
Family Programs:
Wiggle, Giggle, Munch
Nutrition Bingo
Drop-in Coffee Club
Parent Council
Lunch Program
Day Care for pre-school children