Lunch Program
August 29, 2023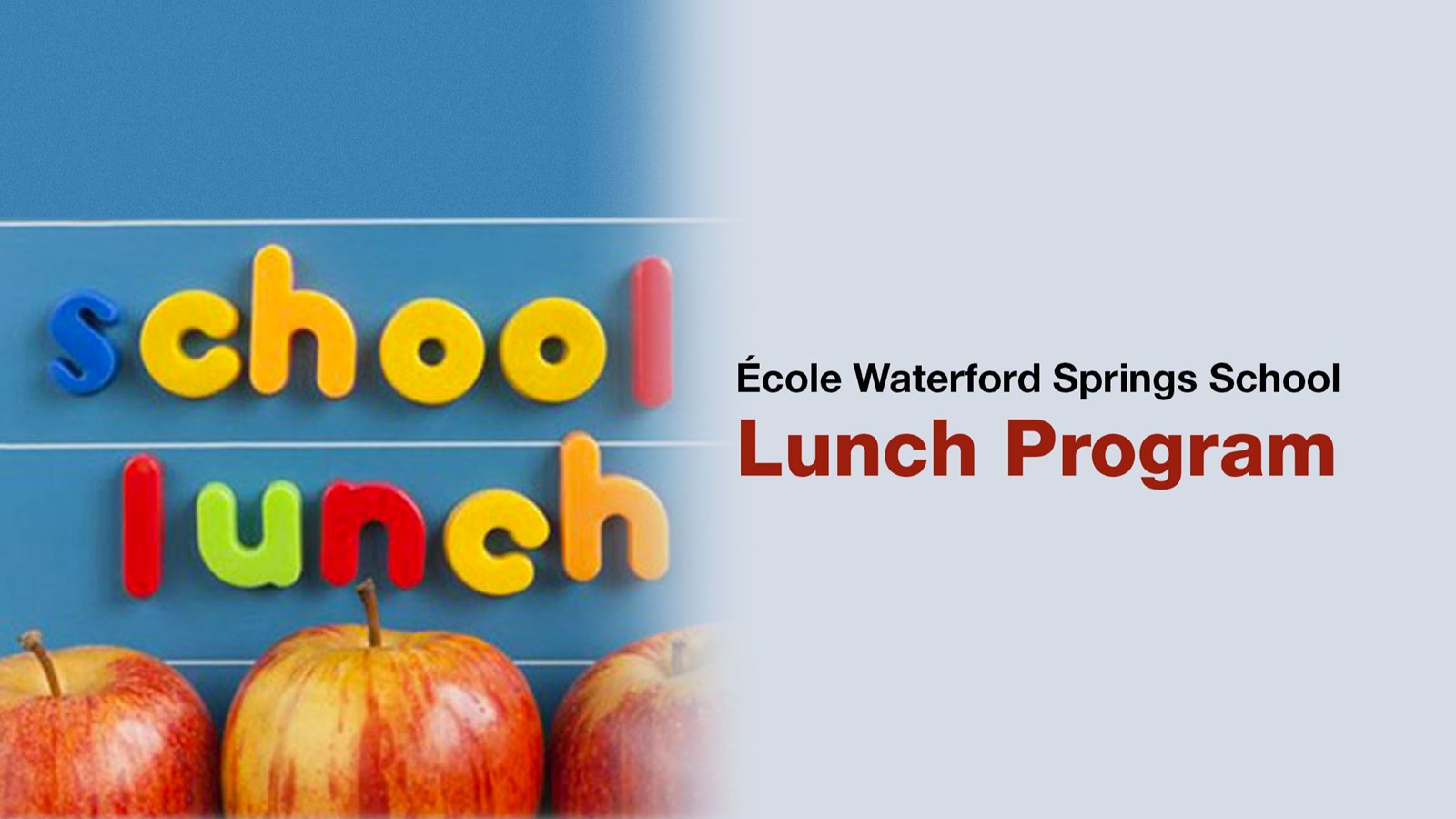 The École Waterford Springs School Parent Council oversees the lunch program at the school, in coordination with the school principal and vice-principal. The Lunch Program will follow all regulations and policies as outlined by the school and Winnipeg School Division.
The purpose of the Lunch Program is to provide adult supervision to registered students who live more than 10 minutes from the school or have no one at home over the lunch hour.
Junior High students will be required to go home for lunch if they live within a 10-minute or less walk from the school as per Google Maps. If your child lives further than 10 minutes, then they would qualify to be registered in the lunch program, if it is required. If there are extenuating circumstances for students that don't qualify for the lunch program, please speak to the coordinator and it will be reviewed with her. Registration will be confirmed by the Coordinator once it is confirmed that the students meet the distance criteria.
To register electronically for lunch program, follow the appropriate link:
Elementary Lunch Program Online Registration Form - Grade 1 - 6
Junior High Lunch Program Online Registration Form - Grade 7 - 8
If you would like to download and print the paper version, follow the appropriate link:
Elementary Lunch Program Registration Form 2023-2024 - Grade 1 - 6
Junior High Lunch Program Registration Form 2023-2024 - Grade 7 - 8
Please review the Lunch Program Policies that apply to your students grade level, follow the appropriate link:
Elementary Lunch Program Policies 2023-2024 - Grade 1 - 6
Junior High Lunch Program Policies 2023-2024 - Grade 7 - 8
If you have questions about École Waterford Spring School's lunch program, please email our lunch program coordinator, Robyn Whitney, at ewsslunchprogram@gmail.com