Filipino Bilingual Program
October 23, 2023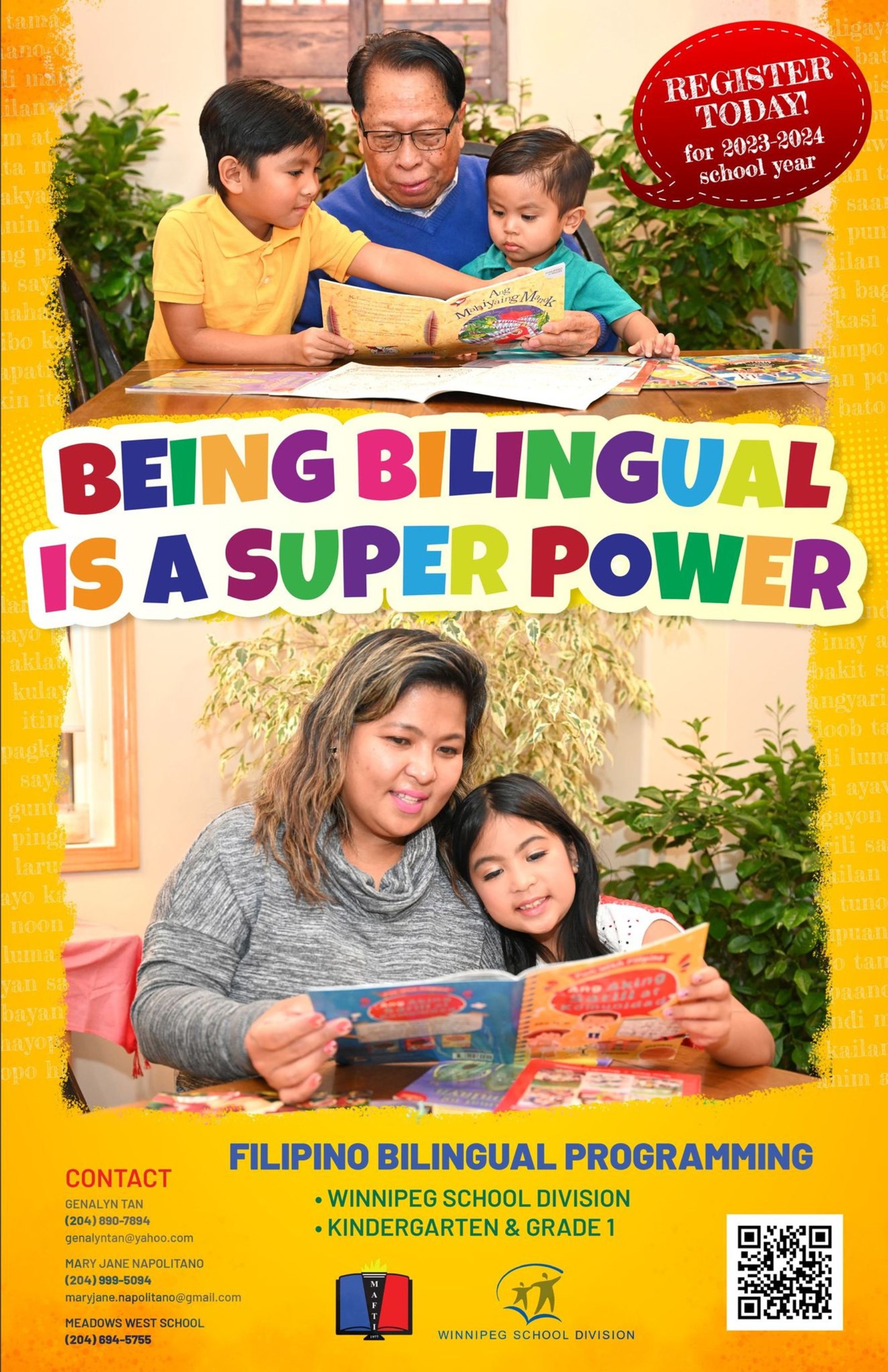 WE ARE ACCEPTING PRE-REGISTRATIONS FOR FALL 2023
---
QUICK INFO:
It is currently being offered for incoming Kindergarten and Grade 1 students.
It provides classes such as Social Studies and other subjects in the second language. English Language Arts, Mathematics and Science will be taught in English.
No Filipino language proficiency required!
Please note that you will have to submit new registration documents for your child if you choose to apply to this program. The same pre-registration process follows.
Please contact Kris at ksenangelo@wsd1.org or 204-694-6755 to request for a pre-registration package, to send the documents or for any inquiries or questions.
***Temporary residents are to contact Amanda Stock at enrolmentsection@wsd1.org or 204-789-0489 for registration. Please see this letter for more information. Please mention the program.
PRE-REGISTRATION PACKAGE CONTENTS:
Registration form
Filipino Bilingual Program form
Student Snapshot
School supplies
Additional documents to be sent with registration forms:

Birth certificate
Manitoba Health Card
Most current residence information

Owned property – Property Tax
Rented property – Lease Agreement
Transportation is being offered for students who live more than 1.6km from our school and are still within the division. Grade 1 students also need to sign up for our Lunch Program as they have morning and afternoon classes. Please contact us for more information regarding these programs.
Also, please let us know if your child has any medical concerns, as there are separate forms for that.
REGISTER TODAY!
Download this poster: Filipino Bilingual Program (QR code invalid)
MORE INFORMATION: Bilingual Programming (winnipegsd.ca)
MEDIA: