Terry Fox Run
September 17, 2021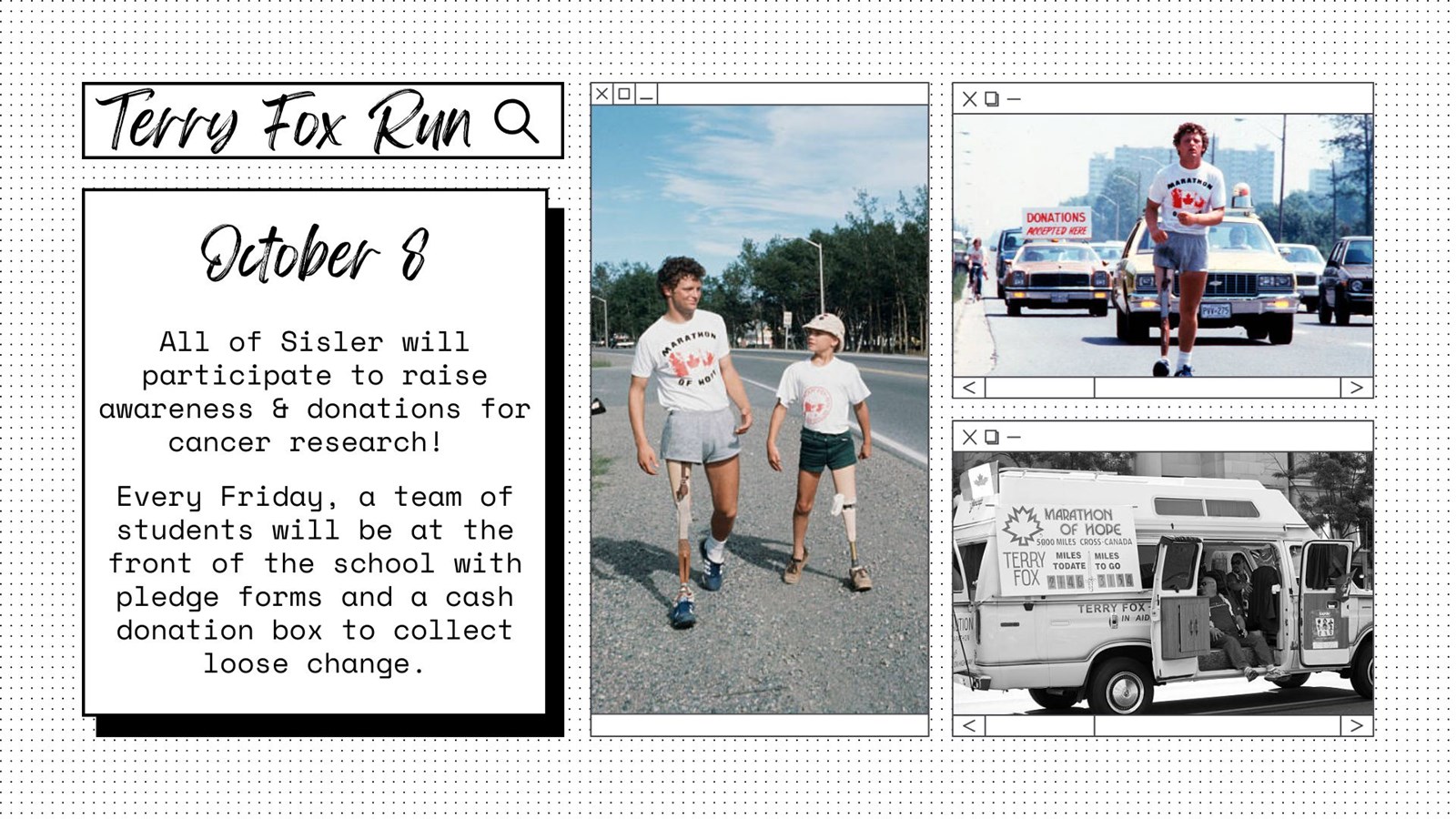 Sisler High School's Terry Fox run will be held A slot on October the 8th RAIN or SHINE.
The Terry Fox Run has become a fall tradition to raise money for cancer research! Throughout the month of September, you will hear daily announcements about Terry Fox which will lead up to the day our ENTIRE school will participate in a walk to raise awareness and donations for cancer research: Friday, October 8th Slot A.
In many shapes and forms, we have all been affected by cancer.
Let's all take time this month to learn about Terry and encourage each other to help raise awareness and donations for the Terry Fox run and cancer research.
Please remember to dress for the weather!!
Every Friday, a team of students will be at the front of the school with pledge forms and a cash donation box to collect loose change, or students can pick up a form if they prefer to raise funds that way.
All classrooms have been provided with a container to collect money/loose change each week. Each Friday the teacher will bring the containers to add to the cash donation box, and the class will be entered into a draw.
On Friday, October 8th, Slot A, all of us at Sisler will show our support for cancer research. Our goal is to have every staff and student bring $1.00 for their donation and walk one loop of our school block (there will be staggered start times to ensure safety).