Charlie Brown - The Musical
April 27, 2023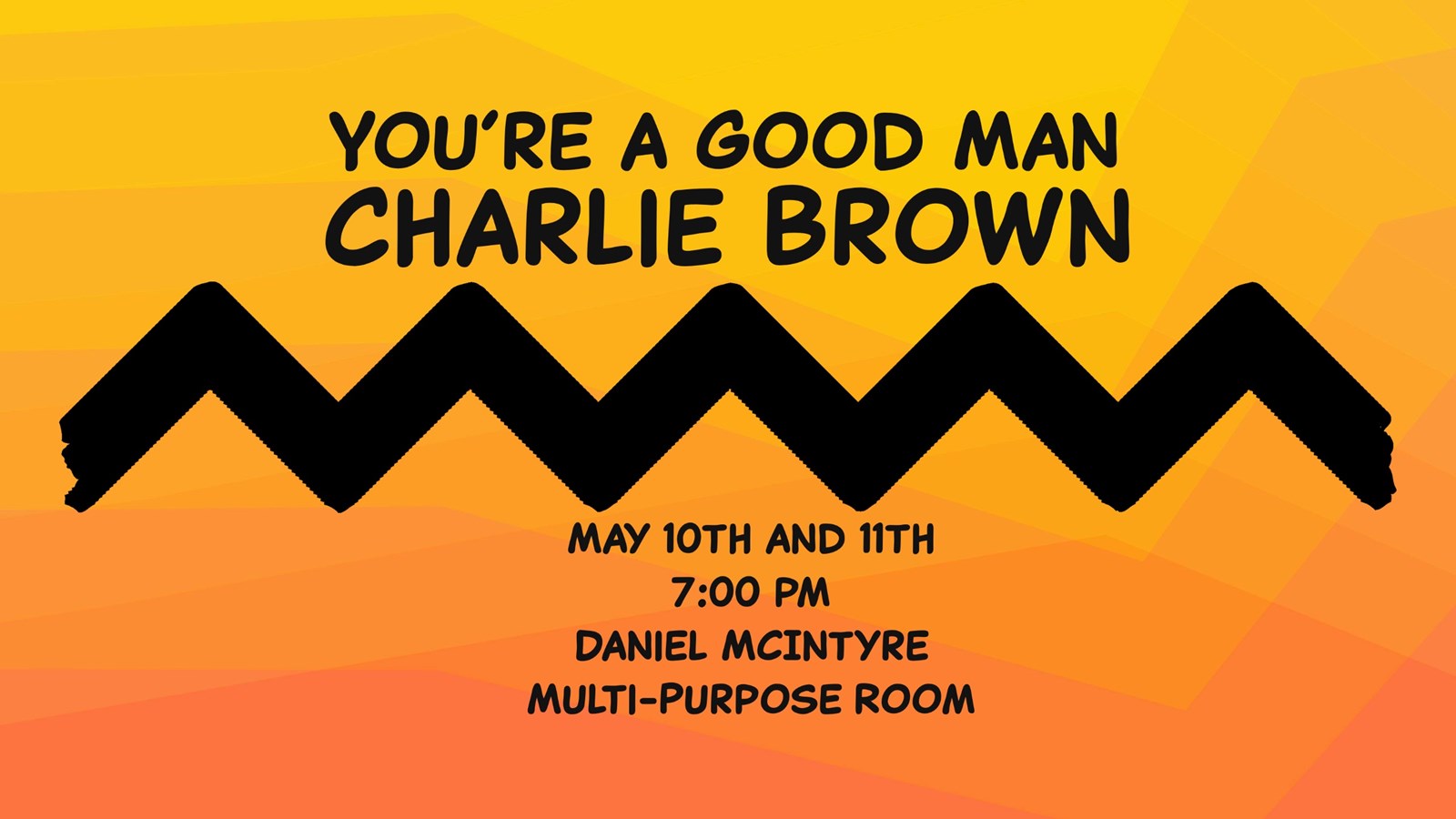 Good grief folks! You won't believe what's happening at Daniel McIntyre Collegiate Institute! The gang's all here and we're putting on a musical show, just for you!
Our performing arts department has been working harder than Snoopy chasing the Red Baron to get ready for our first big production since the pandemic. And what better way to kick things off than with "You're a Good Man Charlie Brown" - the musical!
Come join us May 10th and 11th in our Multipurpose room at 7:00pm for an evening full of fun, friends and fabulous music. Tickets are only $10, and you can get them on Permission Click (we know, it sounds fancy).
Click here to buy your tickets online!
Tickets may also be purchased directly from Ms. Benevides. Some rush tickets will be available at the door. Doors open at 6:30. Don't miss your chance to see Charlie Brown, Lucy, Linus, Schroeder, and the whole gang in action!
So come down and be part of the gang! We'll make you feel as welcome as Woodstock in Snoopy's doghouse. See you soon, Chuck fans!