Reporting an Absence
July 25, 2022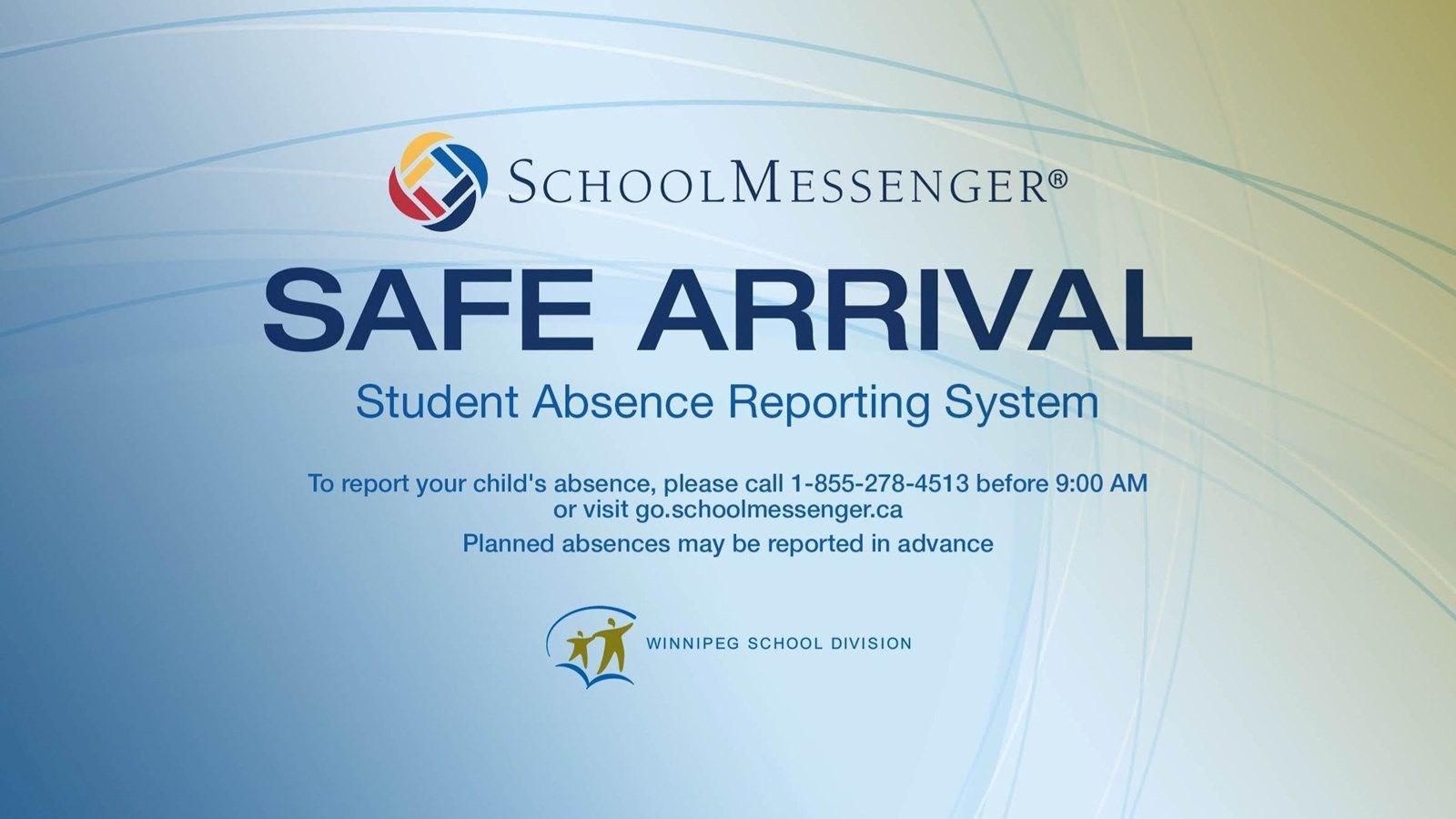 SAFE ARRIVAL CALL BACK AUTOMATED PHONE PROGRAM
At Winnipeg School Division, one of our greatest priorities is ensuring that all our students arrive safely to school each and every day. As a part of our safe arrival process, a daily absence check is conducted by our 'Safe Arrival Program.'
SafeArrival allows parents to report their child's absence quickly and conveniently in one of three ways: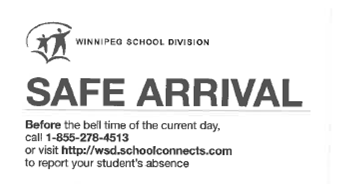 1. Parents can call into an automated interactive telephone system via a toll free number (1-855-278-4513) through which absences can be reported.
2. Parents can log into a website, wsd.schoolconnects.com to authenticate their Portal account to report absences and update contact information.
3. Parents who have authenticated their accounts and have either an iOS or Android device can download an app that can be used to report absences.
4. The system is available 24 hours/day, 7 days a week. Future Absences Can Be Reported At Any Time.
By reporting your child's absent in advance or before 9:00 am in the morning, using SafeArrival, you will NOT receive a call.
Check out these links below for more detailed information and if you have any further questions, please call the school.