Parent Council
September 12, 2023
Who we are:
The École Laura Secord School Parent Advisory Council meets once a month to build and strengthen our relationships with the staff and the community, to find out what is going on at the school, contribute to discussions affecting our families and community, and voice any concerns. Besides meeting monthly, the PAC Executive also governs our school's Lunch Program, organizes volunteers for various events throughout the school year (when permitted), and organizes and runs many amazing fundraisers which in turn allow us to give back to our school and community to make Laura Secord a wonderful place to learn and grow.
Once part of the Laura Secord Family, we invite all parents and guardians to come and take part in the conversation as much as you are comfortable with to make Laura Secord the very best it can be. All are welcome and encouraged to attend PAC meetings. Follow the link to view the PAC Constitution.
Please forward any questions or concerns to LauraSecordPAC@gmail.com
PAC Executive Members - 2022/2023

Name

Position

Stephanie Wenger
Chair
Lauren Schoeck
Vice Chair
Lukas Thiessen
Past Chair
Melina Chow
Volunteer Coordinator
Chris Tierney
Treasurer
Kisti Thomas-Ring

Secretary
Laura Pauls
Lunch Program Liaison
Stan Brock
Member at Large
For brief descriptions and responsibilities of each position within PAC click here.
Monthly Meetings: Meetings occur on the third Tuesday of the month. Click here for the minutes from each meeting.
What we do:
École Laura Secord School Lunch Program
The École Laura Secord School Lunch Program is run by the Parent Advisory Council Executive Board of Laura Secord School and is available to all ELSS students registered in grades 1 through 6.
Our Lunch Program employs a Lunch Program Director, Assistant Director, and 25 full-time and part-time staff who provide care and supervision to approximately 310 students over the lunch period. We are the largest parent-run lunch program in the province. Follow the link for the Lunch Program By-Laws
For more information on our Lunch Program, visit their page here.
Fun Food
ELSS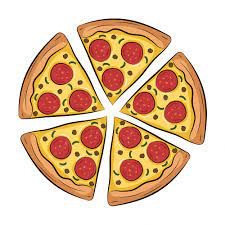 PAC is excited to offer pizza lunch for all students monthly. Proceeds from Fun Food go to support the Teachers' Wish List, land based learning initiatives and the PAC families fund.
Holiday Fundraiser

École Laura Secord School's annual Holiday Fundraiser partners with our beloved local Wolseley businesses to raise money for our school. Funds raised through this fundraiser will go towards the purchase of items for the school, the teachers and their classrooms.
Share the Love Potluck

It has been a longstanding tradition at École Laura Secord School for the PAC to host a potluck dinner the night of Tri-Conferences in November to show our support and gratitude to the wonderful staff at our school.
Our teachers, support staff, and our administration have been working tirelessly to ensure our kids are safe, happy, and engaged, and our families routinely come together to ensure they continue to feel some love and support!
Our Backyard
Click on the image for information on the story of Our Backyard.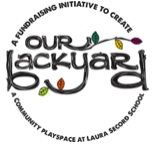 Ways to donate:
The Children's Heritage Fund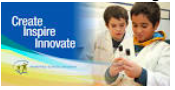 The Children's Heritage Fund is a registered charity that gratefully accepts donations to help enhance the educational experiences of students who attend schools in the Winnipeg School Division. Tax receipts are issued for donations of $10 and greater.
To directly support École Laura Secord School, please note them on the memo line of your cheque or on your donation form.
Information on the Children`s Heritage Fund
Donation Form: CHFDonationForm.pdf