About Sister Geraldine MacNamara
February 4, 2021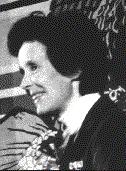 Sister Geraldine MacNamara was born in 1938, in Toronto, Ontario, but lived and worked most of her life in Winnipeg. She attended the University of Manitoba and acquired a Bachelor of Arts in 1959, a certificate of Education in 1960 and a Bachelor of Education in 1965.
Her years at university were lively and happy. Friends and an active social life occupied most of her time. Responding to her warm personality and recognizing her leadership qualities, she was one of two individuals named President of Alpha Delta Pi Sorority.
Her teaching career began at Norberry School in St. Vital School Division. Sister MacNamara was a born educator. Her knowledge and respect for people and her astuteness and clarity of thought evoked the admiration of her students and colleagues. It was a surprise to both when she announced who would not be returning in the fall, but would be entering the Sisters of the Holy Names of Jesus and Mary.
After two years of study in Montreal, she returned and continued to teach high school for the next seven years in Winnipeg, Flin Flon and St. Boniface. Students were fascinated and challenged by her. Her tremendous energy poured over into extra curricular activities: sports, talent nights, and year books.
Sister MacNamara resumed her studies in the Faculty of Law at the University of Manitoba in 1971. She was motivated by a deep desire to be of greater service to the people of the inner city. She articled at Legal Aid, specializing in criminal law and became very familiar with the Provincial Judges Court. Her LLB was awarded in 1974.
While living and working in the inner city, Sister MacNamara became intimately acquainted with the youth of the area. She had a great deal of respect for these young people who had suffered so much. She admired their courage and creative intelligence. She knew that solutions to their problems and the power to bring about change in their lives rested within them. What they needed was a chance to make their dreams come true.
With indomitable energy and wit, she set out to find an empty building which could be converted into a centre. The purpose of this centre was to be twofold: 1) it would offer an alternative to the destructive life of the streets and 2) it would ensure that no child who did not want to be alone would ever have to be. In January, 1976, Rossbrook House officially opened its doors. Its staff were drawn from the youth of the area. Together they created a "home away from home", providing recreation, education, training, employment, socialization, vocational and legal counseling.
Sister MacNamara's influence reached far out into the community. She served on numerous boards, including Anti-Sniff Coalition, Neighbourhood Service Center, Ministrial Advisory Board of Canada Works Projects, Chamber of Commerce Core Area Labor Training Board, Urban Futures Steering Committee Conferences, Law Reform Commission, Nor'West Health Clinic and Logan Industrial Park.
She encouraged private industry to set up apprenticeship programs. She was a determined advocate in all areas affecting the quality of life of the community. When situations warranted it, she mobilized adults and youth to vocalize their opinions and to defend their rights.
Sister MacNamara was truly a remarkable woman, a woman of real integrity. In 1978, she was named "Native Citizen of the Year", the first non-Native person thus honored. In 1983, she was presented with the University of Manitoba Distinguished Service Award, the Solicitor General's Crime Prevention Award, and the Order of Canada.
Sister MacNamara died at the age of 45 on February 20, 1984. Youth of the area, neighborhood friends, professional colleagues and public officials all gathered together to pay tribute to this woman of courage and vision, this faithful friend who never could or would forget her people.
Since her death, people have continued to recognize her commitment to and her love for youth of the inner city. In the fall of 1985, a neighbourhood playground was named Sister MacNamara Park. In that same year, the Department of Education established an inner city scholarship fund in her name. A new section of the University of Winnipeg, MacNamara Hall which houses a Child Care Worker Program was officially opened in the spring of 1986. Not too long ago, the Winnipeg School Division #1 officially named a new inner city school after Sister MacNamara in 1990.
​