National Day for Truth & Reconciliation
September 29, 2021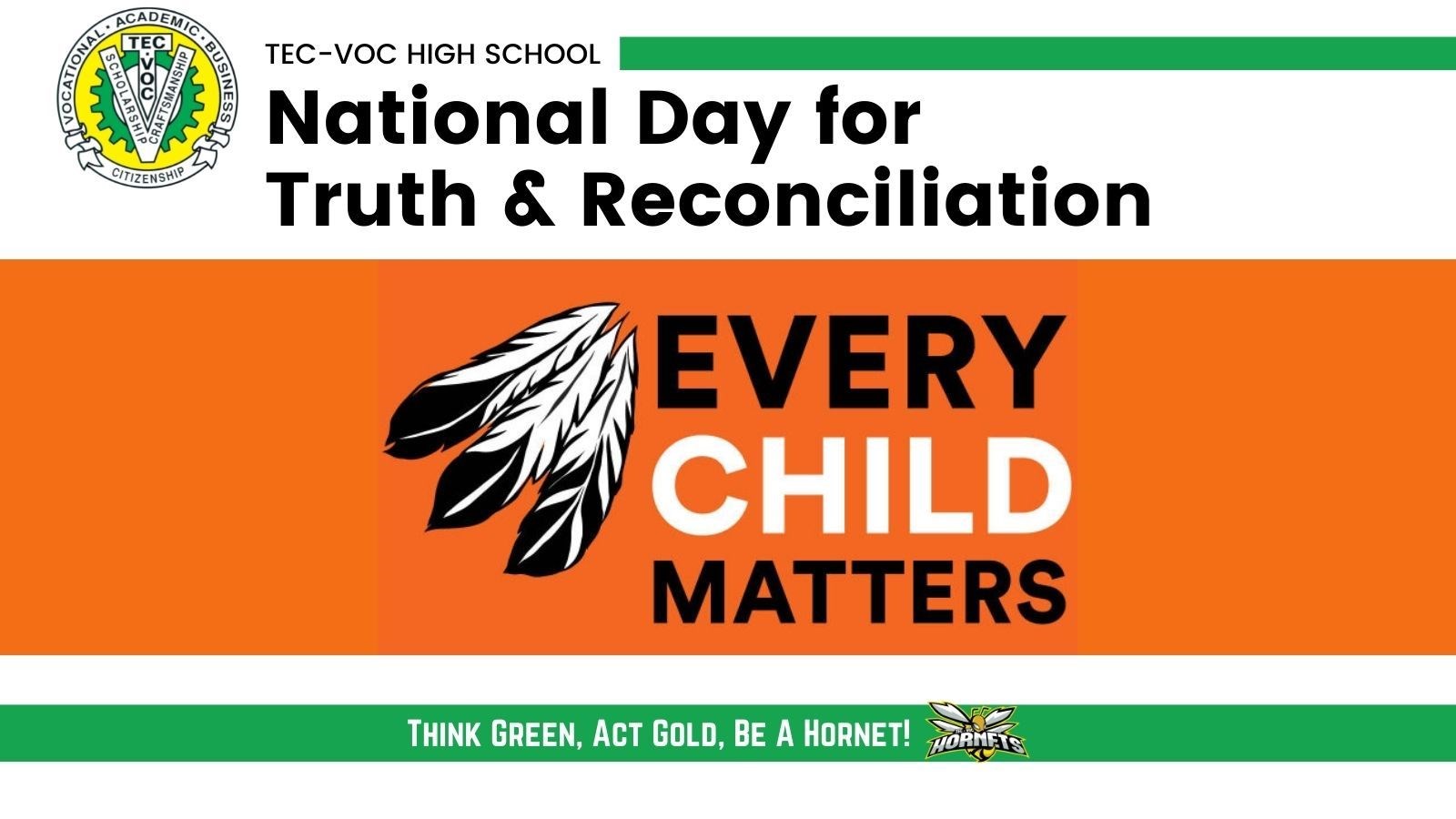 In observance of the National Day for Truth and Reconciliation, Tec-Voc High School dedicated September 29th as a day of learning, reflection and to have meaningful discussions about the impacts of residential schools.

"The Handprint Project" was a school-wide project where over 5,000 orange paper hands were cut-out and hung in the main school hallway to commemorate the victims of residential schools. Orange ribbons were worn by all staff and students as a symbol of recognition. A smudging ceremony along with a traditional feast was shared among all staff and students.

Tomorrow, September 30th, is the National Day for Truth and Reconciliation. We encourage all students and staff to continue to listen, learn and reflect on their role in reconciliation with Canada's Indigenous communities.