WSD students use drone technology to save trees in Winnipeg
May 9, 2023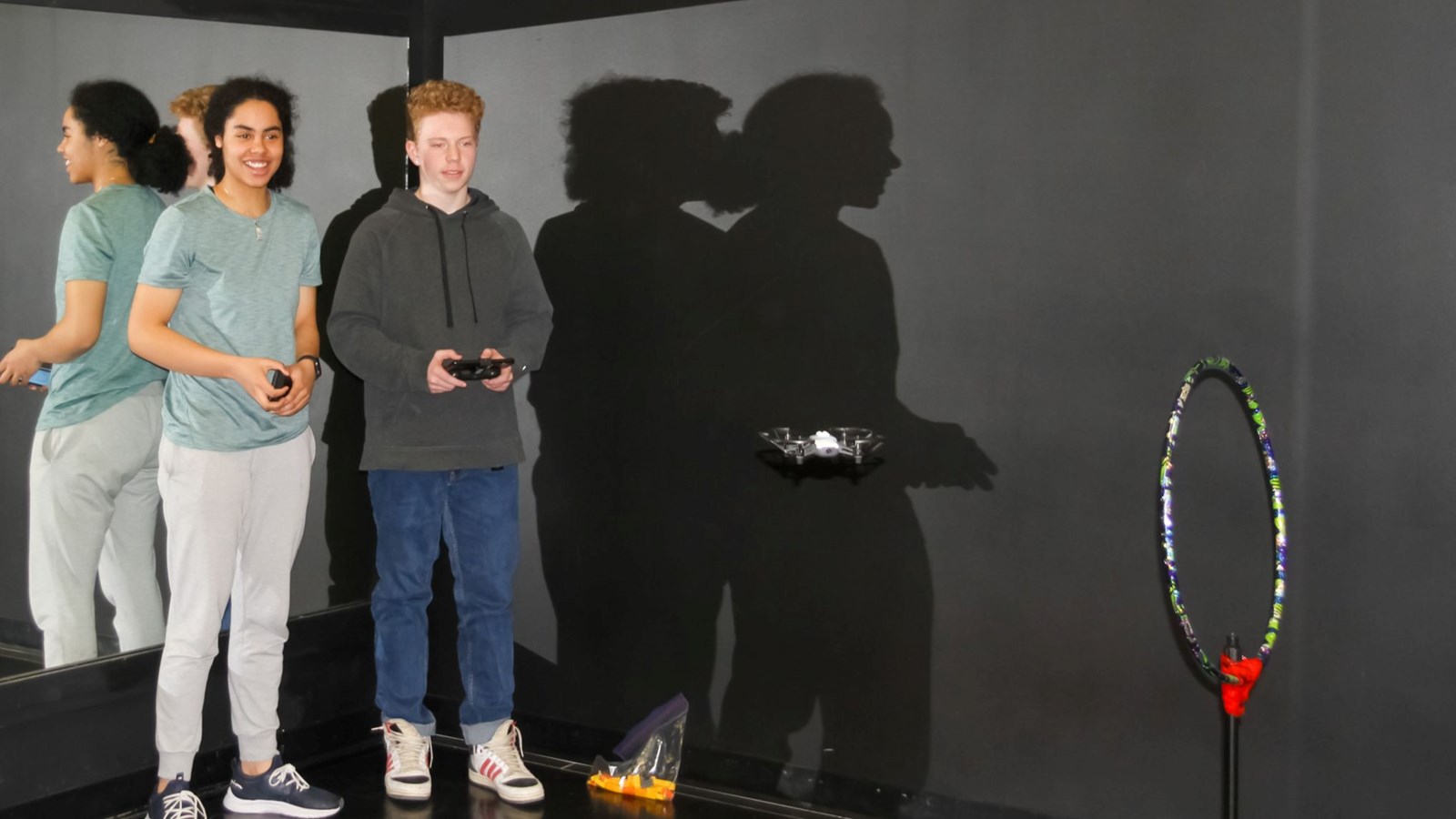 Students from Elmwood, Tec Voc, Gordon Bell and Grant Park High Schools are involved in a groundbreaking Science Experiential Aerial Research (SEAR) Program. The students are working alongside University of Winnipeg researchers in partnership with Volatus Aerospace.
The SEAR Program is designed to partner high school students with industry to research unique alternatives to community sustainability issues. For Winnipeg, that means using drone technology to help identify the presence of dutch elm disease in the urban tree canopy.
"Instead of waiting until dutch elm disease is visible from the ground, using this technology will save thousands of trees that would have been marked for removal," shared Matthew Johnson from Volatus Aerospace.
Johnson shared that by using specialized multispectral sensors on drones, city crews can treat sick trees with a fungicide that can effectively protect the tree from further spread of the disease.
Johnson leads students through a series of five lessons on the regulations and safety aspects of flying drones that lead up to the field day. In June, all students involved will have the opportunity to fly a $40,000 drone with specialized technology to map and study the elm trees' health from the sky at Kildonan Park.
"My students want to be involved in this is because it's new and emerging that they see as something they can get in early and be part of the growth and the development of the world," said George Pearce, teacher at Gordon Bell High School.
Drone technology is a rapidly developing industry sector. Drones can easily collect data that has previously been either too difficult, or too expensive to collect.
For Grade 11 Tec Voc student Alexander Scratch, it was an easy choice to join the program. "I like aviation, science and math and it's all of that together and I was amazed by the amount of AI and coding tech we have available right now, it's huge."
Students can also work towards obtaining their Transport Canada Basic or Advanced RPAS pilot certificates throughout the program.
"School to real world connection are really strong in this sort of area, which is something that students get really excited about," said Pearce.