Yearbook Pre-Order - Deadline is June 2, 2023
May 13, 2023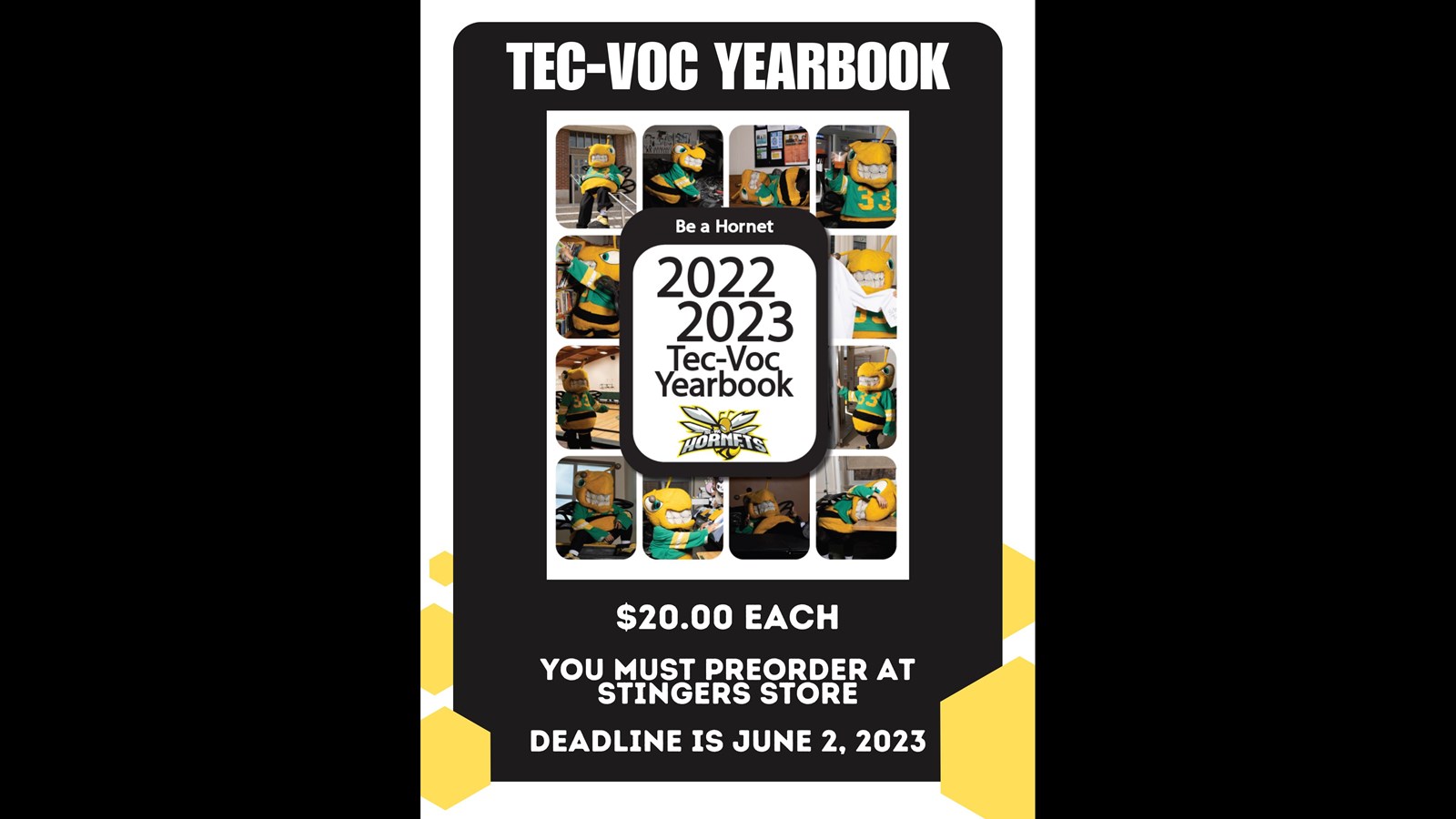 Tec-Voc's Business Management & Communications class in collaboration with Graphic Design & Photography is proud to present our 2022-23 yearbook.

Students that are interested in purchasing a yearbook need to pre-order at Stingers Store. Price is $20.00. It is important to note that limited yearbooks will be available after the pre-order. Therefore, you must pre-order to guarantee a copy.

The deadline for all pre-orders is Friday, June 2.

We are hoping the yearbooks will be printed and available for pickup before the end of the school year.