Electrical Trades Technology
February 8, 2022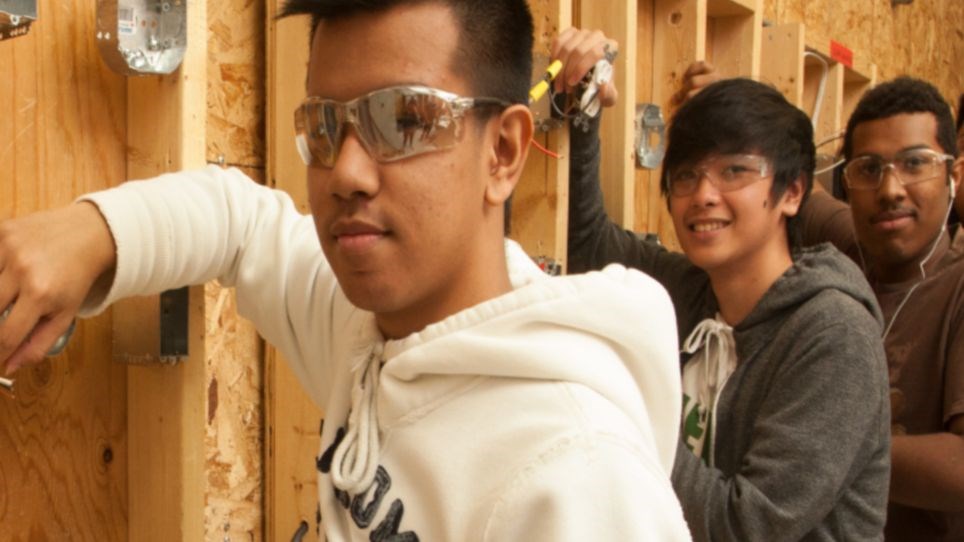 Do you want an exciting and rewarding career? Come to Tec-Voc to learn about a variety of rewarding careers in the electrical industry. Get prepared to enter an electrical apprenticeship or prepare for electrical engineering with a chance to receive up to 10 high school credits and post secondary accreditation at the same time! To receive the technical diploma and Level 1 accreditation, students must earn all credits in grades 10, 11 and 12.
Areas of study include: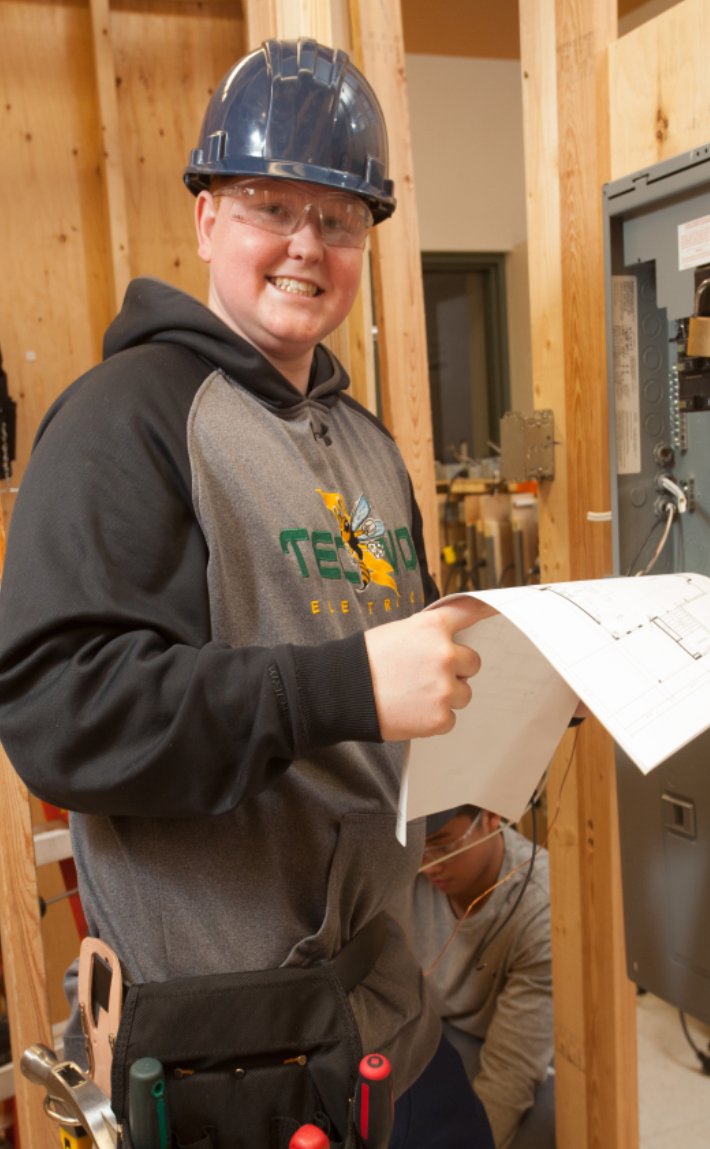 · Batteries and Battery Chargers
· Lighting Components and Apparatus
· Basic Electronics
· Meters and Electrical Test Equipment
· Residential Wiring/Blueprint Reading
· Service Entrance and Distribution Code
· Electric Motors & Generators
· Conduit Bending
· Electrical Design
· Safe Use of Hand and Power Tools
· Motor Control Design and Installation
Grade 10 (1 Credit) EL055V2S
The grade 10 program introduces students to the basic concepts of safety, residential electrical construction, and maintenance. Students learn to work with power and hand tools as well as designing basic circuits.
Grade 11 (3 Credits) EL000V30
Building on the skills developed in the Grade 10 program, students continue to expand their skills in residential wiring. Students begin to specialize in meters, electrical test equipment, and advanced circuit design. Students learn the fundamentals of blueprint reading as well as service entrance and distribution code.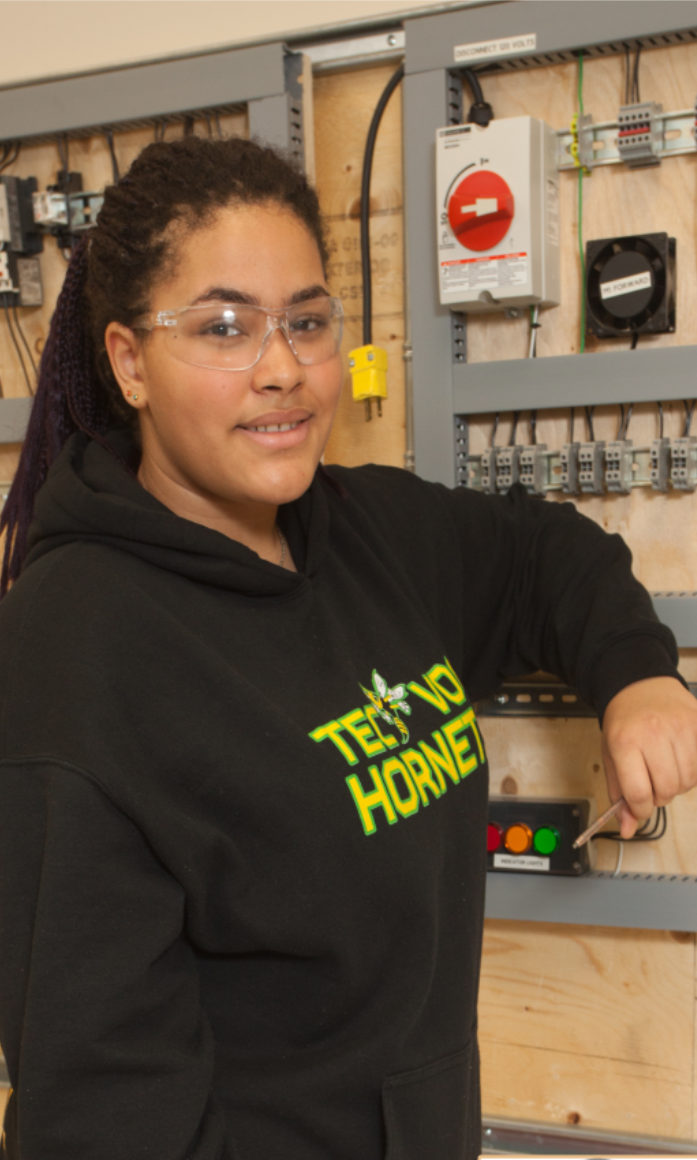 Grade 12 (4 Credits) EL000V40
In the final year of the program students continue to develop their skills at an advanced level in electrical services, Canadian Electrical Code, meters, and electrical test equipment. Students will learn all the necessary requirements prior to entering the electrical field. Students will have a chance to work with a prospective employer through a 5 week work experience in the 4th term.
As an accredited program, students who complete and maintain an average of 70% can greatly reduce the length of their Electrical apprenticeship. Upon graduation/program completion they will receive the theory component of a level 1 Apprenticeship status in Electrical Trades and can immediately begin their career in the Electrical Trades industry upon finding suitable employment. Please contact us for complete information on our apprenticeship program.

Electrical Career Opportunities:
Graduates from this program will have the required skills for employment in the following:
• Construction, Industrial or Power Electrician Apprenticeship
• Industrial Electrical Maintenance
• General Building Repairs
• Railway Electrical Maintenance
• Electrical Product Sales
• Electrical Utility Companies (Hydro)
• Warehouse Parts Person
• Telephone and Cable Companies
• Alarm Companies
• Aircraft Manufacturing
• Appliance Repair /Service