Esthetics - Nail Technology
September 14, 2023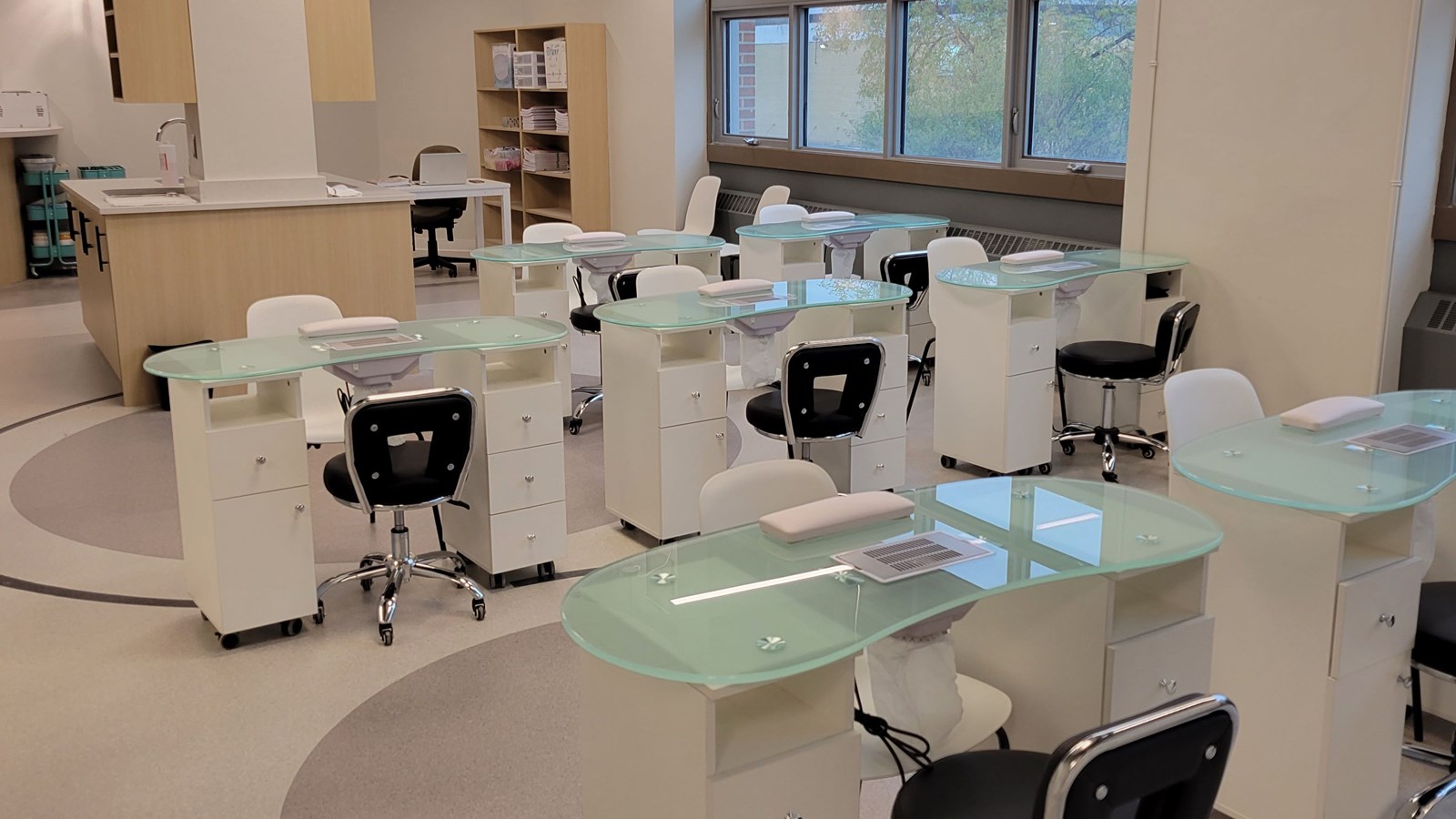 Are you interested in a career that offers independence, excitement, and lots of opportunities for growth?
The Esthetics - Nail Technology program at Tec-Voc High School is perfect for you! Students who enroll in this program should enjoy working with their hands, expressing their creativity, and have a passion for helping others feel their best. The program prepares students for an extremely fulfilling career in the Esthetics industry!
Areas of study include:
Manicures
Pedicures
Nail Enamel
Cleaning and shaping nails
Enhancing nails
Extending natural nails
Applying artificial nails
Caring for skin
Personal and public sanitation
Health and Safety Practices
Work experience
Grade 9—Exploration of Esthetics—ES063H1S (0.5 credit)
This is the perfect course for those who are interested in exploring the Esthetics industry. It will provide an entry-level instruction in nail technology.
Grade 10—Introduction to Esthetics—ES064V2S (1 credit)
This course introduces students to nail technology and skin care technology. Students will be introduced to the structure and scope of an Esthetician, anatomy and physiology, trade safety awareness and safety in the workplace, hygiene, bacteriology, and sterilization. They will also begin to learn about nail structure, nail function, and diseases and disorder of the skin and nails. Students will become familiar with tools, products, and implements used in the nail industry.
Grade 11—Manicure and Pedicure Treatments—ES065V3S (1 credit)
The emphasis in this course is on manicures and pedicures, massage, treatments, gel nail polish services, and intermediate nail art.
Grade 12—Artificial Nails—ES066V4S & Applied Nail Technology—ES067V4S (2 credits)
In this course, students will learn about and how to apply gel nails, acrylic nails, 3-D nail art, and nail enhancements. Students will also learn about aromatherapy, reflexology, advanced airbrushing services, and business practices. Students will prepare for the Provincial Nail Technician Examination.
Nail Technician Opportunities
Graduates from this program will have the required skills for employment in the following:
· Nail Technician working in a variety of different settings (spa, medical spa, cruise ship, nail salon)
· Product educator
· Distributor representative
· Nail salon owner or manager
· Nail Technology writer
· Nail Technology teacher
· Nail Technicians can further their education to specialize in a variety of different areas.
As an accredited program, students who complete and maintain an average of 70% can greatly reduce the length of their Nail Technology apprenticeship. Upon graduation / program completion they will receive the theory component of a Level 1 Apprenticeship status in Esthetics - Nail Technology and can immediately begin their career in Esthetics - Nail Technology industry in our apprenticeship program.