Argyle offers all three math courses for students to obtain their math credit at grade levels 10-12: Essential Math, Applied Math and Pre-Calculus Math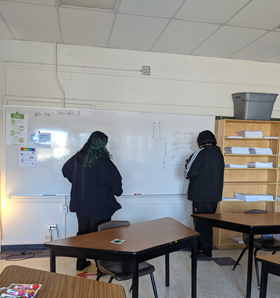 Essential Mathematics
Essential Mathematics is intended for students whose post-secondary planning does not include a focus on mathematics and science-related fields. Essential mathematics emphasizes the areas of consumer applications, problem solving, decision making and special sense.
Applied Mathematics
Applied Mathematics is intended for students considering post-secondary studies who do not require a study of theoretical calculus. It is context-driven and promotes the learning of numerical and geometrical problem-solving techniques as they relate to the world around us.
Primary goals of Applied Mathematics are to have students develop critical-thinking skills through problem solving and model real-world situations mathematically to make predictions.

Pre-Calculus Mathematics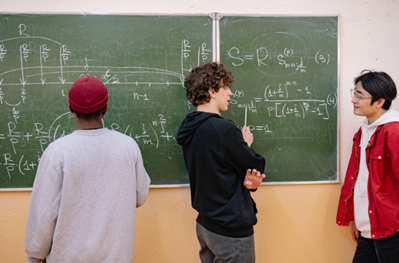 Pre-Calculus Mathematics is designed for students who intend to study calculus and related mathematics as a part of post-secondary education. Pre-Calculus Mathematics provides background knowledge and skills for the study of calculus in post-secondary institutions.
The course comprises of a high-level study of theoretical mathematics with an emphasis on problem solving and mental mathematics.