National Day of Truth and Reconciliation 2022
October 4, 2022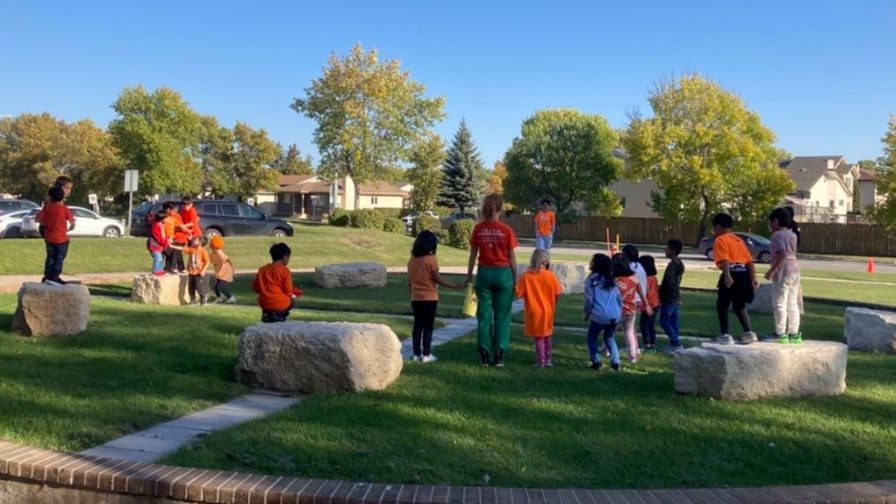 September 30, 2022 is National Day for Truth and Reconciliation. The day honors the lost children and survivors of residential schools, their families and communities. Public commemoration of the tragic and painful history and ongoing impacts of residential schools is a vital component of the reconciliation process.
On September 29th (Thursday), we had a school assembly to talk about Truth and Reconciliation, Orange Shirt Day, and what we can all do to act on it. Classes engaged in discussions around the theme of Truth and Reconciliation, and came up with an action plan- which they had an opportunity to share with another class after the assembly. Then, they were provided with orange ribbons to tie on the fence located at the front of the school. We encouraged all students to wear orange to raise awareness of the tragic legacy of residential schools, and to honor the thousands of survivors. We also observed a division-wide moment of silence in the afternoon.
Here are some photos from our Orang Shirt Day last Sept. 29th.