Isaac Newton School 1920-Today
April 15, 2022
SIR ISAAC NEWTON?
Isaac Newton was born on Christmas day in 1642 in Lincolnshire, England. PRS Isaac Newton was known as a physicist, astronomer, theologist and has been described as a "natural philosopher". Isaac Newton continues to be the most influential scientist of all time.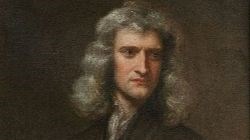 HISTORY OF ISAAC NEWTON SCHOOL
Isaac Newton School was built in 1920 as a High School in the North End of the City. The striking building with Tyndall stone accents had 20 classrooms and was done in the Collegiate Gothic style of the era. Mr. Sisler, who had been the Principal at Strathcona, became the first principal of the new Jr. High. The school received the name Isaac Newton from Mr.Sisler, who loved science and greatly admired Newtons scientific work. In 1922, the school's enrollment had reached 800 students. Many of those students (75%) were newcomers to Canada and come from non-Anglophone backgrounds.
By 1927, existing accommodations for high school students were severely taxed, owing to the high birth rate following World War I. Even though by 1923, several High Schools had opened, they served only as partial relief. By 1931, it became necessary to open 20 Grade 10 classes in junior high school buildings. In 1933, Isaac Newton became a senior high school.
Until 1957, Isaac Newton was the only high school in the area. A new high school was built in the name of Isaac Newtons first Principal, William James Sisler (Ecole Secondaire Sisler High School). This meant that Isaac Newton could revert to its original status of a junior high school, which welcomed students from various feeder schools. Neighbouring Margaret Scott School changed their name to Isaac Newton No.2 in 1957, before changing back to their original name in 1963.
A special point of interest in the main hall is the school's Honour Roll listing the names of almost 1200 former students who served their country in the World War II. On the opposite wall is a beautiful memorial containing the pictures of 51 young men who made the supreme sacrifice, among them Andrew Mynarski, a Victoria Cross recipient.
By 1963, an expansion added nine rooms, including two science rooms, a library, music room, auditorium and administration unit.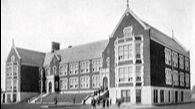 Isaac Newton circa 1920
ISAAC NEWTON TODAY
Isaac Newton continues to serve as a Jr. High in the Northend of Winnipeg. We welcome students from various backgrounds, and value the opportunities to learn, grow and inspire together.
Heading into 2021,the construction of a wheelchair ramp and open entrance along Aberdeen ushers in a new era of accessibility at Isaac Newton School. Moreover, the school celebrated the installation of its very first elevator.
Isaac Newton recognizes that students may have different educational needs. Each student receives a numeracy and literacy assessment to help staff develop programming to meet students individual and diverse needs.
We take pride in being at the forefront of educating our youth with innovative programs for our grades 7-9.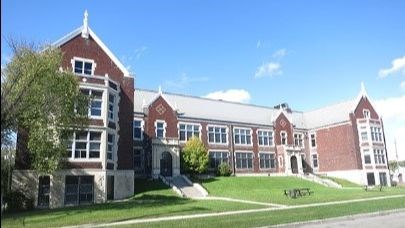 ISAAC NEWTON ALUMNI
Over its 100+ year history, Isaac Newton has had its fair share of notable Alumni and Administrators.
Former Winnipeg Police Chief Devon Clunis
Former MLA for Point Douglas Kevin Chief
Current MLA for Point Douglas Bernadette Smith
Victoria Cross recipient Andrew Charles Mynarski (Andrew Mynarski V.C School)
William James Sisler, Isaac Newtons first Principal (Ecole Secondaire Sisler High School)