ASD Program Room 13 - Mrs. Gill
September 22, 2022
ASD Program Room 13 - Ms. Gill
Autism Spectrum Disorder (ASD) program: The ASD program is a special Education program. The ASD program is designed for students who have a diagnosed of ASD, including deficits in communication, social interaction, daily living skills and intellectual disability.
Our program focuses on supporting students in achieving growth in academics, communication, self-management, social and daily living skills. ASD program is a caring, structured, and individualized learning environment with a ratio of 5 students to 5 staff. Students enjoy yoga, art, music, swimming, and gym classes. Students walk daily and enjoy their field trips once a month.
The goal of the ASD program is to improve social interactions, communication and minimize the impact of restricted behaviors.
Classroom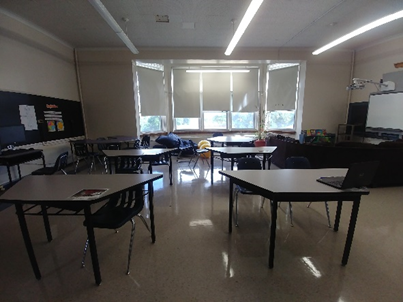 Quiet Corner