Queenston School Advisory Council
October 10, 2023
QSAC (Queenston School Advisory Council) is a parent group dedicated to providing our children with the best possible educational experience through community building, fundraising and advocacy.
QSAC Meeting Dates: All meetings will begin at 6:30 p.m. This year, QSAC will be offering two ways to join - in person (Room 3 at Queenston School) or via Zoom link sent home via email. All parents/guardians are welcome to join! If you are joining in person, please enter through the main doors on Queenston Street (Sheilah Sweatman Doors).
Annual General Meeting October 12 at 6:30pm in Room 3. All are welcomed and encouraged to attend.

QSAC Directory Access Letter (1).pdf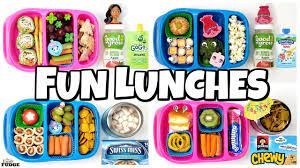 QSAC plans to organize 1 lunch each month throughout the school year. The ordering and payment are done through the website Healthy Hunger. Please click on the link to learn more about fun lunch. QSAC Fun Lunch Letter 2023.pdf
*PLEASE NOTE THE DEADLINE TO ORDER IS FIVE DAYS BEFORE THE LUNCH DATE*
October 19th Mc Donald's
November 10th Subway
December 1st Edo Japan
December 22nd Papa Johns
Lunch Program News
Dear Queenston Families,
We are back at it! Thank you to everyone who has submitted their forms and fees for the 2023/34 school year for Lunch Program - however I am still waiting on some. Can you please reach out to me at qsaclunchprogram@gmail.com if you have not yet registered?
Also, we would like to introduce Diane Wreford as our new Lunch Program Supervisor. She has taken the spot of Joanna Stacey who is enjoying her retirement! Diane has spent a year working in the lunch program and she is just wonderful with the students and is excited to start up the year.
I hope everyone had a great summer!
Lindsay Torres
QSAC Lunch Program Chair/Treasurer
---

We've opened a fundraiser with Mabel's Labels which will stay open indefinitely. If you are looking to buy labels for your children's belongings, please consider supporting Queenston by using this link: https://mabelslabels.ca/en_CA/fundraising/support/ and choosing Queenston School (Winnipeg).
---

QSAC is now on Facebook! Click the Facebook photo below and check it out!