Daycare Children Are People Too (CAPT)
July 20, 2022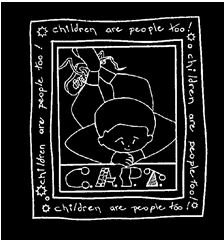 C.A.P.T. Inc, (Children are People, Too) is a non-profit Child Care facility, incorporated in 1983. We are located in Queenston School and provide care for pre-school and school age children. The centre is open to all families who live and/or work in the community.
Our facility is licensed and funded through Manitoba Family Services and Housing and offers financially subsidized care through Manitoba child care system. Quality care and service to the community is the goal of the program. We operate daily, Monday - Friday from 7:30 am – 5:30 p.m. We offer care on all in service days as well as all school holidays.
Our fee Schedule follows the current fee schedule of the Manitoba Early Learning Program and does not exceed the Government rate.
School Age Program
AM or PM: $6.15 per day
AM and PM: $8.60 per day
In-service & holidays: $20.80 per day
Preschool Program
Subsidies to help cover child care costs are available. For more information please contact the Director at 204-925-6150 or email captinfo@mymts.net

Preschool Program
Children range in age from 2-5 years. Children must be completely toilet-trained prior to starting in this program. Children are encouraged to learn and explore through play. Field trips are a major part of our program during the summer months. Our staff is committed to providing an exciting program that stimulates a child's imagination, promotes self-esteem, and encourages co-operative behaviour. Children are provided with a variety of stimulating activities with adult guidance in a nurturing and supportive environment. Our trained staff creates a warm, safe and friendly atmosphere for all children where each child's uniqueness is celebrated.
School Age Program
We give priority to children who attend Queenston School for children in Grades 1 to 6. Our program is located in the lower gym of the school and is open Before School and After School. We also provide care on in service days and school holidays. Again, field trips are a major part of our program during the summer months. We strive to provide a program that keeps the interest of all the children. We provide interest clubs that involve the children in planning for activities they choose and enjoy. We are proud of our long term staff members who create a dynamic program for the older child.
Again, if you have any questions or need further information please contact the Director at 204-925-6150 or email captinfo@mymts.net