Destination Imagination
January 3, 2023
March 15th, Provincial Finals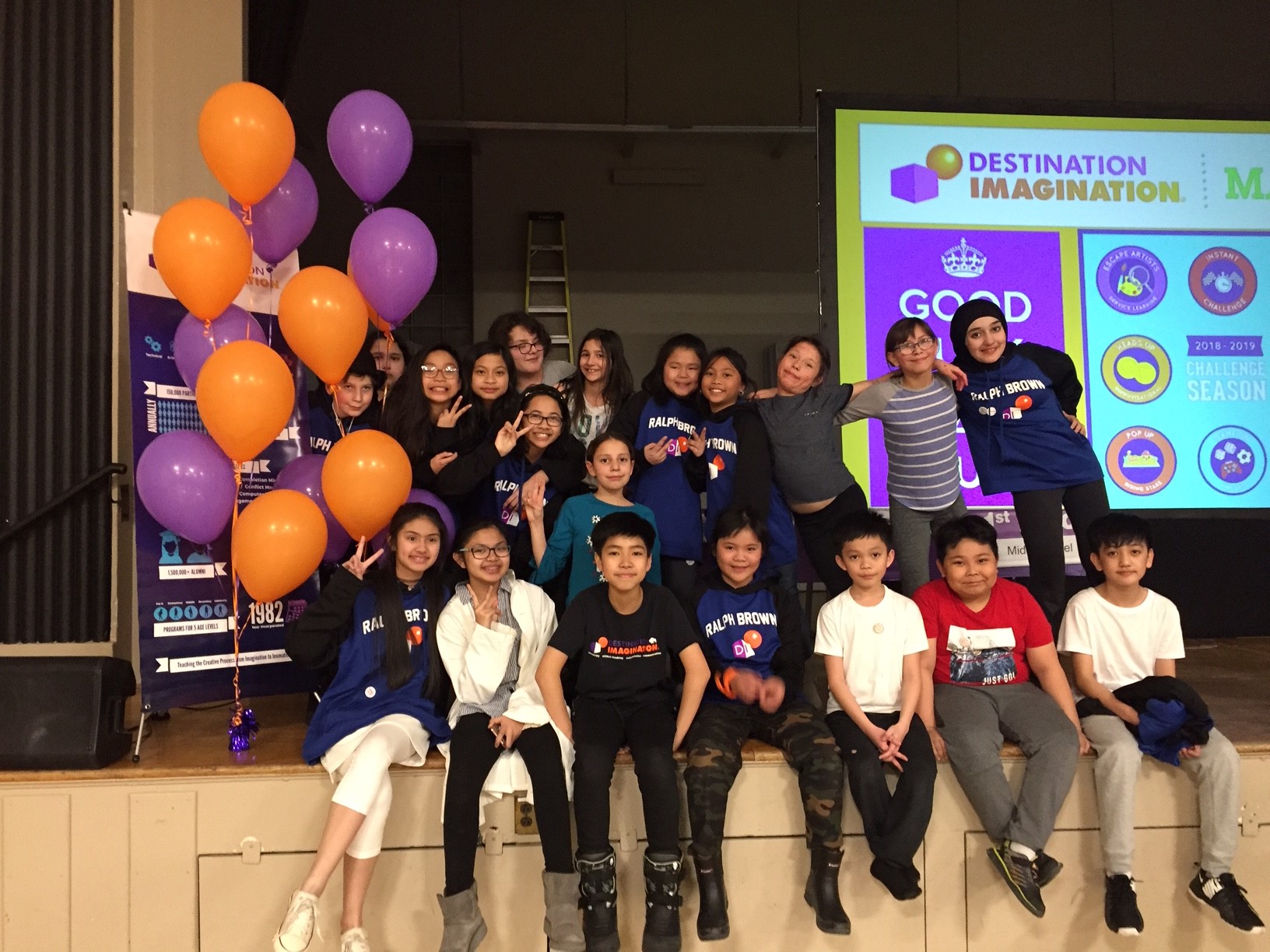 On March 13th, Ralph Brown had 3 teams compete in the Provincial Destination Imagination Tournament held at Ecole River Heights. Destination Imagination is the largest creativity program in the world; it is active in 30 countries including Canada and the US.The program focuses on inquiry and project-based learning and blends STEM (science, technology, engineering and mathematics) with fine arts, and social entrepreneurship. Our teams did very well. The Team of Dylan M., John Paul, Jacob RC, Kileena, Kimmy, Christina and Eliyah brought home a 1st Place Banner in the Middle Years Scientific Challenge "Medical Mystery". Our two teams competing in the Fine Arts Challenge; Game On, both placed third in their categories. The Middle Years Team "CheckMates" consisted of Angel, Charles, Joramae, Karma, Lyla, Menal and Sarah, and the "DI-ngo's" was made up of Emilia, Ehroch, Eileen, Gia, Lei, and Fia. Congratulations to all the teams and their great showing at this years event. Also a special thank you to Mr. Laroche, Ms Lobban and Mr. Charambura who spent countless hours helping and supporting their teams throughout this whole process.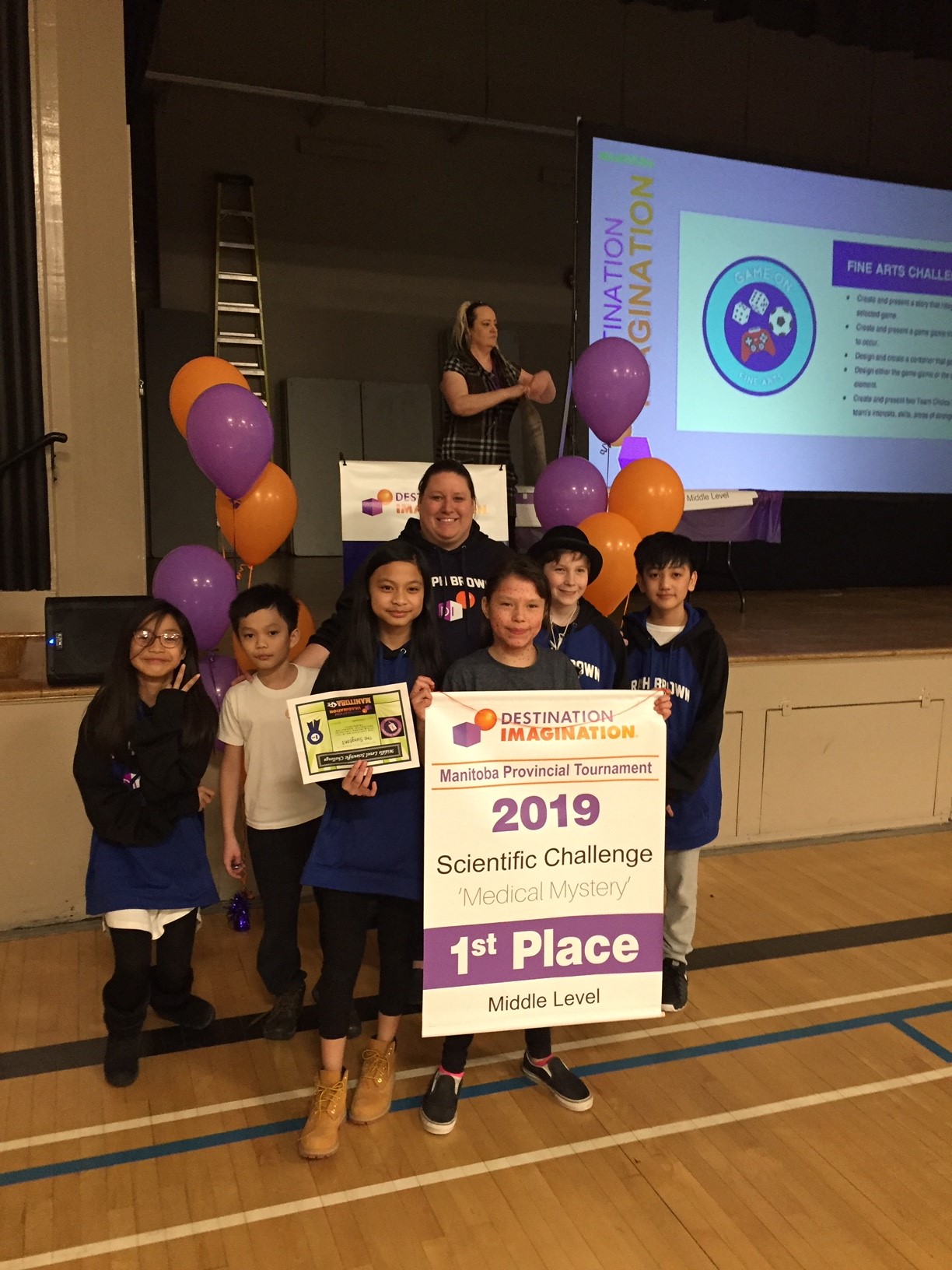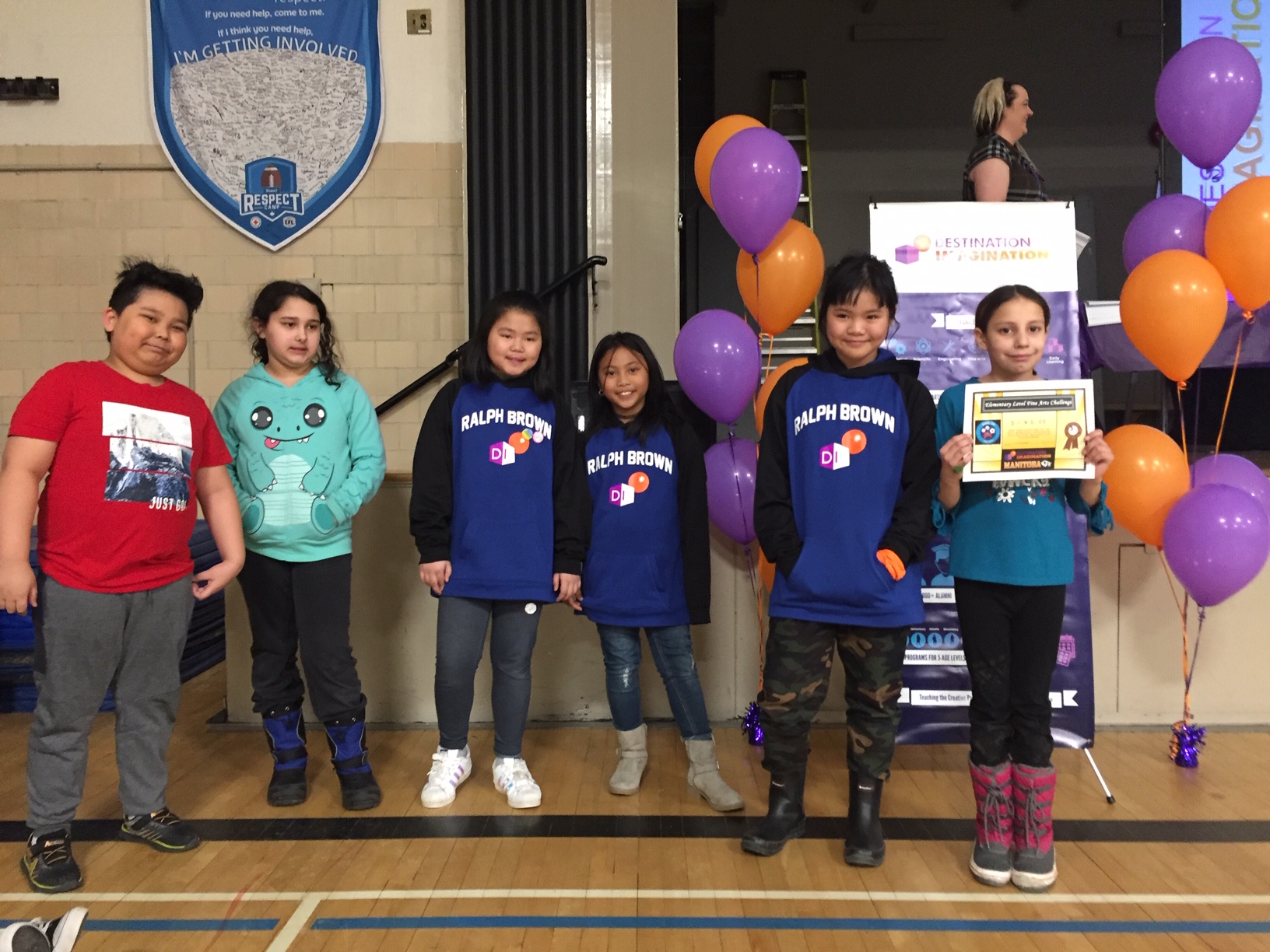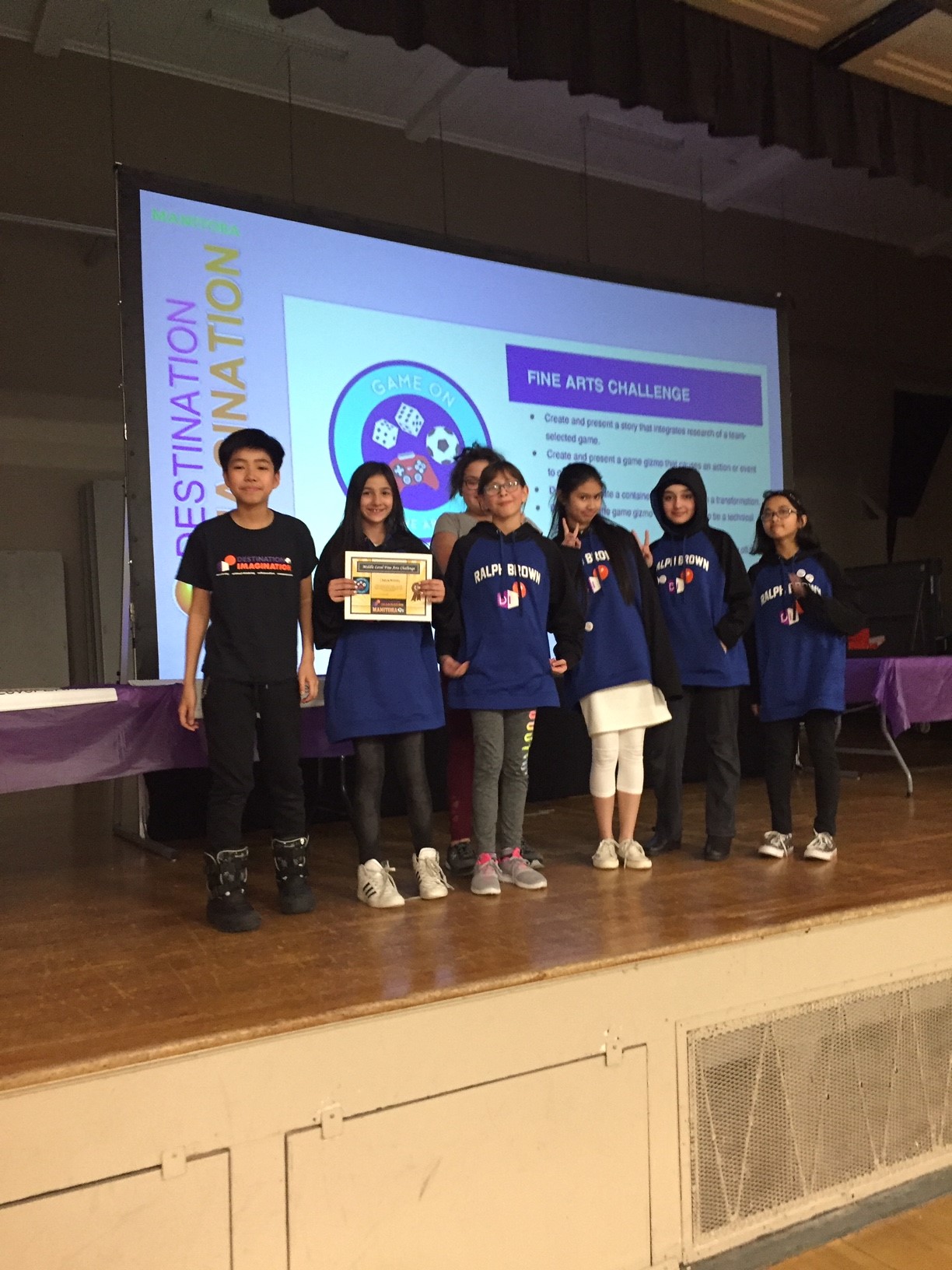 October 26, 2016
Here is the link you need for the Google Survey.
September 6th, 2016
Ralph Brown will be running the DI Team again this year. Keep coming back to this page for updates.
May 10th, 2016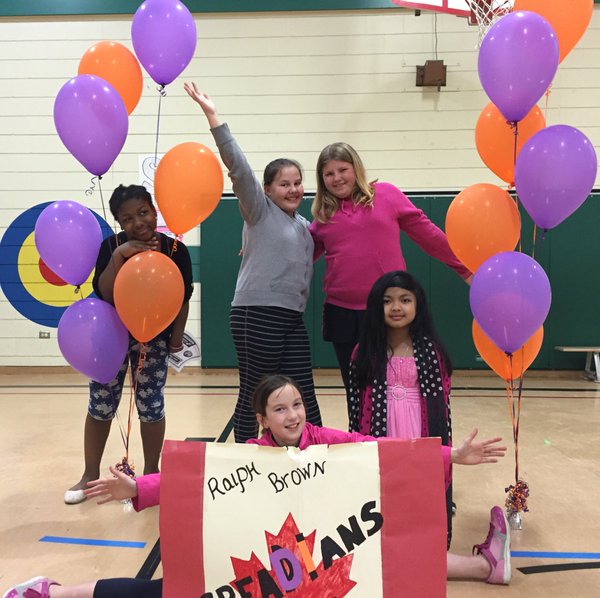 The Creadians are going to GLOBALS!!!!!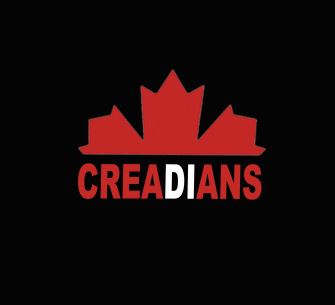 After finishing 1st place overall at the Provincial tournament in the Fine Arts Challenge, the Ralph Brown Creadians have the amazing opportunity to not only represent our school, community, and the Winnipeg School Division, but also the Province of Manitoba in the Global DI Championships. This worldwide event is held in Knoxville, Tennessee on May 22-29th. The school is so proud of you and know you will represent us well and show the world what Manitoba has to offer.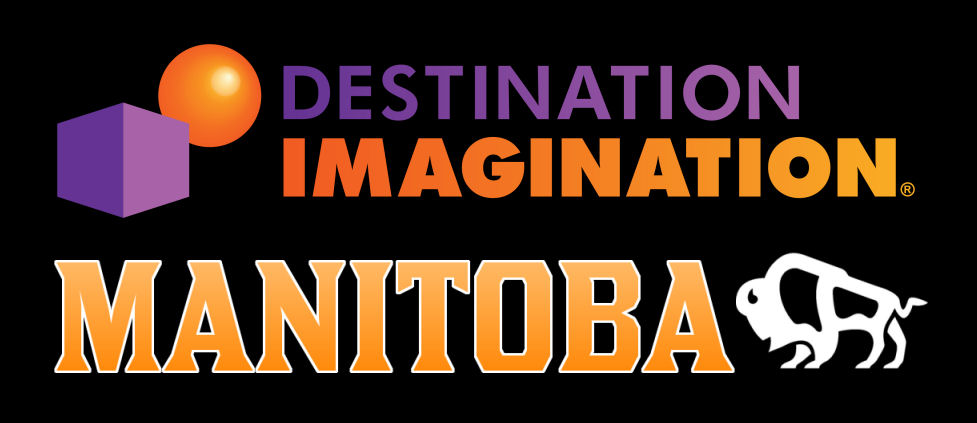 October, 2016

This year Ralph Brown have decided to be trailblazers and are creating one of the first ever Destination Imagination Teams in the Winnipeg School Division. This organization allows for students to compete in specific challenges against students from all around the world.
To learn more about this unbelievable great program click on the link below.