ALC - River Osborne Campus
August 31, 2022
ADULT LEARNING CENTRE
Click here for Bob's Math Blog Bob's English Transactional Blog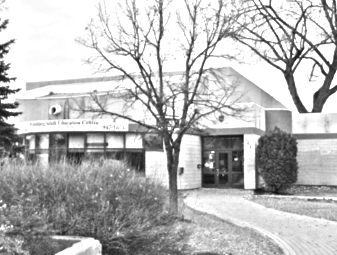 Located inside the River Osborne Community Centre at 101 Pembina Highway, R.O.O.C.S is easily accessible to almost everyone. A wide array of bus routes right outside the front door makes getting to and from school a breeze.
The courses are taught with a small student-to-teacher ratio, which allows for relief from one of the biggest stresses associated with going to school: not being able to get help. Students and certified teachers interact on an adult-to-adult basis. The classes offered and environment make for a successful combination.
R.O.O.C.S. has a gymnasium and an outdoor skating rink where students can get physical during lunch hour and between classes. A canteen is located in the community centre, and there is a television and foosball table in the lunch area.
Enrollment & Registration
Anyone who is 19 years of age or older can attend. Potential students must register, in person, at the WAEC main campus at 310 Vaughan Street. Call 204-947-1674 to find out what you need to bring.
Courses available :
English

Comprehensive 30S Comprehensive 40S





Transactional 40S

Humanities

Global Issues 40S

Psychology 40S




Mathematics

Essential 40S

Science

Biology 40S
* Recognition of Prior Learning credit available. For detailed course descriptions for any of the above courses,
click here.