Registration
June 23, 2023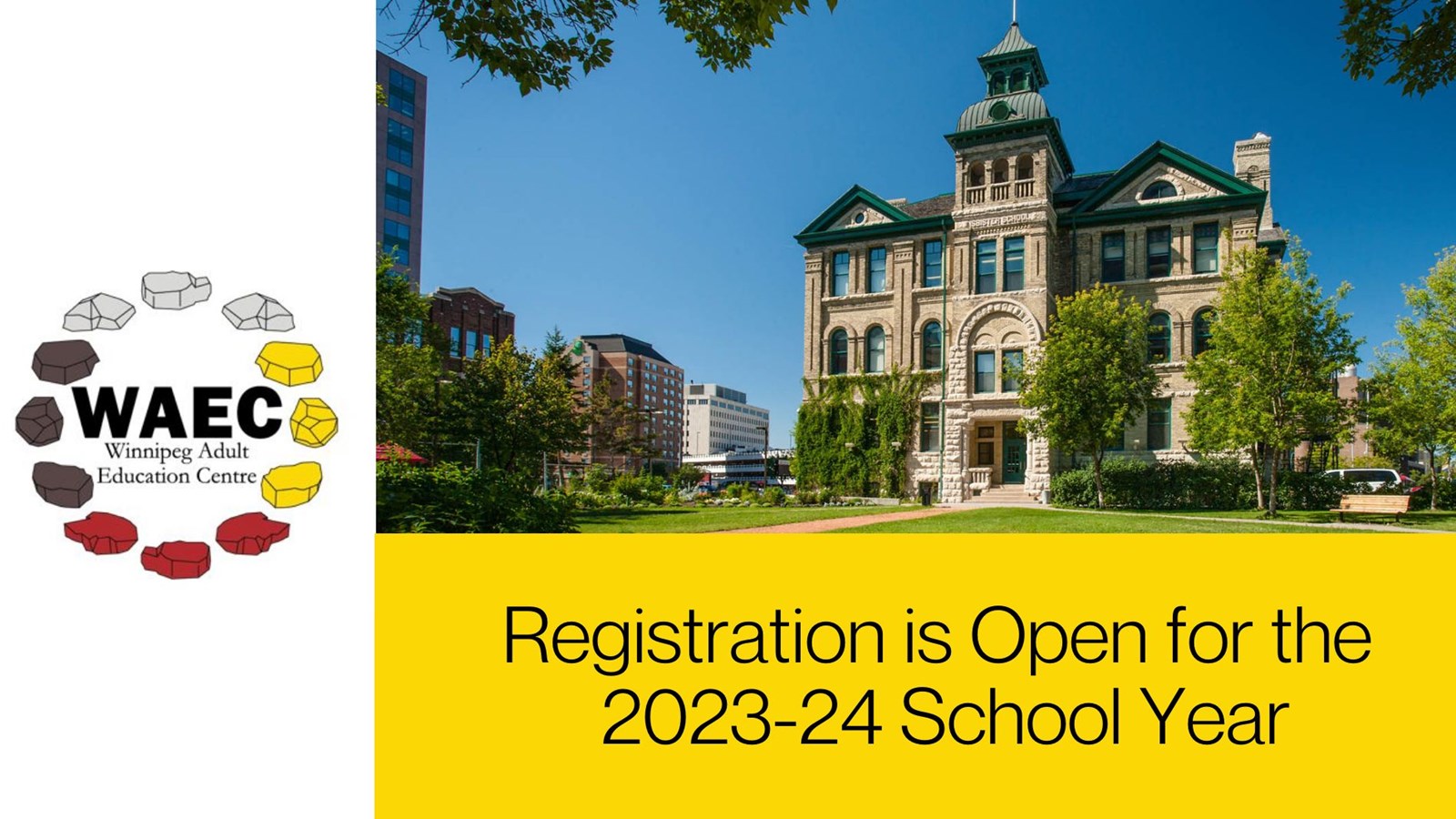 Click here for 2023/2024 registration information.
How can I apply?
Register in person at 310 Vaughan Street.




Call the school at (204)-947-1674
In order to complete your registration, you must show your Manitoba Health Card.
Bring any transcripts from previous schools if possible.
If you have had a recent name change, you will require verification of your legal name by providing us with a Birth Certificate, Driver's License, Canadian Passport, Treaty Card or Marriage/Divorce/Change of Name document.
If you are
NOT a Canadian citizen
, then one of the following documents
must
be provided:
Landed Immigrant (Permanent Residence) document
Study Visa
Refugee Status
Benchmarks, if available
What does the Centre offer?
Grade 12 credit courses including college and university entrance courses.

Courses to prepare for Grade 12 credit courses.

Online and in-person course options.

10 week and 20 week courses.

English (EAL) courses for students who speak English as additional language.

Assessments to place students into appropriate courses.

Tutoring for all subject areas.

Counsellors who can provide academic, career and

personal counselling.

A Career Advisor who can assist with resumé and interview preparation.
For a full list of courses and descriptions,
click here.

Is there a fee?
Resident students (students who live within the boundaries of The Winnipeg School Division) are not required to pay any fees. Official proof of residency is required at time of application.
Non-residents may, however, attend one of our two off-site learning centres at no charge.
Non-resident students (living outside the Winnipeg School Division) who apply for classes at our main campus, 310 Vaughan St. will be charged a fee. Please call the school for fee information (204) 947-1674.
Non-resident students 19-21 years old may have their fees waived if they complete a *Schools of Choice application form and start attending classes in September. (*applies to non-graduates only).
Letters of sponsorship will be accepted in cases where an agency or institution is paying the fees. Contact the Centre for details.