Adolescent Parent Centre
October 5, 2021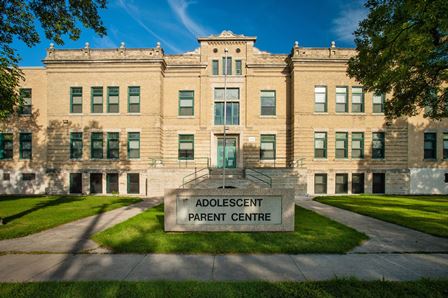 The Adolescent Parent Centre, located at 136 Cecil Street, is a program of the Winnipeg Adult Education Centre. This school provides academic courses for parenting and pregnant women through junior and senior high years.
Individualized instruction and continuous intake allow students to continue their schooling while they are pregnant. Students can remain at the centre until their child reaches two years of age or they reach 21. Senior high students obtain graduate standing or credits towards graduation following Manitoba Education curricula.
In addition, parenting and nutrition courses complement a supportive environment for both mother and child. Social work through Child Guidance Clinic and liaison with Child and Family Services assist students on a daily basis, while counselling through the City of Winnipeg assist students on matters of social assistance and budgeting, on occasion, throughout the year. An outreach clinic from Women's Hospital operates weekly for obstetric care.
Infant labs, which are maintained collaboratively between professional staff and students, provide a supervised and educative environment for mother and child.
Any teenager who is pregnant or who already has a child may register. For further information contact 204-775-5440 or 204-947-1674.
For a more thorough history of the Adolescent Parent Centre, click here.
Click here to view our video.
Ph: 204-775-5440
Fax: 204.783.4365