Soccer
This year Pinkham School has 38 students ranging from grade 3 to grade 6 participating in the soccer program. This program encourages students to develop there skills as athletes in a non-competitive environment. Through the Inner City Soccer League, students also have the opportunity to compete against other schools within Winnipeg School Division.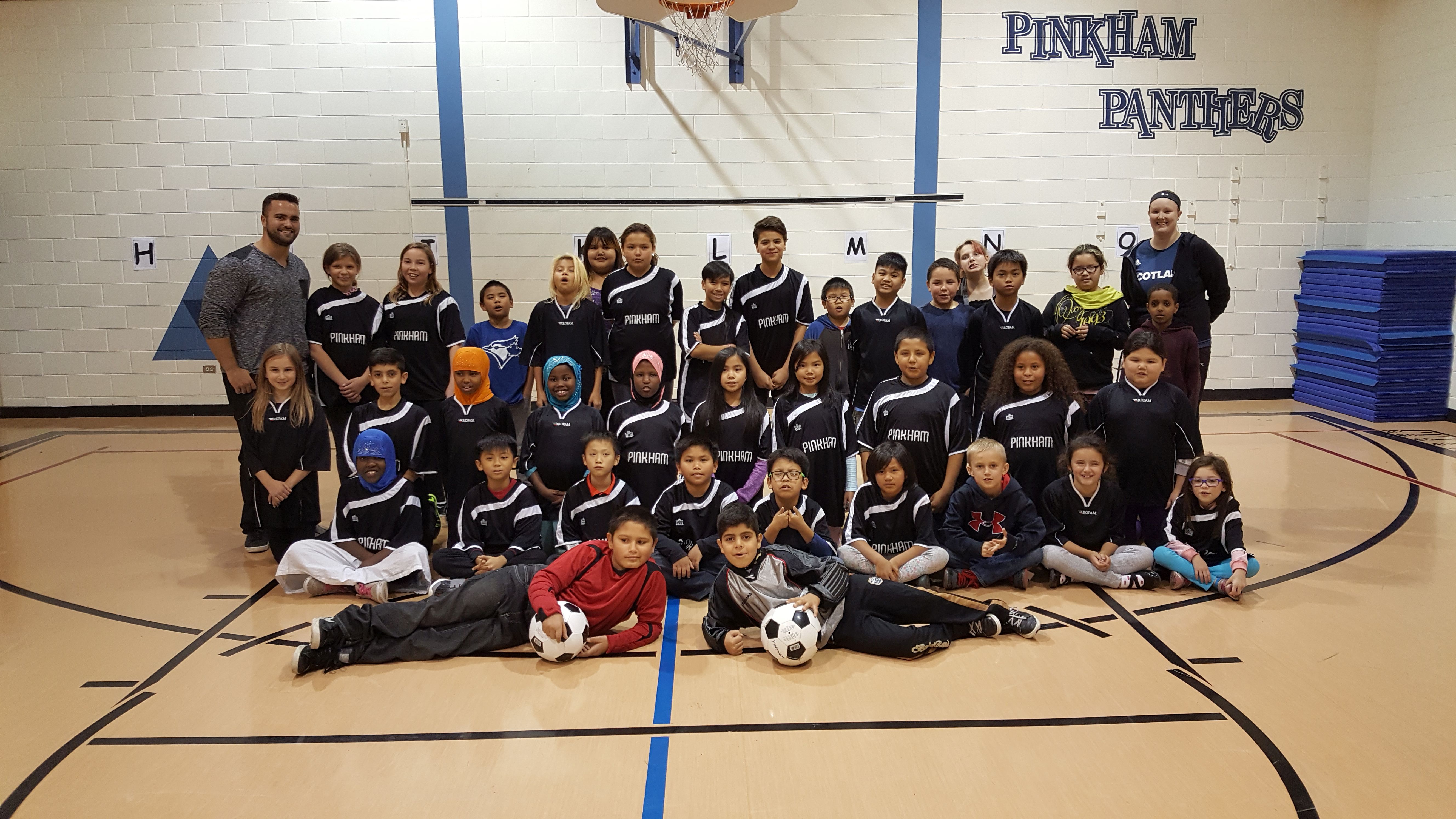 Coaches Mr. Gomes and Ms. Melvin with the Pinkham Panthers.
Volleyball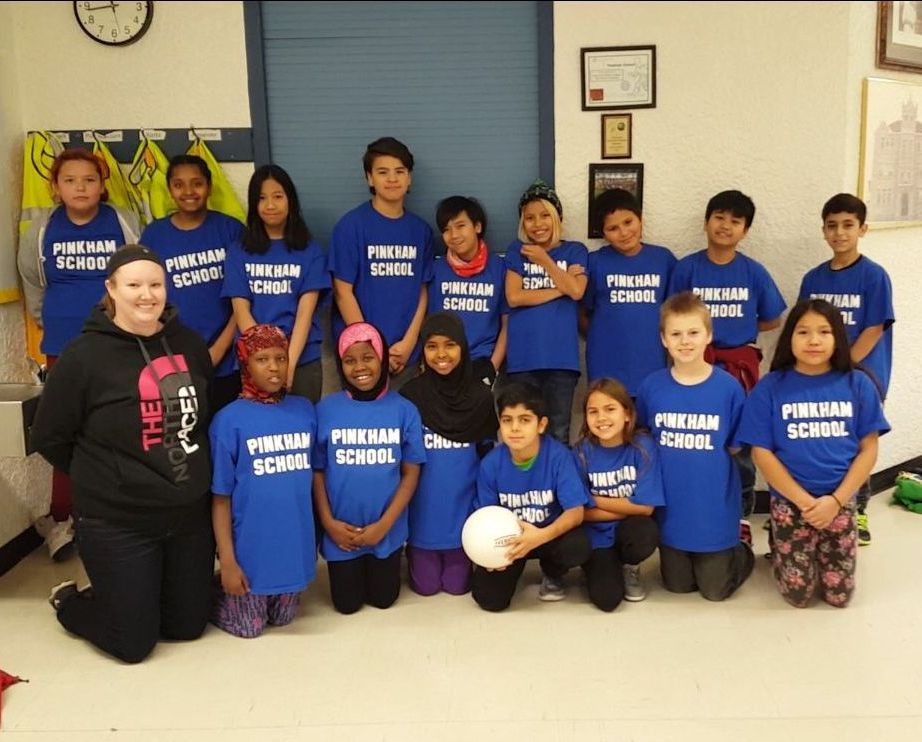 Ms. Melvin with the volleyball team after their tournament.
Intramurals
Intramurals give students an opportunity to be active during the lunch hour. There is a different activity each month that encouarges a healthy and active lifestyle.
During the month of December we learned about yoga.