​Elmwood High School is proud to announce that we are now one of nine schools in the province that is offering the Focus on Information Technology (FIT) certification program. FIT is a nationally recognized program that promotes digital literacy amongst youth and was developed by the Information and Communications Technology Council (ICTC).
     FIT offers students unique learning experiences that develop their leadership, interpersonal, technical and business skills. Program requirements include a two-to-three year commitment as a student's completes his/her high school diploma. Elmwood is offering FIT certification in interactive media and students may be able to gain work experiences (i.e. co-ops and internships).
Students benefit from an interactive learning experience and receive continual support from their FIT teacher(s) while completing their FIT competencies. The practical, hands-on experience for students promotes innovative, strategic, solution-based thinking and prepares teens for careers in the real world. Once completing the FIT program students will receive a nationally accredited certificate that shows their proficiency in information and communication technologies.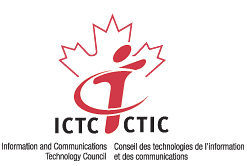 ​