Young Humanitarian Award Winners
May 20, 2016
​​​Congratulations to our Star Blanket Club, winners of a young humanitarian award from The Manitoba Teachers' Society!
Missing and Murdered Indigenous Women (MMIW) and sick children have moved the hearts of Manitoba's young humanitarians this past year. Ten public school students will share the spotlight next Wednesday (7:45 p.m., May 25) at the Fairmont Winnipeg as the 19th annual MTS Young Humanitarian Awards honours students from four school divisions in Winnipeg and Brandon.




"The goodness and social conscience of these students who work so hard in caring for others will lift you like nothing you can imagine," says Norm Gould, President of The Manitoba Teachers' Society.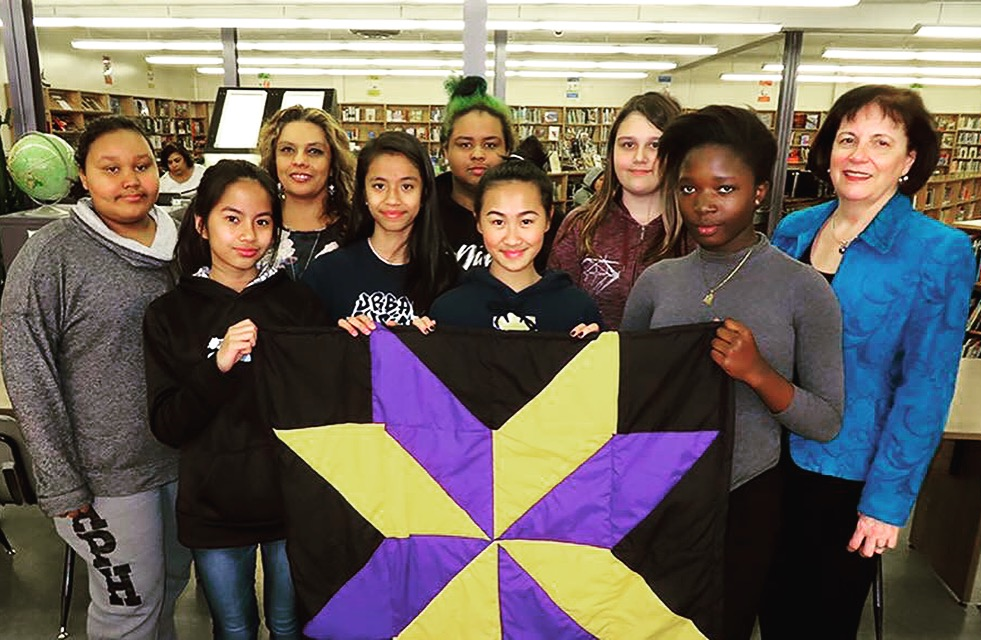 Never doubt the impact of seven young teen girls. Members of Gordon Bell's Star Blanket Club have incredible hearts and energy to match. These Grade 7, 8 and 9 students decided they would create and distribute lovely traditional star blankets to the families of missing and murdered indigenous women. They worked with the Assembly of Manitoba Chiefs to deliver the quilts to families sitting vigil in the hospital, and in Garden Hill First Nation and Kenora. Most importantly, the Club has raised awareness of the huge personal and societal loss caused by missing and murdered indigenous women.
image/story credit: The Manitoba Teachers' Society