Fine Arts
February 9, 2021

Accolades and Awards for Gordon Bell Writers
June has been an outstanding month for Gordon Bell's creative community. On June 9, grade 11 student Gabe Krawec's play Psychiatry Rotation won the Scirocco Drama Manitoba High School Playwriting Contest. Each year, high school students are invited to submit plays to the competition. The plays are 15 to 20 minutes in length, with a minimum of three characters. A panel of theatre professionals selects five finalists, whose plays are then cast, workshopped, rehearsed, and finally performed for a live audience. The winner is determined by audience vote.
Gabe also performed in another finalist's play, A Lovely Surprise. Another Gordon Bell actor, Brad Fairbairn, performed in Welcome to the Teenage Brain. Gabe credited fellow grade 11 student Jordan Kakekagumick with contributing to the original draft of the play.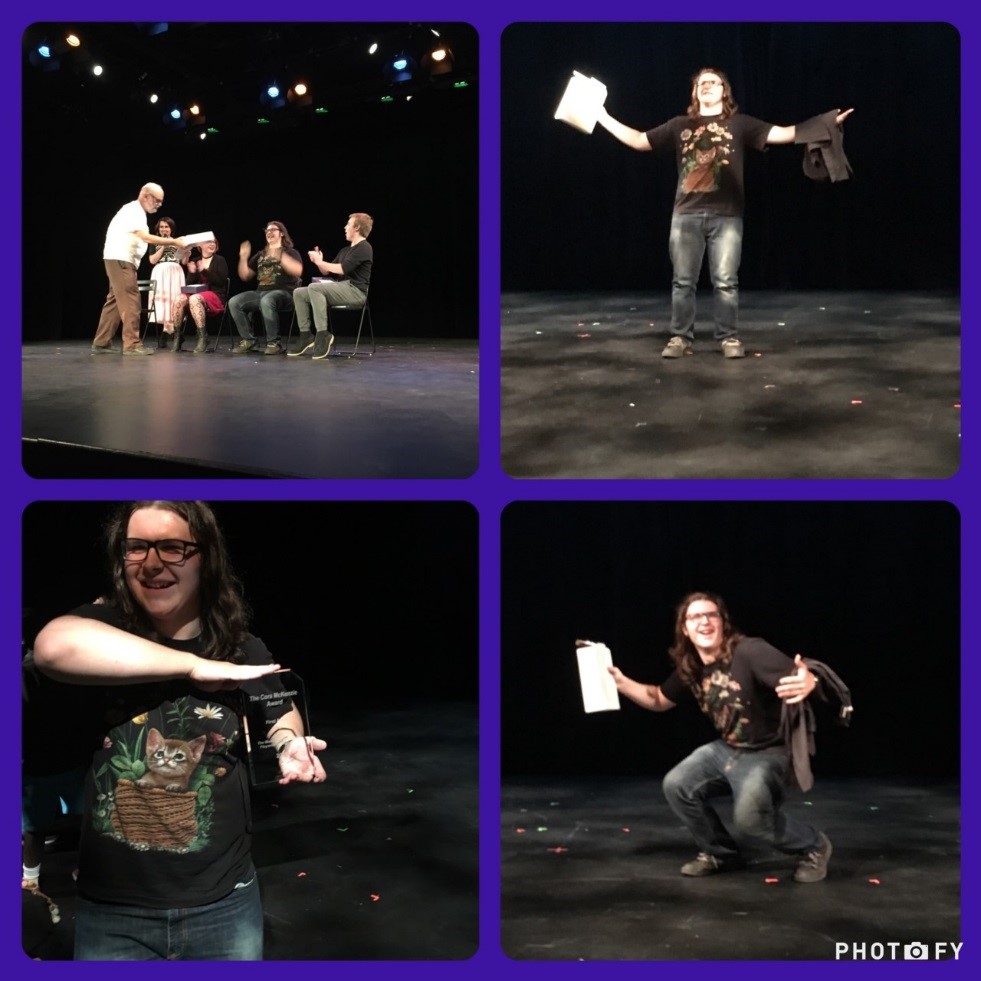 Success for Gordon Bell writers continued as grade 10 student Dawnae Francois was awarded second prize in the Pandora Poetry Contest for her poem, "The Home I Had." Her poem will be published on the Manitoba Association of Teachers of English (MATE) website.
We congratulate Gabe and Dawnae on their achievements, and look forward to seeing where they take their talents next.
Provincial Dance Festival
Three Gordon Bell dance groups once again participated in the Provincial Dance Festival which is coordinated and run by Dance Manitoba. The event, which takes place throughout the month of May allows for the students to not only perform on the stage of Pantages Playhouse and to showcase their skills in front of a public audience, but allows for the students to receive adjudication from talented professionals from around the world.
Our Urban and Junior Fusion dance crews performed in the Novice Hip Hop categories on May 9th. Both groups were awarded Silver for their performances and Urban Fusion was highly praised for their commitment to the movements and their energy on stage.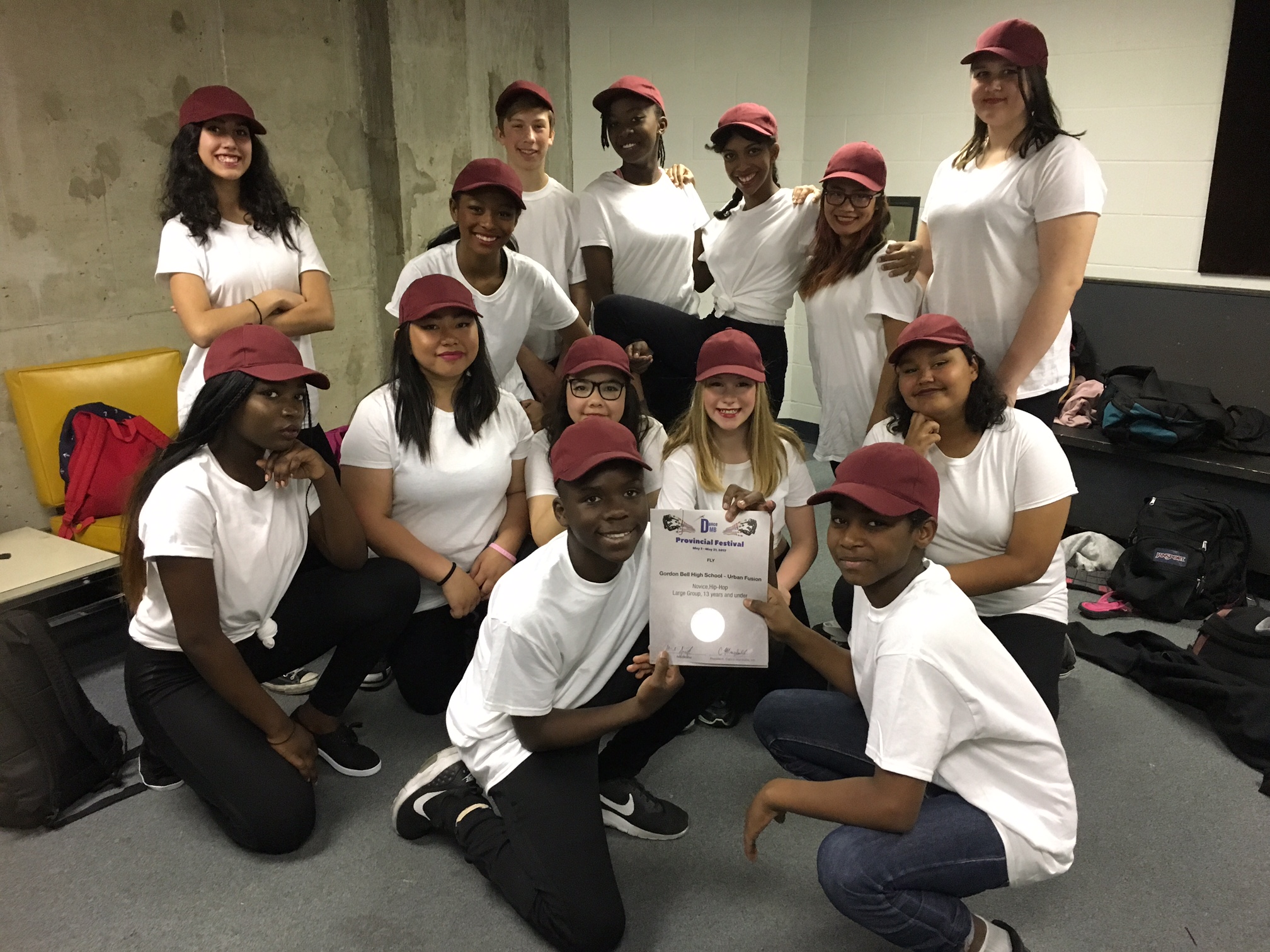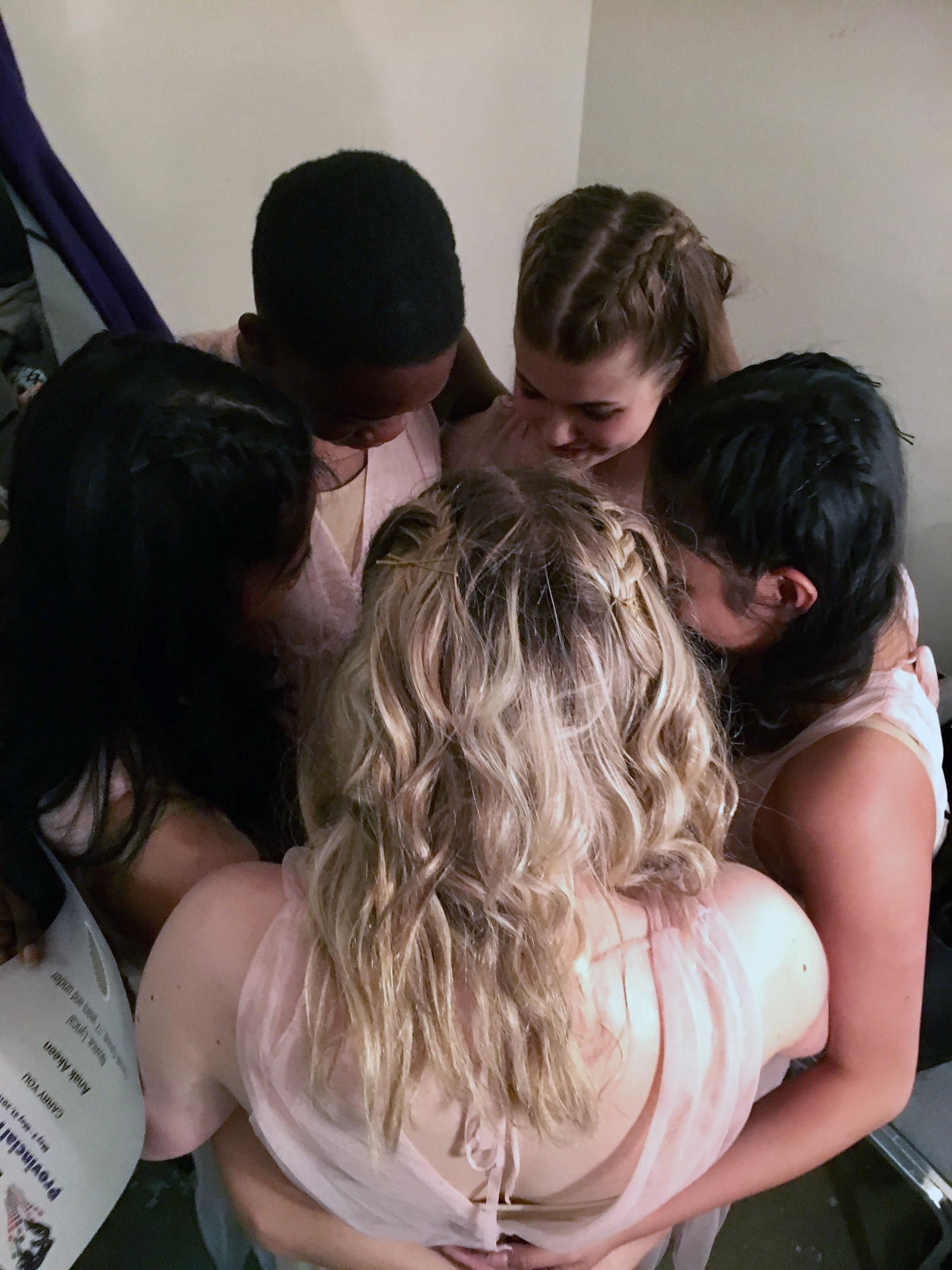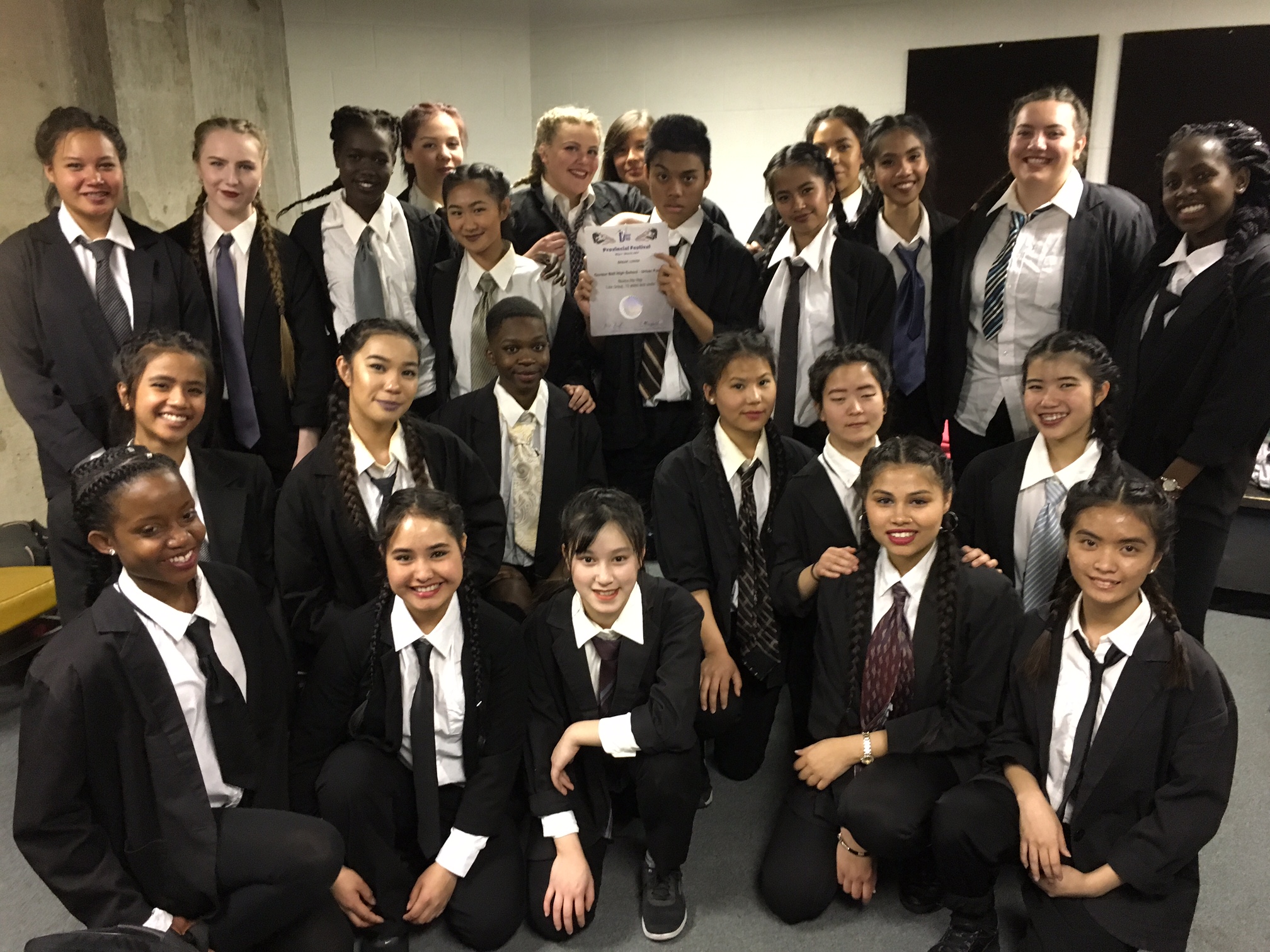 The Ladies Small Group, a set of 5 dancers hand-picked for their talent, commitment and passion, performed in the Novice category for Lyrical Jazz, a discipline that combines elements of ballet, modern and jazz in a style heavily influenced by the lyrics of the songs. The ladies were awarded a Gold for their performance. They impressed the adjudicator with their use of connection to each other and their ability to flow through the piece. She informed the group that she loved them from the moment they walked on stage.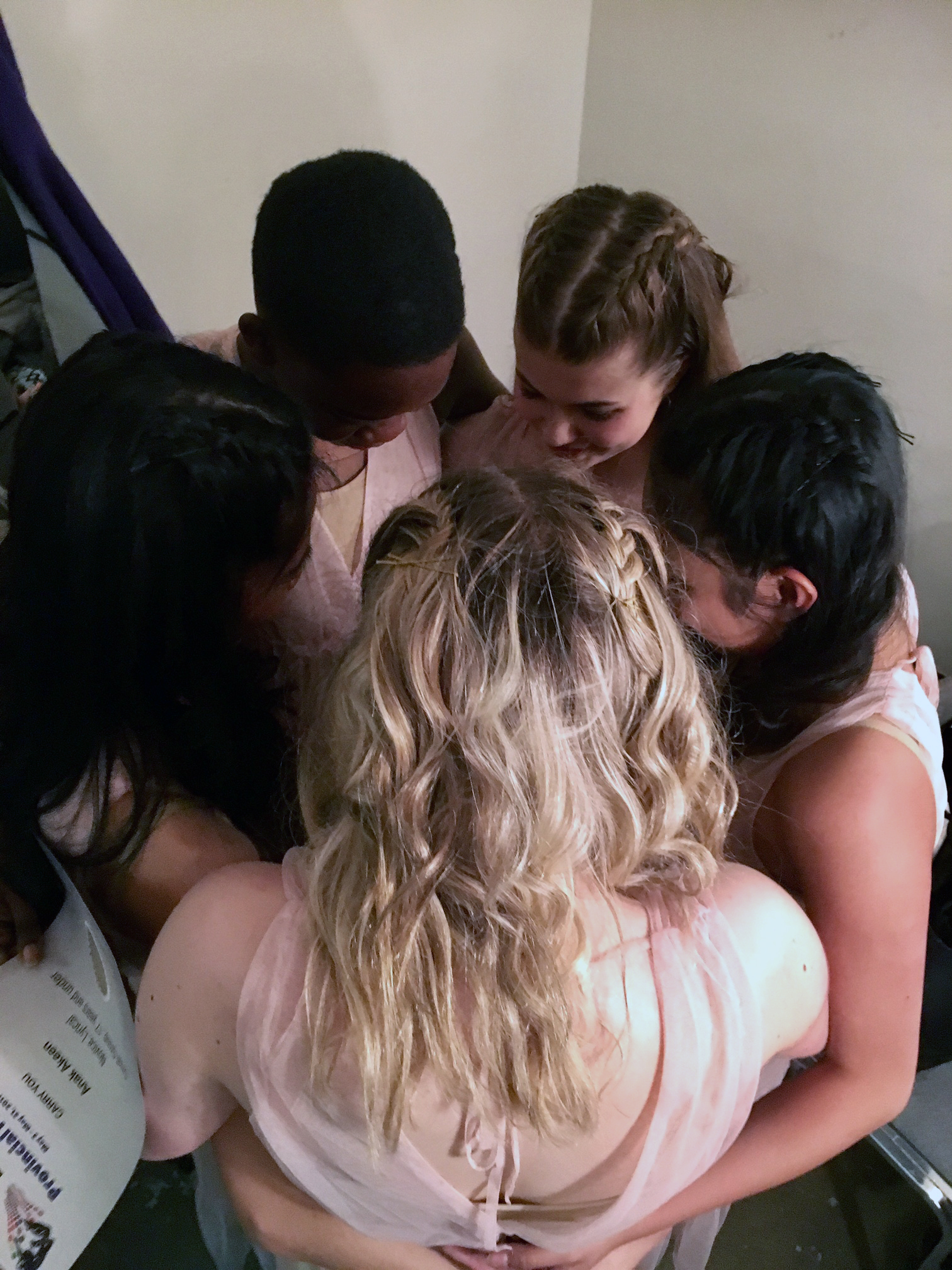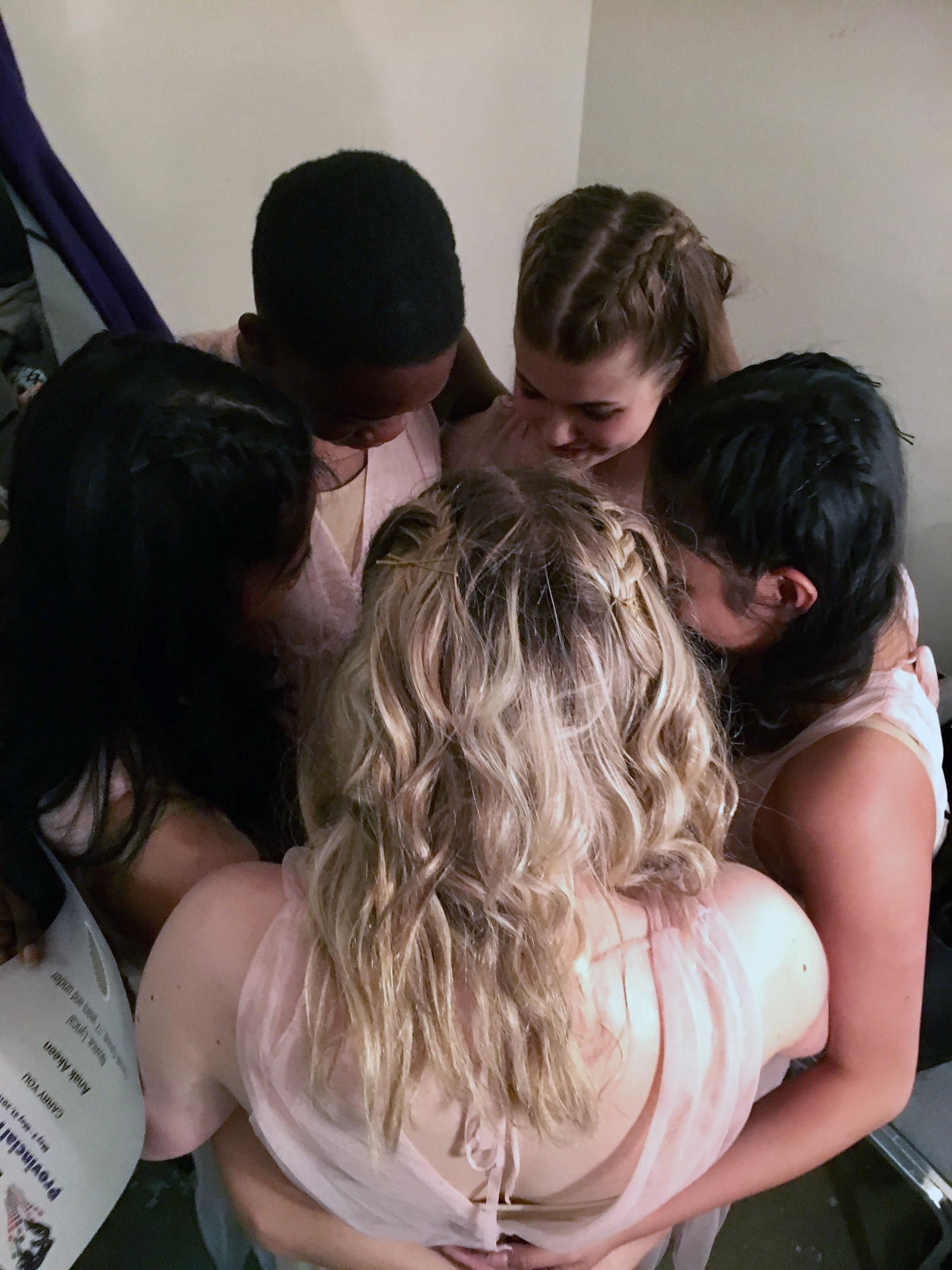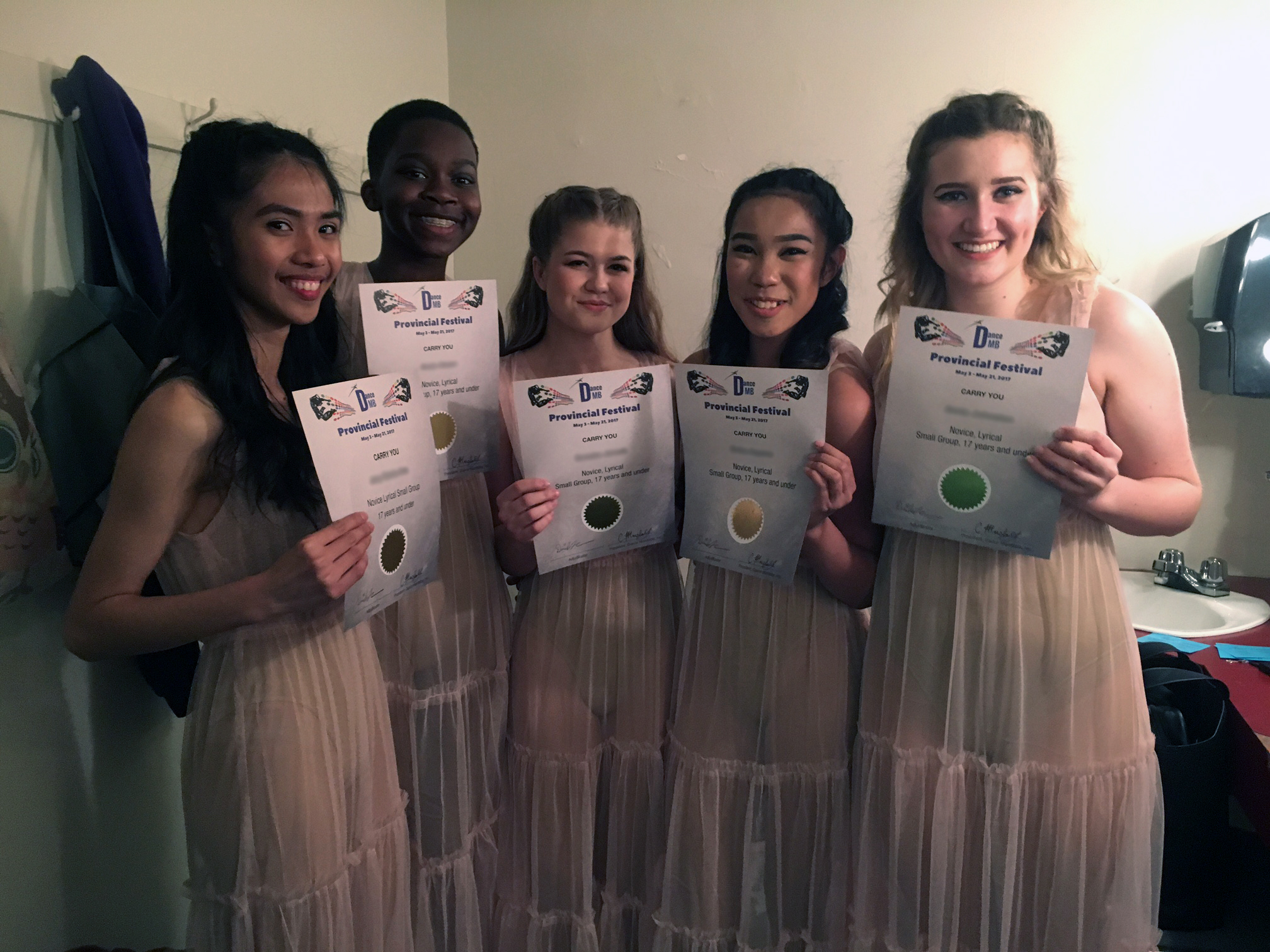 Congratulations to all the dancers who participated in the Festival this year and a standing ovation to the Ladies Small Group whose final Festival Performance was the perfect way to wrap up their 3 years dancing together.
​​​​Winter Concert 2016
​​