Graduation Information
October 30, 2023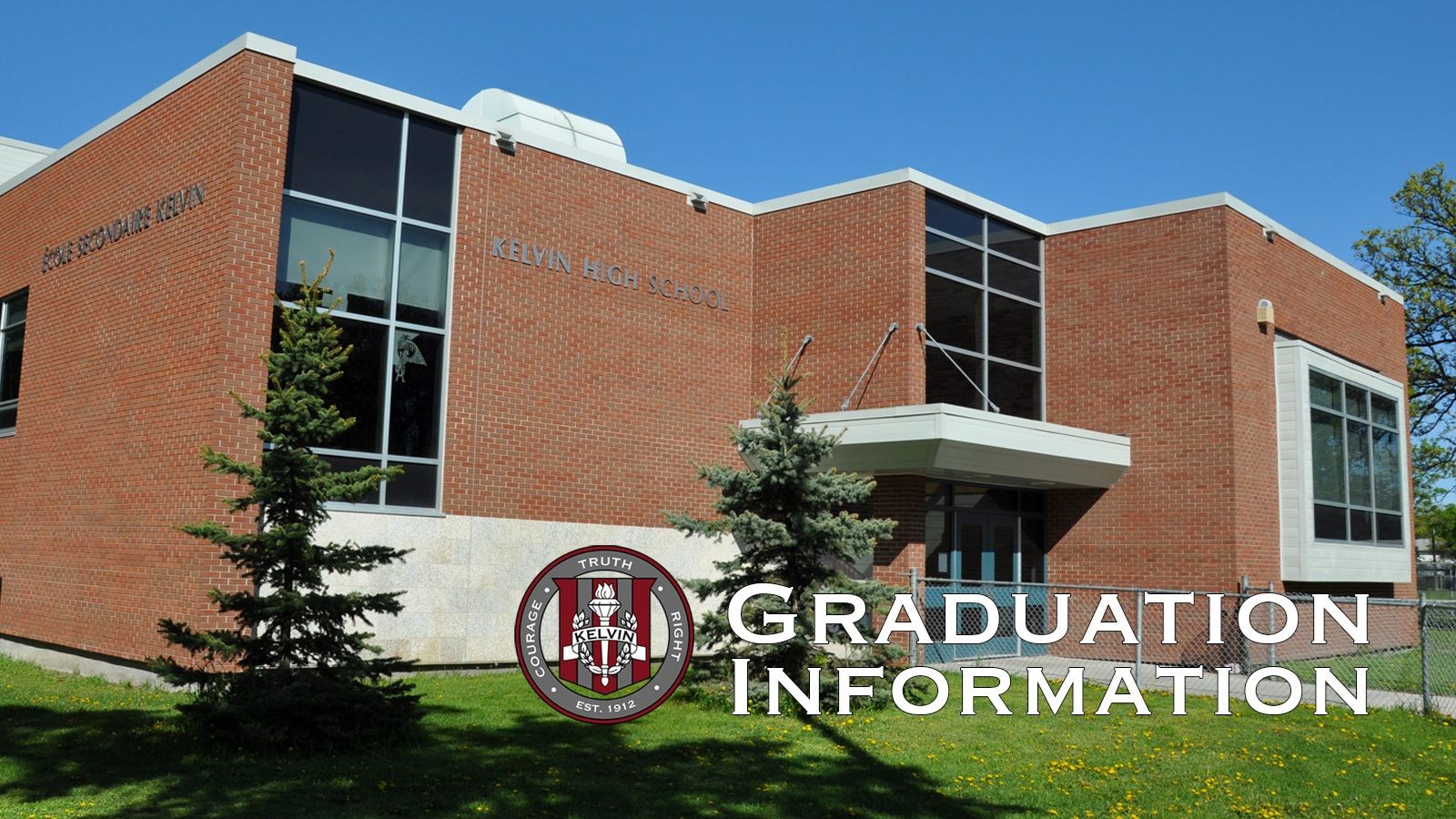 Safe Grad Planning
To All Grade 12 parents, guardians and students,
It is that time of year when preliminary planning for the 2024 June Safe Grad event begins. If you are interested in participating in any capacity in this year's Safe Grad, please fill out this Google form https://forms.gle/zc2qerz4eSjs58e8A or forward your name to Tiara Cruz (tcruz@wsd1.org).
Kelvin's Parent Safe Grad Committee's first official meeting is not until January where committees are created, and co-chairs are appointed. Everyone is welcome to attend and to learn more details about Safe Grad at the January meeting.
At this time, we are looking for 2-3 parents to represent Kelvin at the provincial Safe Grad Seminar. The seminar is free of cost, it is held on Saturday, November 18 from 9:00 am to 12:30 pm at the Victoria Inn. Please see the attachment for more details. Safe Grad Seminar If you are able to attend, please email Ms. Cruz.
Important Grad Dates
Graduation Rehearsal
When: Friday June 21st, 2024 @ 11:00 am
Attendance is mandatory for all graduates
Rehearsal runs for approximately 1 hour
Where: Calvary Temple, 440 Hargrave Street
Graduation Ceremony
When: Wednesday June 26th, 2024 @ 10:00 a.m
Graduates should arrive between 9:00 and 9:30
Smudging will be offered at 9:15
Ceremony runs for approximately 3 hours
Where: Calvary Temple, 440 Hargrave Street