Parent Handbook, School Hours and More
September 5, 2023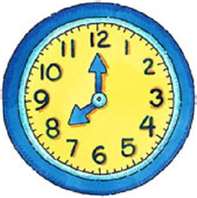 School Days Hours
The school day begins at 9:00 a.m. with the reading of our 'Land Statement' which honours Treaty Land and then the playing of our National Anthem, O Canada.
Students should be in their classrooms at this time.
8:45 Teachers meet students outside at their classroom lines.
9:00 School begins.
10:15-10:30 Primary Recess
10:30-10:45 Intermediate Recess
11:30 Room 1 (N/K) classes dismiss.
12:00 Grade 1-6 classes dismiss.
12:00-1:00 Lunch Hour
1:00 Students enter from designated pylons and doors with teacher, P.M. classes begin.
2:15 - 2:30 Primary Recess
2:30-2:45 Intermediate Recess
3:30 Dismissal for all students.
Arrival at School
Adult supervision begins at 8:45 a.m. and patrols go on post at 8:40 a.m.
Please help us to keep your children safe by having them come to school at their designated time.
Attendance is taken after opening exercises. Your child will be marked late after this time.
Call Back Program
To ensure the safety of our elementary students we have an automated call back system in place for our students called SAFE ARRIVAL. When your child is away from school we ask that you phone the following number 1-855-278-4513 BEFORE 9:00 AM. to let us know. It is very important to call this number prior to school start. Otherwise you will receive a phone call from the system. You can also download the SAFE ARRIVAL app for your phone or for your computer. Please make sure the school has your current phone number that you can be reached at.
Permission to Leave School Grounds
Children are not permitted to leave the school grounds during school hours unless there is a written request or phone call from parents. This includes the noon hour for those who are in the lunch program.
Dismissal
When children are dismissed at the end of the day we remind them that they must go straight home first.
Note: Parents picking up children early ( i.e. for appointments or other reasons, please report to the office. Your child will be called to meet you)

For more information, you can look at our Parent Handbook. Parent Handbook 2023-24.pub (1).pdf
For more information regarding weather related bus and school cancelation policies please go to: WSD Weather