Lord Selkirk School Code of Conduct
July 25, 2022

LET'S BE:
SAFE
RESPECTFUL
COOPERATIVE
Lord Selkirk Elementary School is committed to providing a safe learning environment which fosters the academic, social, emotional and physical development of all. We help each individual to reach their potential.
Everyone in the Lord Selkirk School community is expected to follow the 3 B's.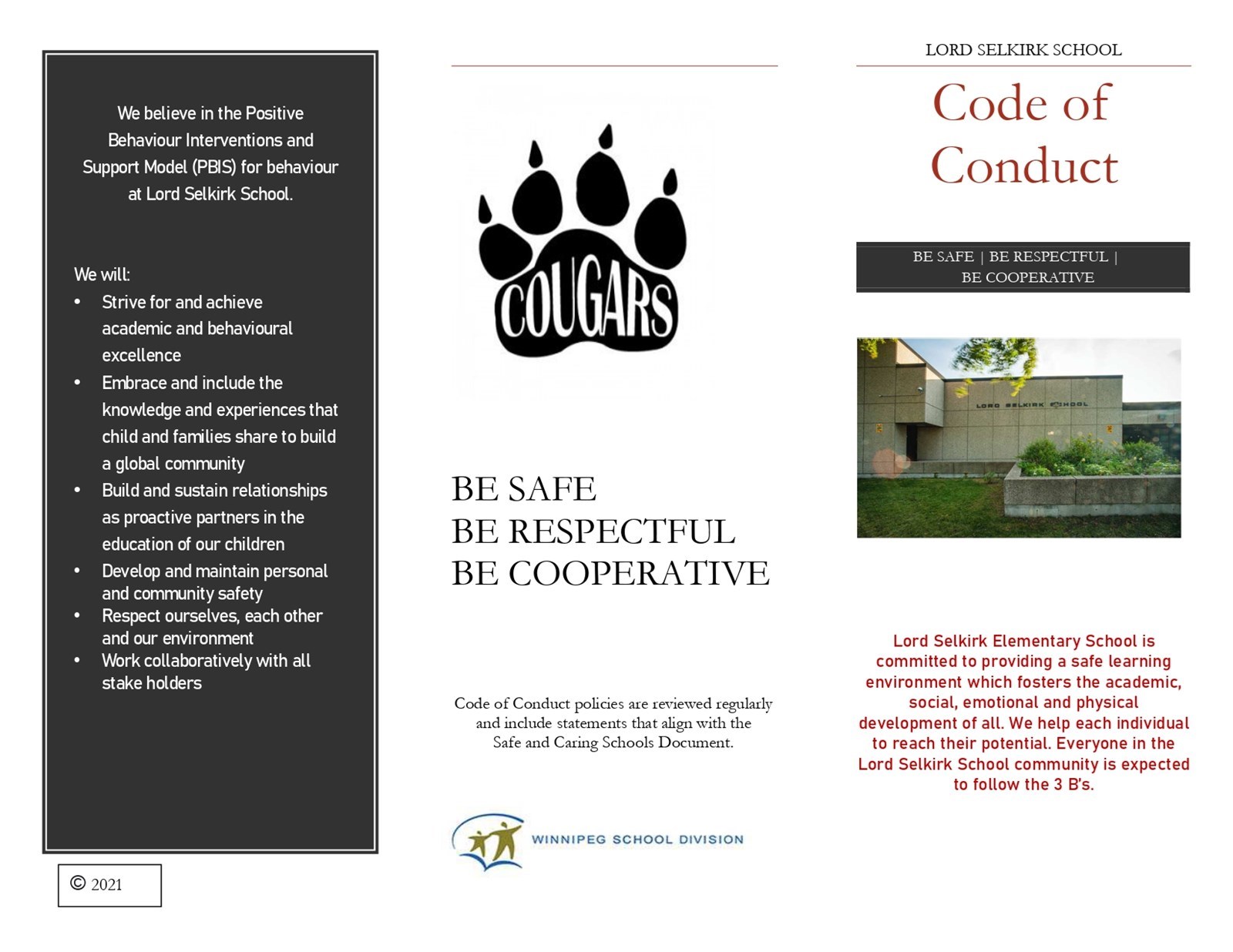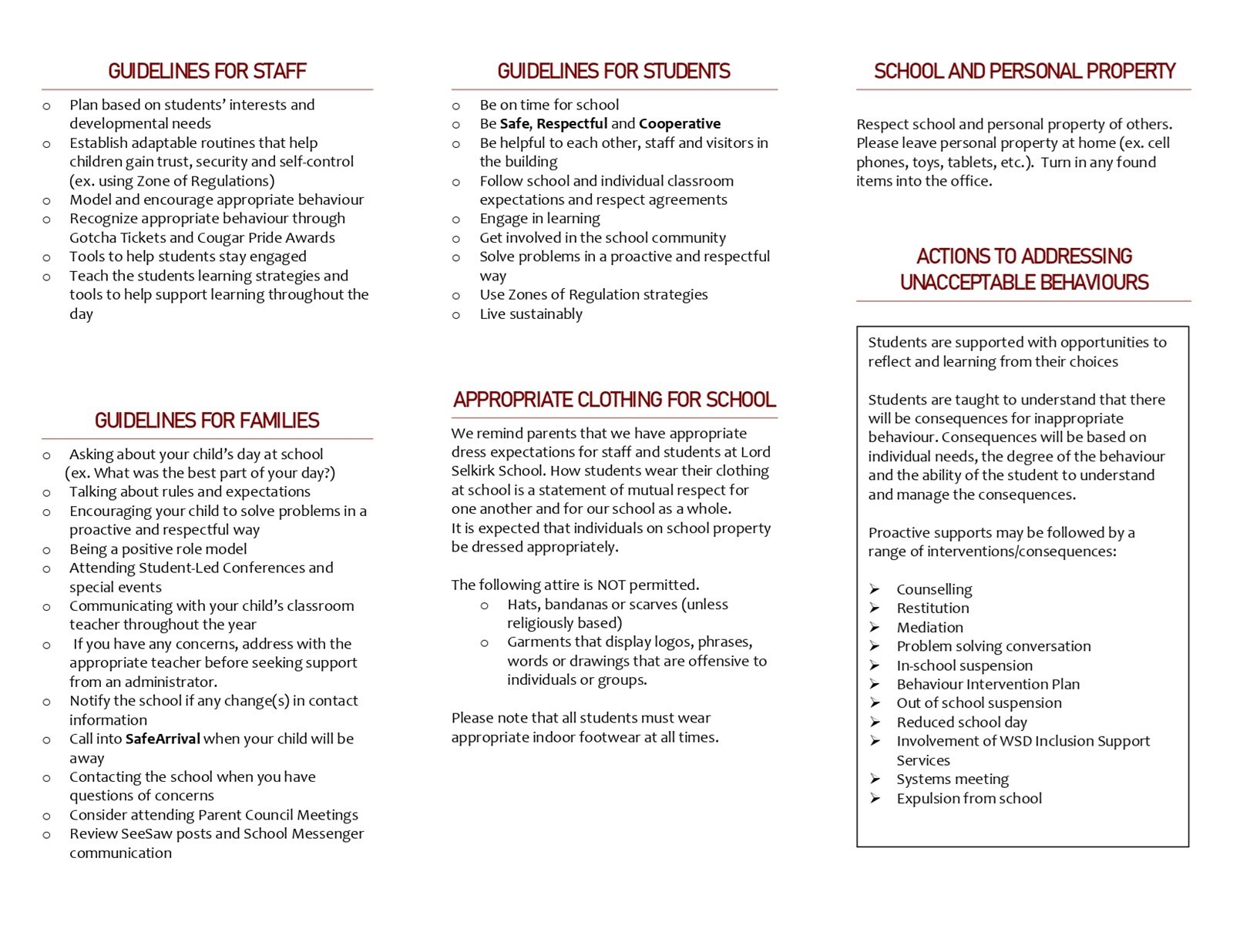 To give a deeper understanding of the impact of bullying, you can read the Bullying Prevention information and brochures.