Equity and Connectivity
February 9, 2022
In order that we may better support student learning at home, the Winnpeg School Division and École Sacré-Coeur will be lending student devices to families. The intent of the project is to provide access to online learning to all students. Teachers are utilizing many rich online learning experiences and while we continue to prepare home learning packages for families, this equity initiative will allow all students to connect with their teachers and peers on platforms such as Seesaw, Google Classroom, and Google Meet for video conferences and face to face learning.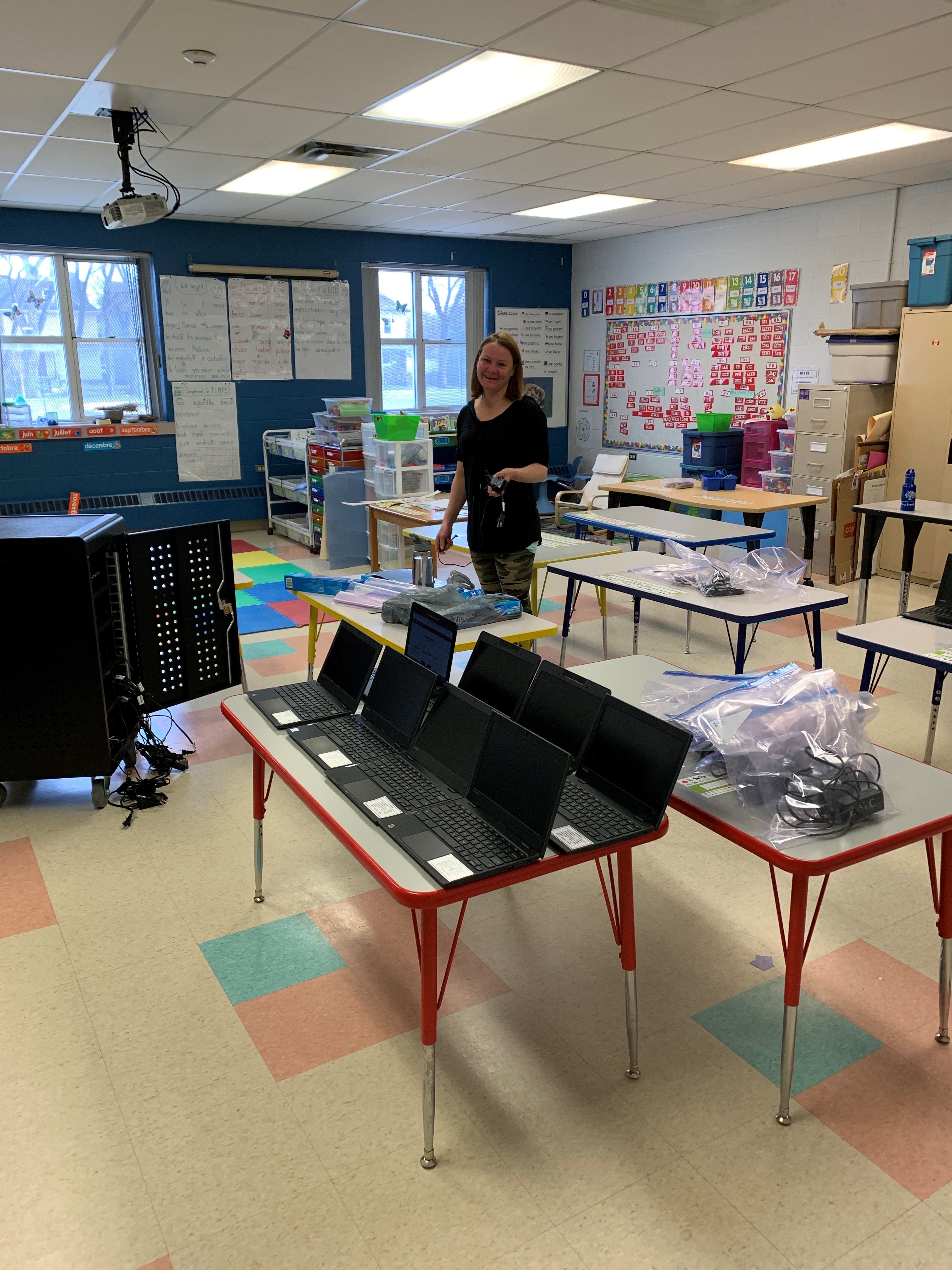 Educational assistant Holly Russell has prepared the devices by removing chargers from Chromebook carts and by labeling large Ziplock bags so that devices can easily be picked up by families.
During Phase One of the Equity and Connectivity plan, we will be lending approximately 60 school Chromebooks to families in need of a device for learning. GoGuardian software has been installed on all Chromebooks to track and block unsafe internet usage. Visit their site here: GoGuardian Website.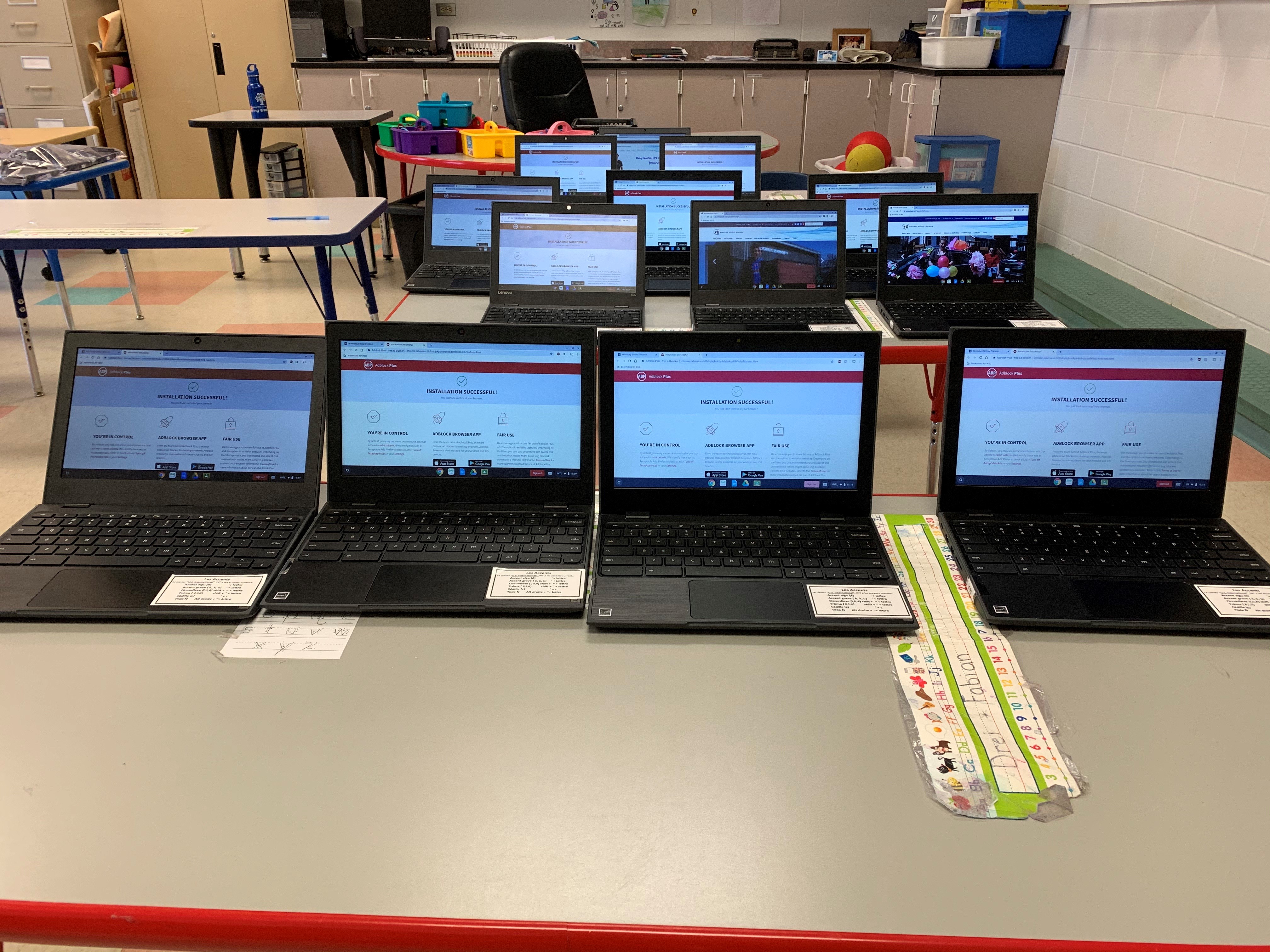 Phase Two will begin shortly and will provide families with iPad with cellular connectivity and data. This next initiative aims as providing access to families without Wifi in the home.
If you have any questions about the devices and whether you are on our list, please contact your child's teacher directly. We will be in touch shortly to schedule pick up of devices.
You can read the Student Device Loan Agreement here:

Student Device Loan Agreement Draft Final.pdf Essentially these devices are for educational use only by the borrowers and they are to be returned to École Sacré-Coeur during the week of June 22, 2020 and no later than June 26, 2020.