Baking and Pastry Arts
February 8, 2022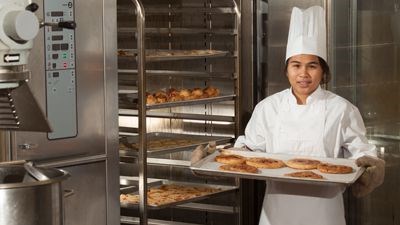 Baking & Pastry Arts is designed for students who are both curious and interested in baking and would like the opportunity to explore baking as a possible career in the hospitality or service industry. The students are taught in a professional setting that is set up to resemble a commercial bakery.
Areas of study include:
Introduction to Baking
Introduction to Cakes & Decorating
Desserts and Plating
Introduction to Bread Making
Quick Breads
Cookies
Specialty Pastries
Bakery Management
Hospitality Services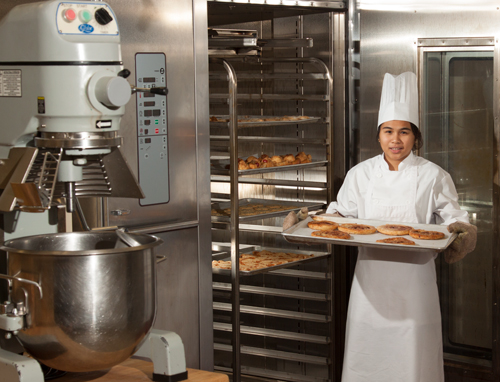 Grade 9 (.5 Credit) FOHR2S
This course is intended for students wishing to explore the Baking and Pastry Arts. The emphasis is on introductory, hands-on activities.
Grade 10 (1 Credit) PA324V2S
In the first year, students are introduced to the bakery with emphasis on hand tools, stationary equipment, recipe and ingredient knowledge. In addition, special focus is placed on Health and Safety regulations.
Grade 11 (4 Credits) PA000V30
The following topics will be covered: Sanitation and Safety, Baking Ingredients, Quickbreads, Cookies, Douhgnuts, Pastry Basics, Cake Mixing/Baking, Cake Assembly/Decorating, and Fruit Desserts.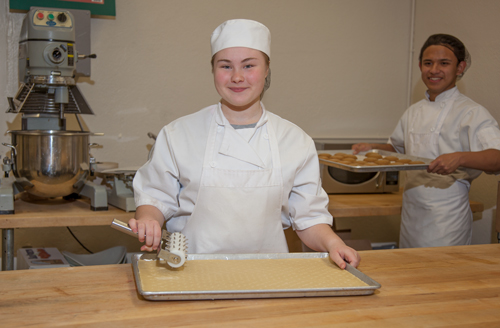 Grade 12 (4 Credits) PA000V40
The emphasis of the course is on the preparation of French Desserts and Pastries, Modern and Classic desserts including plating techniques. Also, advanced techniques on Artisan Bread Products, Chocolate and Sugar Decoration, Frozen Desserts and Elegant Cakes are discussed. Teamwork, time management and strong work ethic skills are practiced and evaluated to prepare students to enter the workforce.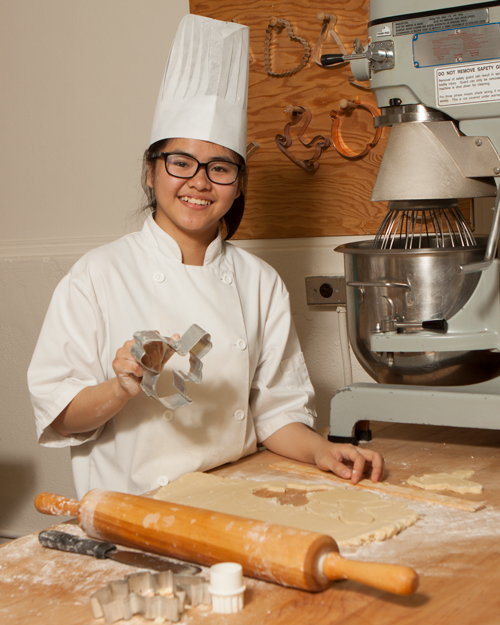 Baking Career Opportunities
Graduates from this program will have the required skills for employment in the following:
· In-Store Bakeries
· Large Commercial Bakeries
· Specialty Bakeries
· Hotel or Restaurant Dining Rooms
· Catering Companies
· Health Care Food Services
· Company Cafeterias
· Bakery Management
· Food and Equipment Sales