Our O Canada
December 22, 2022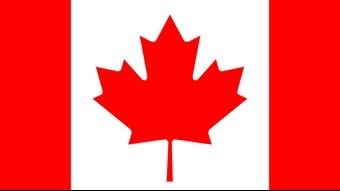 Out of respect for the Indigenous people of Manitoba, we at Tec-Voc High School and the Winnipeg School Division recognize the school we attend resides on Treaty 1 land known as First Nations Territory as well as the Homeland of the Metis Nation.
Hornet Music Studios has recorded a multilingual version of "O Canada" including Cree, English, French, Ojibway, Inuktitut, and Tagalog.
Music performed by Faith Bage and Mallory Richards, video by Tec Voc Broadcasting Department.
Any of the versions of "O Canada" are available for sharing and use by other schools and organizations with the permission of the Winnipeg School Division.

Demonstrations of appreciation for the creativity and talent of Tec-Voc music students can be made through donations to the Tec-Voc Music Program. Donations of $25.00 or more will be eligible for a tax receipt through the Tec-Voc Education and Scholarship Fund.
Downloadable audio version of "O Canada":
The following link will bring you to a folder where you can download the O Canada audio files and music score.
Download Multilingual Music Score of O Canada with Phonetic Translations:
Download: Music Score: (Click to download)
Download All English, All French, and "True North" version of O Canada:
Download: (Click to download)
For more information on Hornet Music Studios visit their website at https://www.hornetmusicstudios.com/
CBC Article - Tec Voc students shake up O Canada to reflect their values