Academics & Classes
April 9, 2021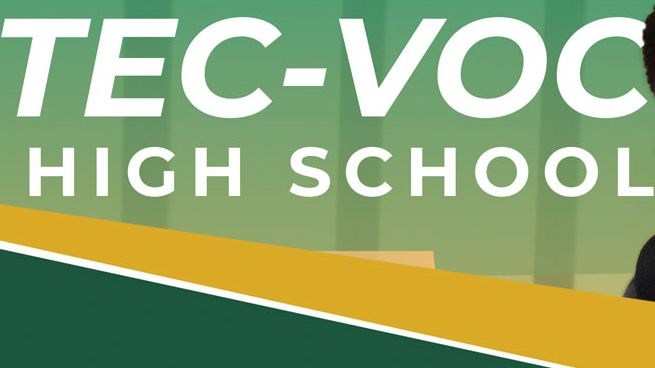 Tec-Voc is a Technical-Vocational Senior High School (Grades 9 – 12) which offers a range of unique, interesting and challenging programs and courses. At Tec-Voc, students can explore many interests and graduate with two diplomas.
WHAT IS UNIQUE ABOUT TEC-VOC?
Unlike many high schools in Winnipeg, Tec-Voc has a selection of 19 technical programs where students can acquire hands-on experience and develop essential skills in specific areas. Furthermore, students have the opportunity to work towards their level 1 apprenticeship in five programs (*).
Advertising – Graphic Design
Applied Commerce Education
* Automotive
Aviation and Aerospace
Baking and Pastry Arts
Broadcasting / Media Arts
* Carpentry
* Culinary Arts
Dental Assisting & Medical Preparation
Dental Technology

& Medical Preparation

Design Drafting
* Electrical
Electronics
Information Technology
Interactive Digital Media
* Innovative Manufacturing Technology
Professional Photography
Welding Technology
View more information about these programs here.
UNIVERSITY PREPARATION
Tec-Voc offers a university preparation course where students learn about the expectations and rigor of university life. In addition, the technical programs below provide opportunities for students when they enter various faculties at the university level.
Medical – Dental Technology and Dental Assisting prepares students interested in furthering themselves in the medical, dentistry, nursing, radiology, pharmacy, kinesiology, sciences and biochemistry professions.
Commerce – Applied Commerce Education prepares students interested in furthering themselves in the Faculty of Commerce
Architecture – Design Drafting prepares students interested in furthering themselves in the architecture and interior design professions.