Performing Arts
December 16, 2022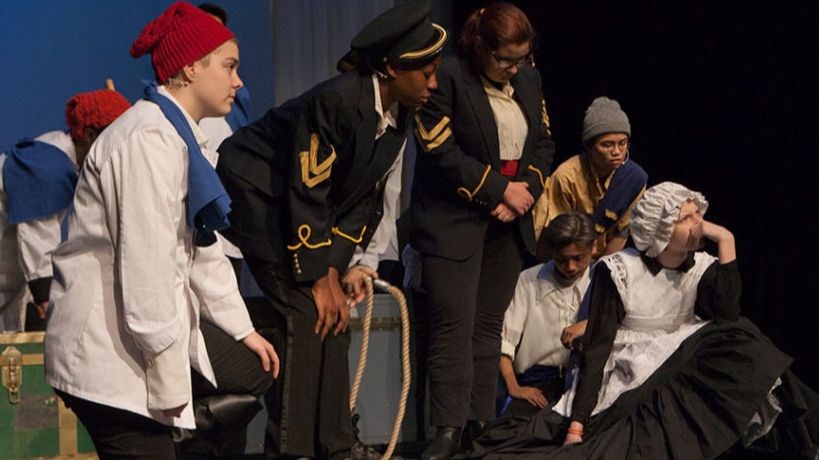 The Tec-Voc Performing Arts Department offers courses including Audio Recording, Concert Band, Concert Choir, Dance, Drama, Guitar, Jazz Band, Piano, and Vocal Jazz. The layout of the Performing Arts Department includes multiple rehearsal areas for instrumental and vocal ensembles, studios for dance and recording, as well as a 475-seat theatre. Activities include participation in music and dance festivals/concerts, rock shows, musical and dramatic productions.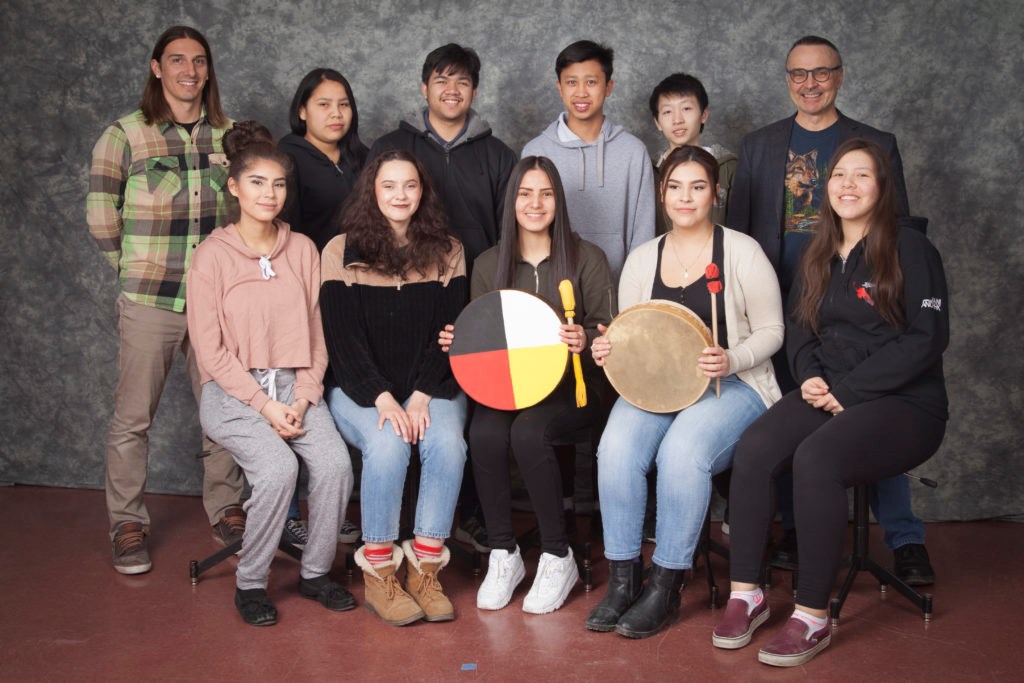 Sound Engineering SE165H1S (.5 Credit);
SE166V2S, SE168V3S, & SE171V4S (1 Credit)
An exploration of music technology using Apple computers equipped with software including Logic Pro X, Soundtrap, and Serato (DJ software). Students study music composition and learn to create their own music and beats for online streaming, video games, and animations. Students also learn how to become DJ's spinning their own music! This course is offered at Grade 10, 11, and 12, each for 1 credit.
Hornet Studios—MU1R2S/3S/4S (1 credit)
An introduction/exploration of cutting edge music technology combined with real time performance. This unique course uses Digital Audio Workstations to teach fundamental recording, audio mixing and performance skills. Students create/record/produce music exploring multiple genres including pop, rock, hip-hop, jazz, rap, etc. This course is offered at grade 10, 11 and 12 for three potential credits.
Guitar MGUH1S (1/2 Credit);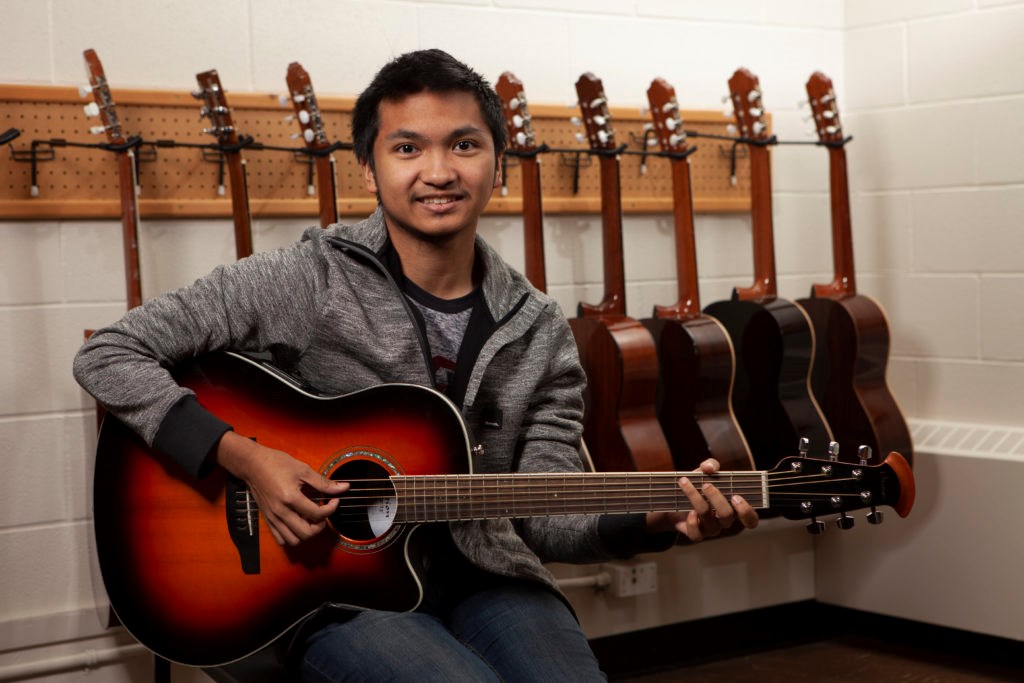 MGUR2S, MGUR3S & MGUR4S (1 Credit)
Students are given group instruction in a variety of genres including rock, blues, classical, and metal. Students participate in music festivals and also form rock bands, that perform in shows throughout the year. No previous experience required. This course is offered at Grade 9, 10, 11, and 12.
Piano/Keyboard (1 Credit) MPIR2S, MPIR3S, & MPIR4S
An introduction to piano skills through group and individualized instruction. Students progress at their own speed, with exposure to different playing styles and repertoire. Emphasis is on music theory, sight-reading, performance, and accompaniment skills. No previous piano experience required.
Concert Choir (1 Credit) MCCR1S, MCCR2S, MCCR3S, & MCCR4S
This full-year course provides an opportunity for all students to learn various music styles while working on vocal technique. This group participates in school performances throughout the school year, as well as festivals and workshops in and around the Winnipeg area. This course is beneficial for those who have very little singing experience and want to develop their vocal skills further, in addition to those who have been singing for some time and are looking for a challenge.
Vocal Jazz (1 Credit) MVJR2S, MVJR3S, & MVJR4S
This full-year course focuses on elements of vocal jazz such as solo singing, scatting, rhythm proficiency and mic technique. Music styles explored include Swing, Blues, Latin, Funk, R&B and Pop, with the opportunity for group arranging. Opportunities for performances happen within the school in addition to festivals, workshops and special performances throughout the city and surrounding areas.
Co-requisite: Students must also be enrolled in Concert Choir 2S, 3S, or 4S.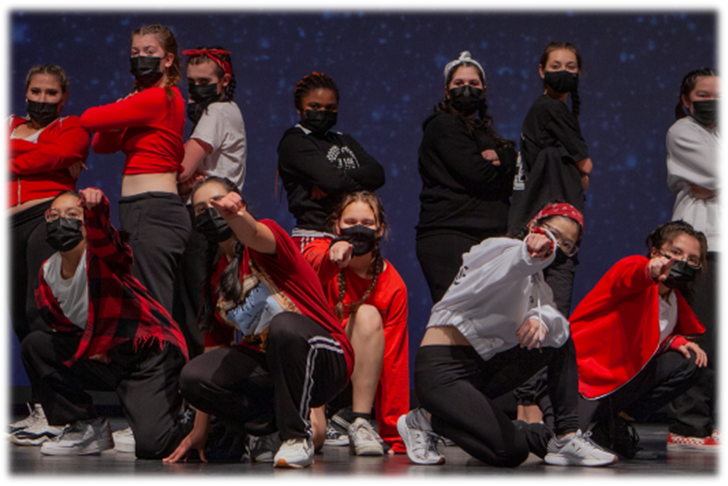 Dance (.5 credit) DNHB1S (1 Credit) DANR2S, DANR3S & DANR4S
A course which introduces a variety of styles including jazz, hip-hop, ballet, tap, ballroom, and musical theatre. The course is offered for beginning through advanced levels. Performance is an essential element of the program.
Dance Tec Company–DTC (2 Credits) DJDR1S, DJDR2S, DJDR3S, DJDR4S & DN1R1S, DN1R2S, DN1R3S, DN1R4S
A performance based full-year course providing numerous opportunities for the group to perform and represent the school. A variety of dance styles will be studied. Open auditions will be held at the beginning and end of the school year. Students will be selected to participate in these courses.
Drama DAHB1S (.5 Credit);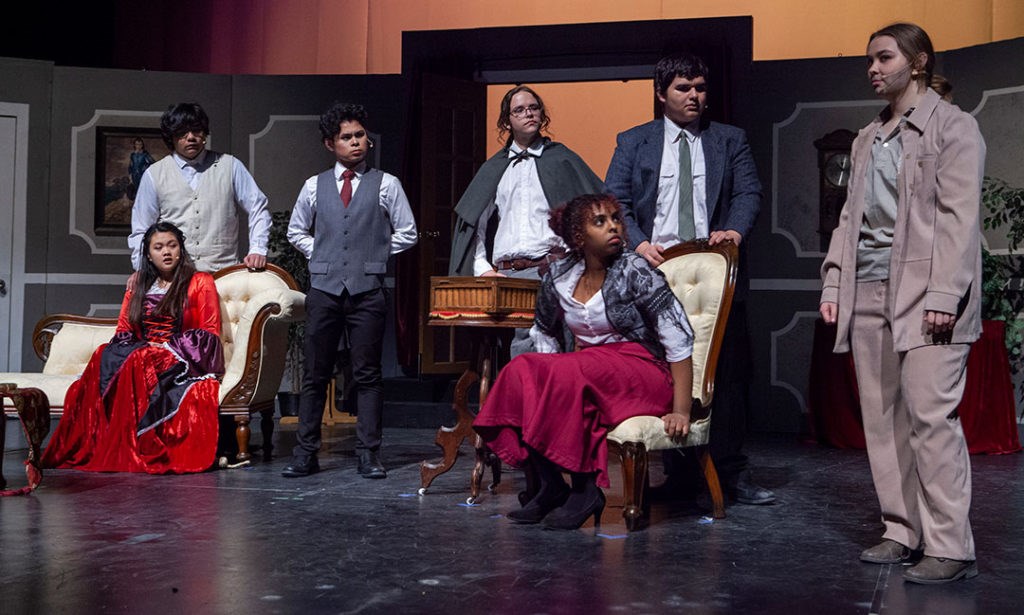 DAMR2S, DAMR3S & DAMR4S (1 Credit)
This course offers an exploration of Drama skills and genres. Beginning with basics such as Voice and Diction, Movement and Improvisation, we then move forward into Scene Analysis and Script Writing. Each year we will also look at several different theatrical styles, ranging from Ancient Greek and Roman Theatre to Musical Theatre and Screen Acting. Students will develop confidence and poise while gaining invaluable skills.
Musical Theatre (1 Credit each) DTHR11S, DTHR12S, DTHR13S & DTHR14S
The musical theatre course is a full credit course that is earned by students' participation in the school musical or dramatic production. Depending on the show selected for the year, students will develop skills in acting, singing, dancing, movement and technical theatre. Students must audition for the show to be accepted into the course as a cast member. Students that are not in the cast have the opportunity to earn the same credit in supporting the show with set design building/painting, prop management/creation, costuming/hair and makeup and house management. This program runs outside of the regular timetable.