Welding Technology
February 8, 2022
Do you want to make $50,000 to $100,000 a year? If you have been watching the news or reading the newspapers lately, you have almost definitely heard about the shortage of skilled welders in Canada and abroad. The manufacturing and aerospace industry is flourishing in Manitoba. Tec-Voc offers a welding program that will give students a wide variety of welding and fabrication experience. By exploring the many different and exciting aspects of the welding trade. The program is currently applying for Level 1 accreditation.
Areas of study include: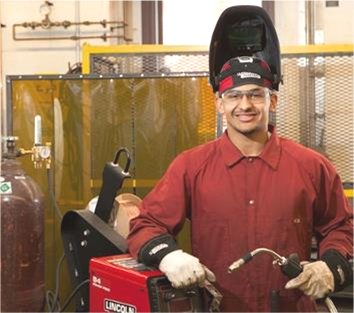 Grade 9 (.5 Credit) MEHR2G
This course is intended for students wishing to explore Welding Technology, with an emphasis on hands-on introductory welding activities. Students will spend most of their time in the shop working with and creating projects out of metal using a variety of equipment and tools.
Grade 10 (1 Credit) WT377V1S
· Introduction to Oxy Acetylene Welding
· Introduction to MIG Welding
· Introduction to Arc Welding
Grade 11 (4 Credits) WT000V30
· Positional MIG Welding
· Positional ARC Welding
· Introduction to TIG Welding
Grade 12 (4 Credits) WT000V40
· Advanced MIG Welding
· Advanced ARC Welding
· Work Experience
· Opportunity to obtain C.W.B Welding Certification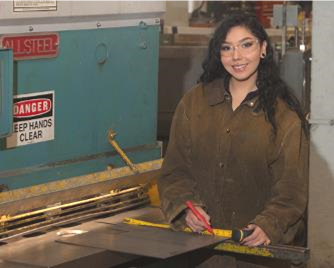 Welding Technology Employment Opportunities:
Graduates from this program will have the required skills for employment in the following:
· Aircraft Industry
· Construction
· Farm Machinery Manufacturing
· Maintenance Welding
· Metal Fabrication
· Pressure Welding
· Welding Inspectors
· Welding Instructors
· Welding Supplies Salesperson