Broadcasting Media Arts
February 8, 2022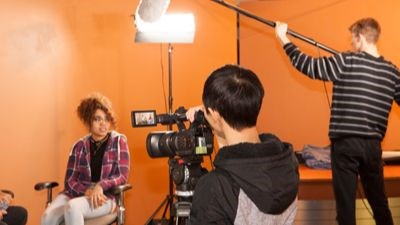 This is a course for those with an interest in the production of various electronic media. From the small screen to the big screen, from the air waves to WIFI, Tec-Voc's Broadcasting/Media Arts program will utilize cutting edge equipment so you can produce your vision. The broadcasting and film industry need people with teamwork skills, positive attitude, and a strong ability to communicate.
Visit Broadcasting Media Arts Youtube Channel
The course will train you in: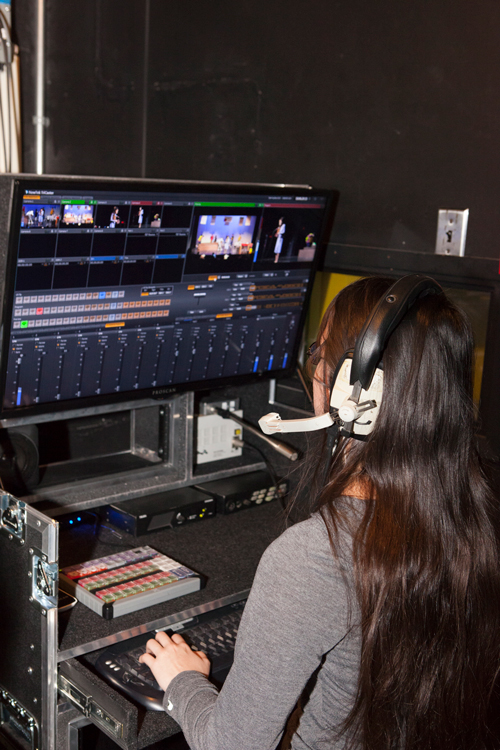 · Audio Production
· Video Production
· Film Production
· Directing
· Graphics
· Lighting
· Live Event Production
· Editing
· Studio Production
· Video Camera Operation
Grade 9 (.5 Credits) BMVH1S
This course is designed for students to explore the Broadcast Media Industry. Students will develop the skills necessary to produce audio and video projects. They will be introduced to the basic principles and concepts involved in creating audio visual content for conventional broadcasting.

Grade 10 (1 Credits) BM114V1S
First year introduces students to the tasks and equipment used in television, film and audio production by assisting in a variety of projects from concept to production.
Grade 11 (4 Credits) BM000V30
Students will enhance their skills with the introduction of lighting, audio recording, and advanced editing. Students will produce documentaries, television commercials, music videos and participate in live sports/concert multi-camera productions.
Grade 12 (4 Credits) BM000V40
The final year focuses on developing advanced video and film making techniques. Students produce an assortment of television and film projects with the emphasis on quality and professionalism for "in-house" and "on-air" productions.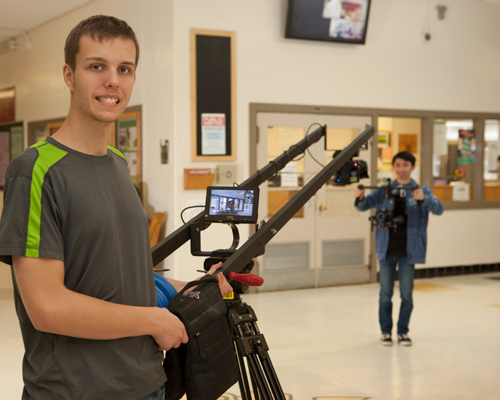 Broadcasting Opportunities
Graduates from this program will have the required skills for employment in the following:
· Audio/Visual Company
· Communications Departments
· Corporate Video Production Departments
· Educational Production Facilities
· Lighting Companies
· New Media & Web Design Companies
· Television Stations
· Video Production (industrial, Government, and religious)
· Audio and Video Rental Companies
· Audio Sales
· Teaching
· Video Sales
Students' projects are shared on Tec-Voc's school website at www.tecvoc.ca. Student work has aired on television and radio stations around Winnipeg. With this training and the required academics, students can enhance their skills at community college or university.