Professional Photography
February 28, 2022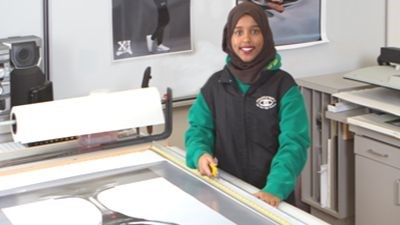 In the Professional Photography program, we encourage active learning. Through classroom discussions, projects, guest lecturers and field experiences, students are trained in the creative, technical and business aspects of professional photography. Students use the latest in professional DSLR cameras and Adobe Creative Cloud apps (Photoshop, Lightroom and Bridge on Apple computers) - the same equipment, computers and software that professional photographers are using today. We also offer a 10 month full-time post-high accelerated course.
Areas of study include:
· The history of photography
· DSLR Camera operation
· Composition
· Lighting
· Image editing, retouching and manipulation
· Printing
· Print mounting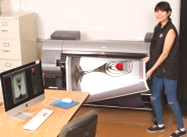 Course Listing
Grade 9 (.5 Credits) DIHR1G
This course is designed for students to explore Photography. Students will learn the basic functions of a camera as well as the introductory skills in photographic editing. They will be introduced to the history of photography and its theoretical principles. These young photographers will learn to master their available light!
Grade 10 (1 Credits) PH156V1S
Grade 10 introduces students to many basic photographic technical skills and processes. They will learn how to operate DSLR cameras, lenses and lighting equipment. Basic composition and lighting techniques are emphasized via tabletop photography and portraiture assignments. Students are introduced to Adobe Photoshop techniques to prepare their images for digital printing.
Grade 11 (4 Credits) PH000V30
This course introduces students to many intermediate photographic technical skills and processes through practical demonstrations, theory, and active learning. They are supplied with professional digital camera equipment and lenses. The emphasis is on intermediate studio lighting techniques as well as available light. Students will continue to hone their Photoshop skills through series of challenging image manipulation assignments.
Grade 12 (4 Credits) PH000V40
In the final year, students continue to refine their skills. They are shown advanced techniques in camera operation, lighting and Photoshop. Through our partnerships with MC College, The Salon Professional Academy of Winnipeg and others, students are given the opportunity to do multiple fashion shoots. Students at this level will produce a portfolio that showcases their best work. Some students spend their final term in a work experience position suited to their specific photography interests. Students will also create a personal brand for their photography business, including a portfolio, marketing materials, business cards and a social media identity.