Electronics
February 8, 2022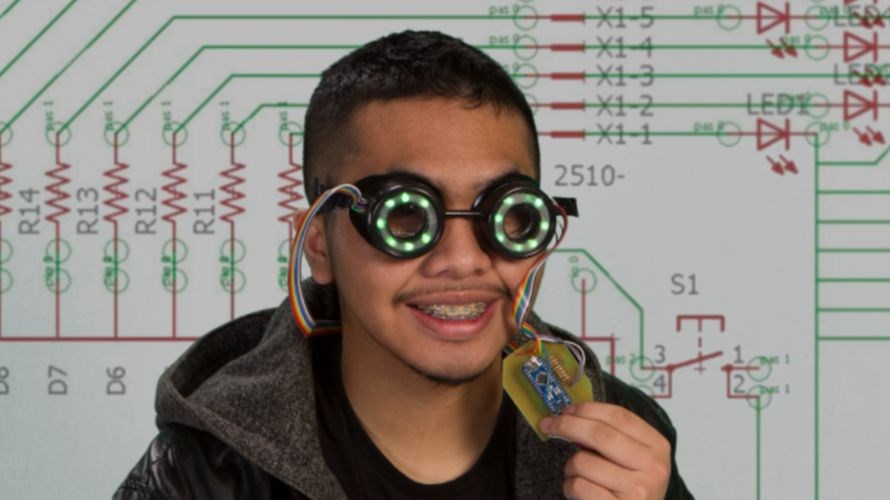 The Electronics program is a project based learning environment where students have the opportunity to work with cutting edge tools and technologies as it relates to automation and electronics.
Learn about the fascinating world of electronics by: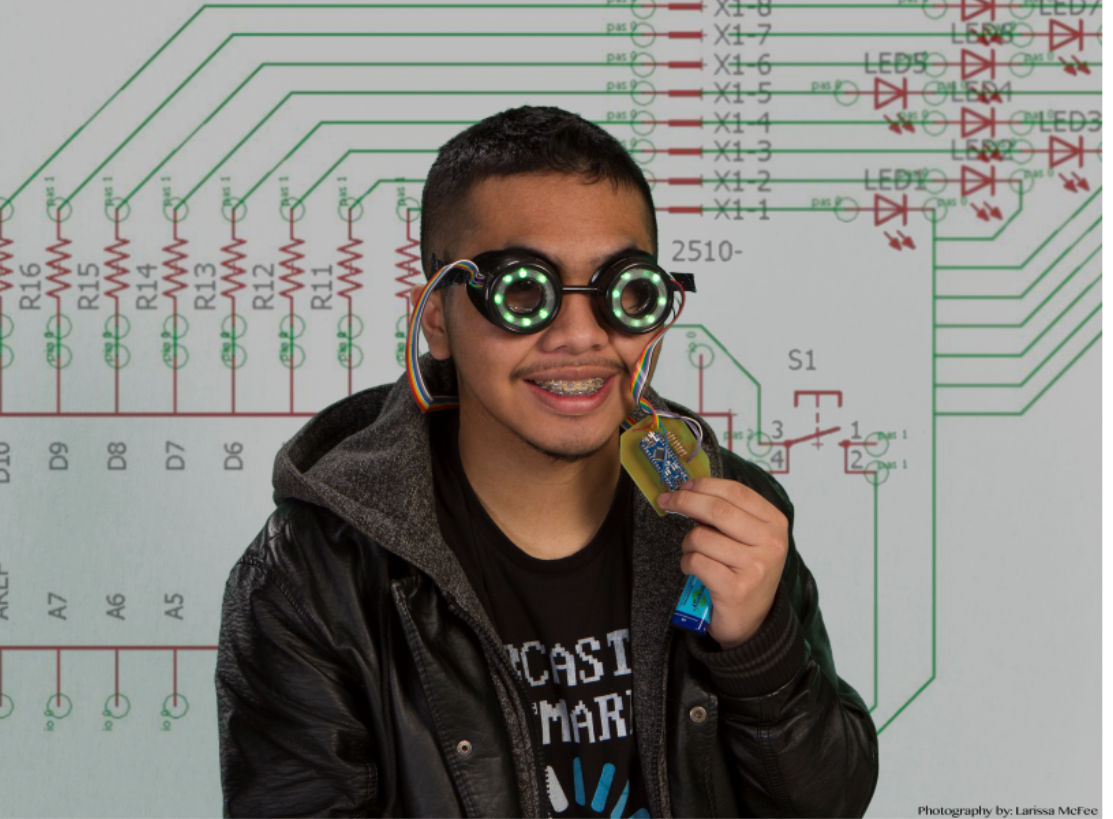 · Designing and fabricating printed circuit boards PCBs
· Programming micro-controllers (Arduino and Raspberry Pi)
· Enhancing your creations with 3D printed parts and enclosures
· Solving electrical problems and repairing electronics
· Drawing in 3D with computer aided design (CAD)
· Controlling electronics with your smart phone or tablet
· Building robots and other exciting electronics projects

Gr. 9 ELHR1G (.5 Credit) and Gr. 10 ET037V1S (1 Credit) - Electronics Courses
Students will make interesting electronics projects while learning the basics of electricity. They will understand what steps are necessary to finish an electronic project. Topics will include prototyping circuits, drawing schematics, board design, programming, and 3D drawing.

Gr. 11 ET000V30 (4 Credits) and Gr. 12 ET000V40 (4 Credits) - Electronics Courses
Expand on the electrical theory learned in Gr. 9 and Gr. 10. and learn aspects of electronics that are current to what is happening in the electronics industry and home and personal electronics. The course is interest driven and will be adapted to the skills, abilities and the direction that the student is curious about. Topics will include AC and DC fundamentals, Semiconductor, Power Devices, Serial and Parallel Circuits, Digital Devices and Basic Logic, Microprocessors and Applications, and Advanced Digital Systems.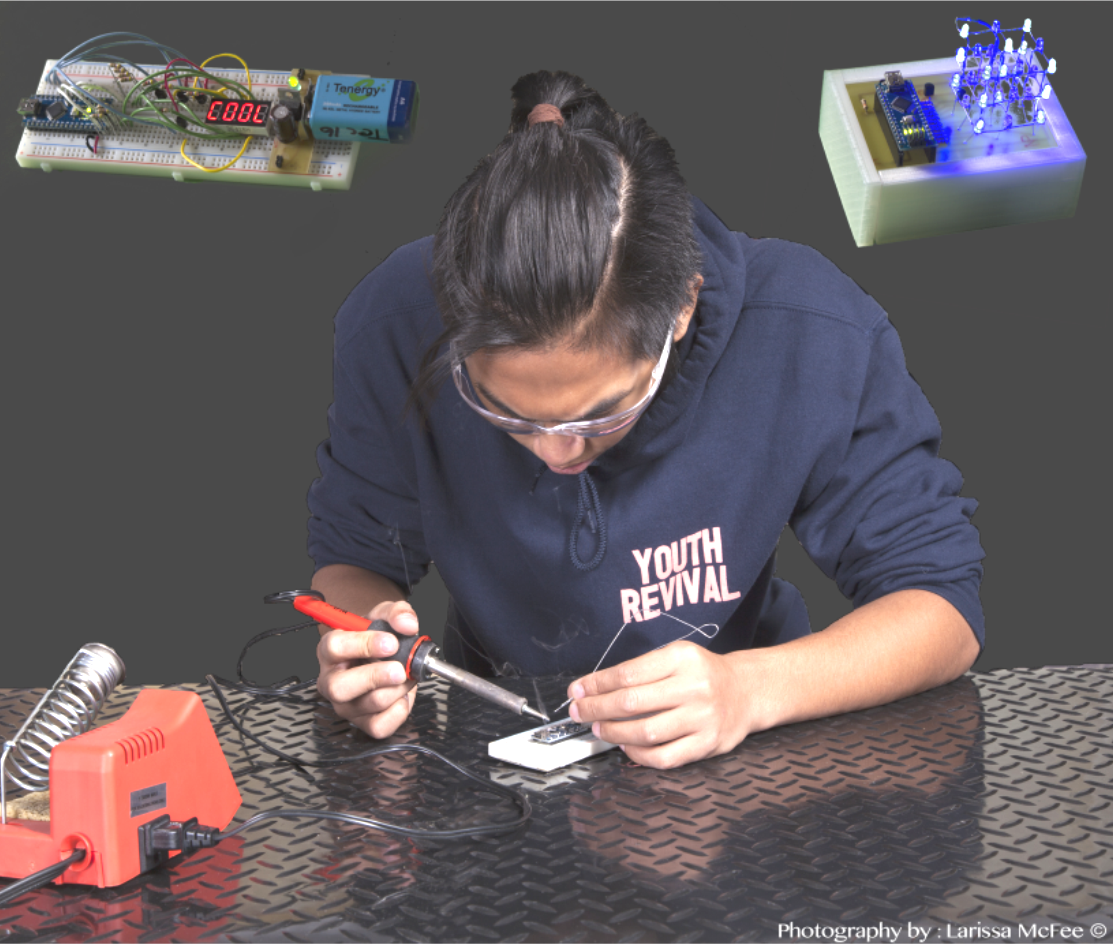 Electronic Career Opportunities:
Graduates from this program will have the required skills for employment in the following:
· Small Wind and Pv Solar Systems
· Alarms, Residential or Commercial
· Telecommunications Companies
· Automobile Electronics and Systems
· Electrical Areas
· Aerospace and Avionics Areas
· Industrial Electronics
· Robotics Systems
· Medical Systems
· Province of Manitoba
· RCMP
· Manitoba Hydro
· Medical Equipment Sales
· Federal Government
· Colleges
· The City of Winnipeg
· Universities
· Railway Companies
· Hospitals
Post High Electronics Program ET000V30/40
This 10 month course is open to students between the ages of 18 and 21 who are seeking to enter colleges or universities. Students must be interested in electronics and be a high school graduate.