Dental Assisting & Medical Preparation
February 8, 2022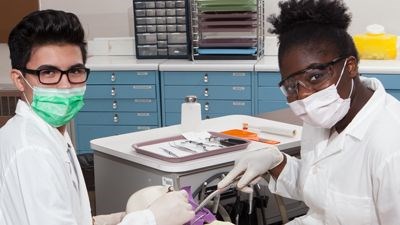 This two year course offers students an opportunity to obtain the theoretical and clinical experience for employment in the Dental Assisting profession and the Medical Terminology that is needed to crossover into the Medical and Healthcare fields. The program consists of eight credits at the
Grade 11 and 12 level.
Upon completion of the program at Tec Voc High School, dental assisting students will continue their studies at Red River College for one year. Note: Students must register at RRC and are required to pay a tuition fee.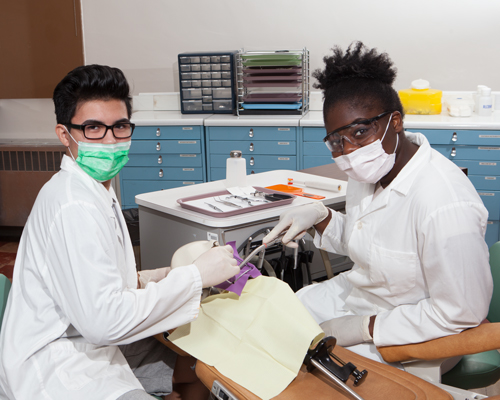 Areas of study include:
· Dental Anatomy
· Dental Practice Management
· Four-Handed Dentistry
· Interpersonal Relations
· Intra-Oral Skills
· Introduction to Dental Computer program
· Job Search
· Laboratory
· Life Sciences
· Nutrition
· Professional Development
· WHMIS
Dental Assisting Opportunities
Graduates from this program will have the required skills for employment in the following:
· Dental Offices
· Hospitals
· Community Dental Clinics
· Educational Facilities
· Government Public Health Programs
Opportunities in other related areas include:
· Dental Office Manager
· Dental Receptionist
· Sales
· Insurance Companies
Grade 11 (4 Credits) DEAV30
In the first year, students are introduced to the dental assisting profession. Communication skills and management of a dental office are taught. Basic human anatomy (emphasizing head and neck), dental anatomy, four handed dentistry, uses of dental materials and basic lab procedures and skills are also taught.
Grade 12 (4 Credits) DEAV40
In the second year ,the students will continue with advanced lab skills, dental procedures, dental specialty techniques that include oral surgery, root canal treatment and orthodontics. In practice management, the students will learn how to process dental insurance forms and billing, basic reception skills as well as become proficient with computerized dental office systems.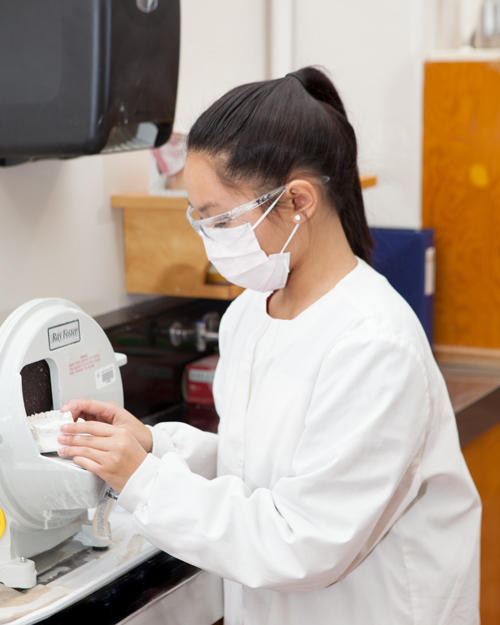 Admission Requirements
Grade 11 students must complete all grade 10 requirements before entrance into the grade 11/12 program.
Prior to starting at RRC, all students must submit an entrance application and an immunization record indicating up to date vaccinations including Hepatitis B.
Post high students must have a grade 12 English, Math and Science (Biology 40S is recommended).