Human Ecology
February 8, 2022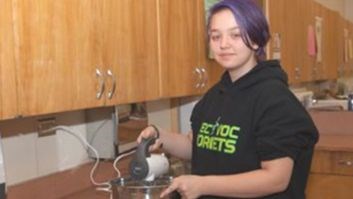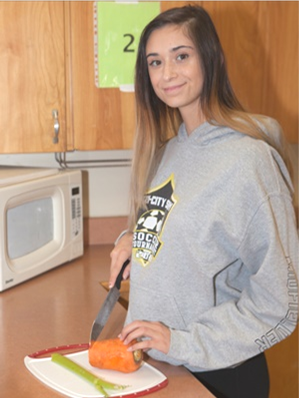 Gr. 9 – 12 Foods and Nutrition FOHR1S (.5 credit)
FNUR2S, FNUR3S, FNUR4S (1 Credit)
Students will study a variety of topics related to Foods and Nutrition including the exploration of trends in disordered eating, the identification and prevention of foodborne illness and the deconstruction of the psychology behind the design of grocery stores. During lab times, students will hone their cooking skills by working cooperatively to create healthy and nutritious dishes. On successful completion of the course, students will be armed with practical cooking skills and a complete understanding of safe practices in the kitchen.
Family Studies Gr. 10 (1 Credit) FSTR2S
This course focuses on the skills and knowledge parents and caregivers need with an emphasis on maternal health, pregnancy, birth and the early years of human development. Students will learn about the developmental needs, effective care and guidance of young children. The course includes written as well as hands on work.
Family Studies Gr. 12 (1 Credit) FSTR4S
This course focuses on the transition from adolescence to adulthood with the ability to examine and practice skills that help develop healthy interpersonal relationships. These skills and knowledge will help students to make informed and responsible life management choices now and in the future. This course includes hands on and written work.