WSD International Students visit the Canadian Museum for Human Rights
August 9, 2023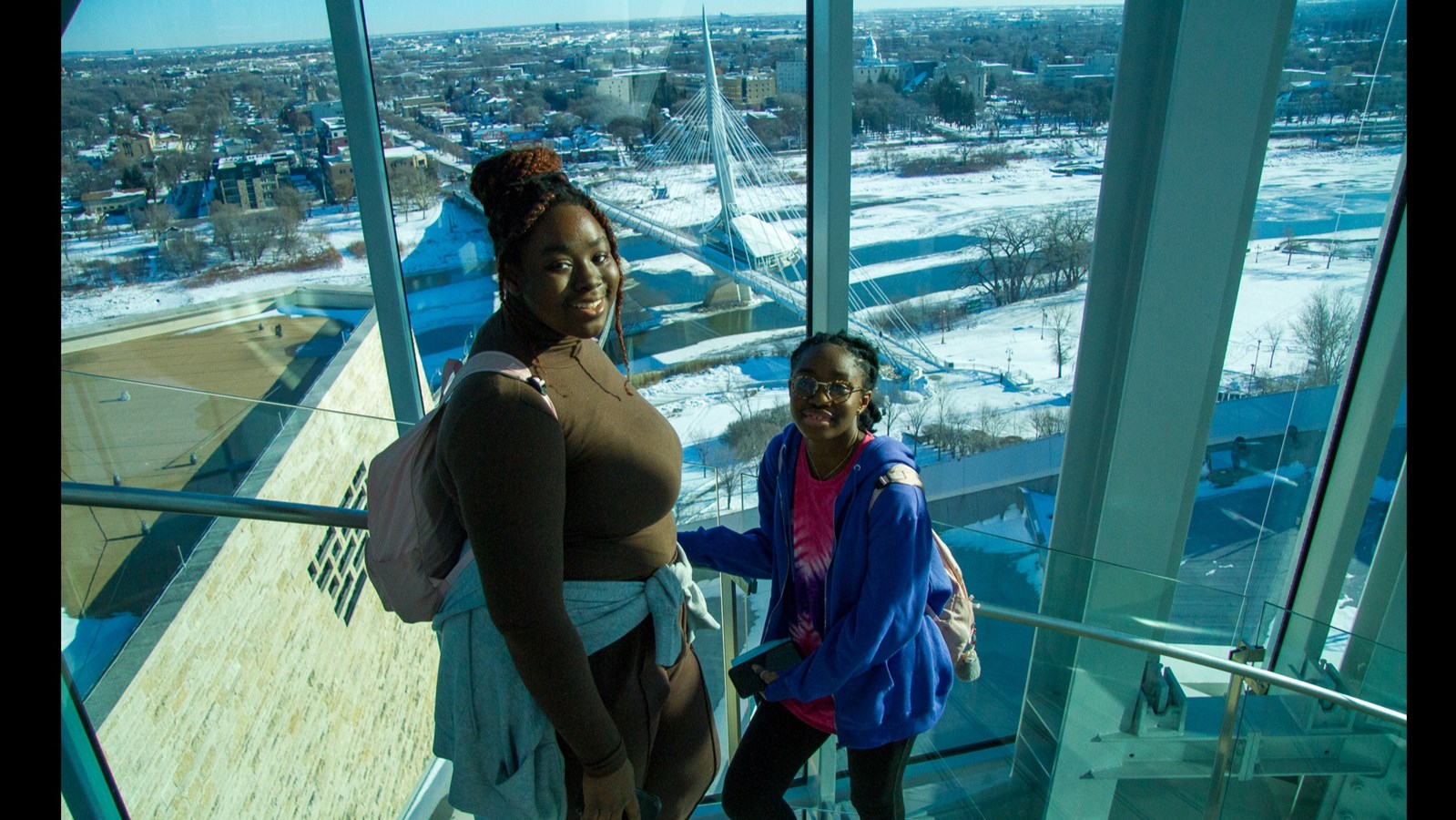 WSD International students from seven different high schools recently took part in an engaging field trip to the Canadian Museum for Human Rights. Approximately 70 students participated in the Nov. 25 field trip.
The students explored the museum and exhibits through a self-guided tour and a program-developed scavenger hunt.
"The Canadian Museum for Human Rights is an iconic landmark and a must-see, must-visit experience; we want to show our international students the best of Winnipeg. These are experiences and memories that they will cherish forever," said Debra Parker, WSD International Program Director.
"We have many new students from the same country of origin who speak the same language in different high schools. So, this is also an excellent opportunity to bring them together to bond and create cross-school communities."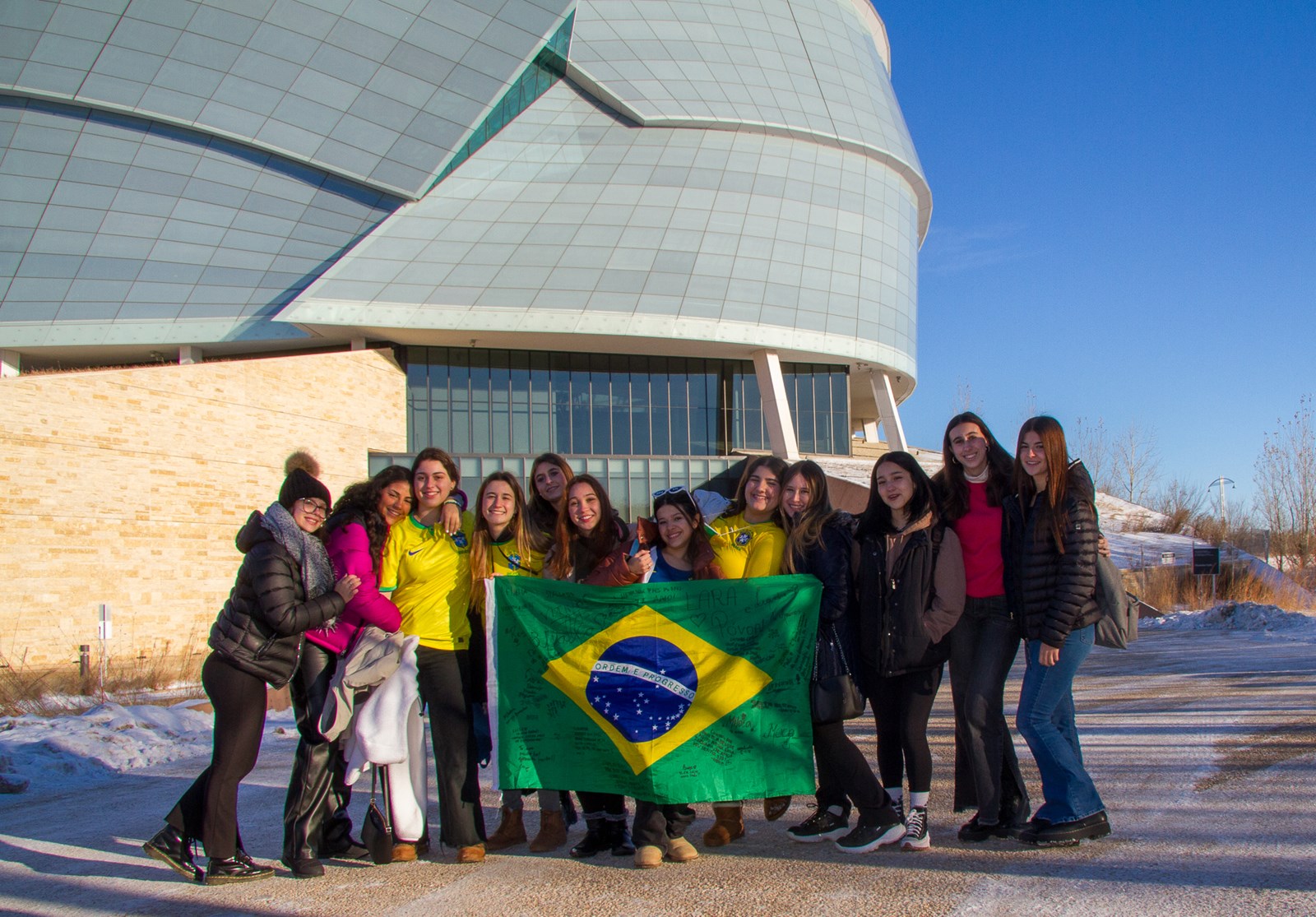 International students from Brazil wore team shirts and carried their country's flag to help cheer on the Brazilian team competing in the World Cup Football tournament.
Students formed teams of four-to-six members and participated in a scavenger hunt that had questions and activities focused on various exhibits in the museum.
The teams watched videos about powerful human rights stories, read messages on the 'Join the Conversation' exhibit and took a group selfie in front of the displays and on the top of the tower.
Grade 10 student Alize Iyawe was impressed with the interactive screens on the second level.
"I read about the history of the first settlers to Canada and how the treaties with Indigenous people were signed. When I opened a book, a voice introduced the contents of the book, which encouraged me to go through it," Alize said.
Alize and her younger sister, Esosa Iyawe, arrived in Winnipeg this September from Nigeria, and both love their new school, Grant Park High School.
Esosa was particularly moved by an exhibit on voting rights in Canada. She feels that the Right to Vote is fundamental.
"It was tragic to know that some of the people who immigrated to Canada were not allowed to vote due to discrimination," said Esosa, a Grade 8 student.
Women, Indigenous people, minorities and poor people were initially excluded from voting even after the introduction of the secret ballot in 1874. To know more about the history of vote, here is a detailed article on the Canadian Museum for Human Rights website.
Meuuen Bressand, a Grade 11 student at Kelvin High School, from France, enjoyed the scavenger hunt and all the team-building activities. Meuuen's favourite part of the museum was the uppermost tower, which offered scenic views of the city.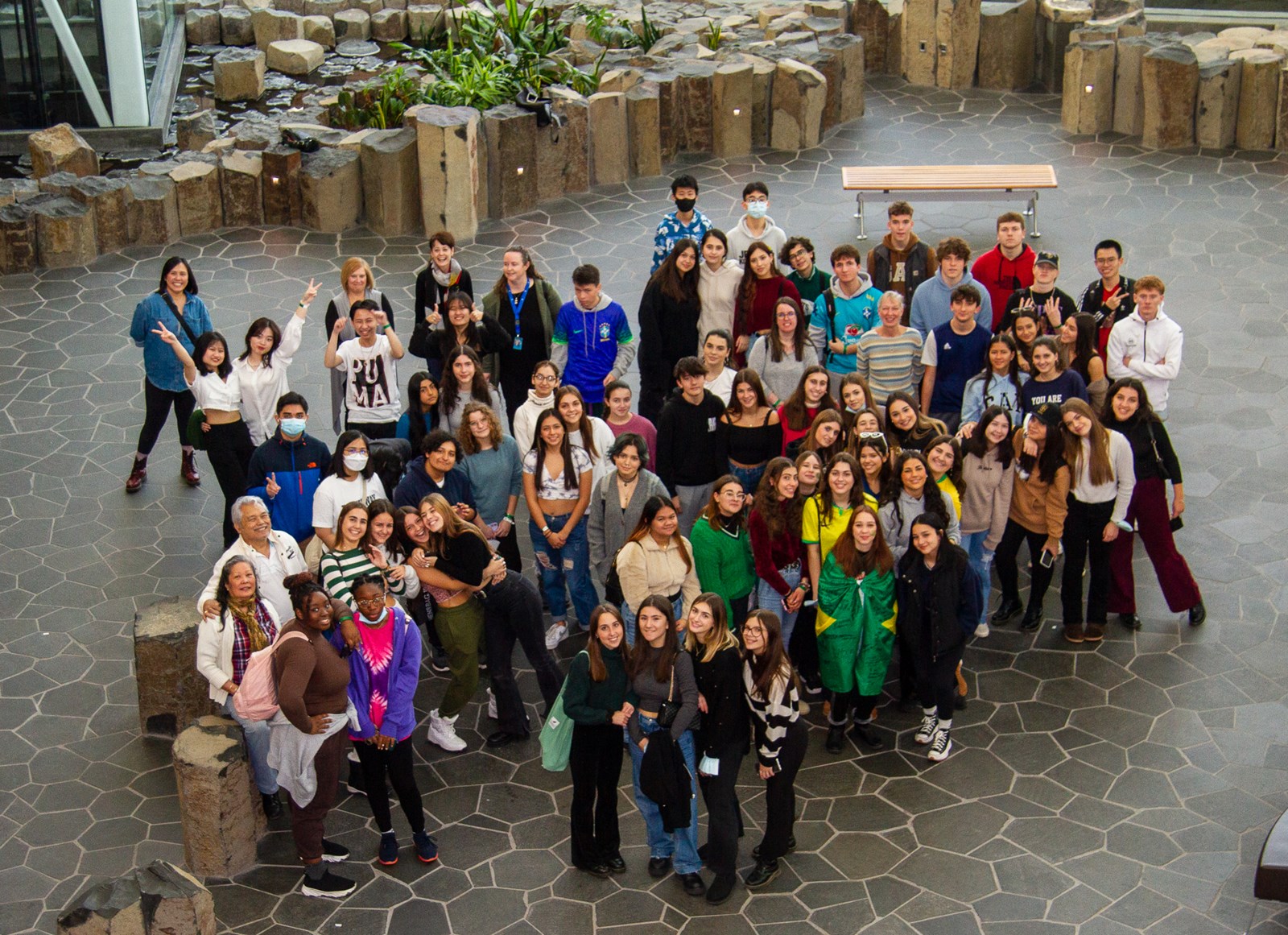 Students were happy to make new connections and friendships.
Ms. Parker said the visit to the Museum helped students to make new friends and to realize they are a part of a second family created through the WSD International program.
"Many students are away from their families for an extended period of time and staying with their Homestay hosts," Ms. Parker said. "It is natural for them to feel homesick from time to time, but events like this help them to connect with students in similar circumstances and create new friendships."
WSD International is always looking for local homestay families to host visiting international students. For more information on the process for becoming a homestay family for WSD International, contact Kaleigh Simon, WSD International Homestay Administrator, at ksimon@wsd1.org or visit here. Interested families can also phone 204.789.0444 (office) and 431.278.5634 (mobile).