About J.B. Mitchell
November 9, 2021
History
Prepared August, 1992 - Updated 2010 - J.B. Mitchell School was built in 1955 at a cost of $332,818.00. It opened September 1, 1956. The cornerstone was laid by School Trustee A. Ross Little who was assisted by School Trustee G.J. Reeve on June 19, 1956. The school started its life as a junior high school. Contents placed in the cornerstone of the J.B. Mitchell School include: list of chief officials of Dominion of Canada, Province of Manitoba and the City of Winnipeg; list of board members and standing committees for 1956; Public Schools Act - Manitoba; Annual Report - Dept. of Education; Annual Report - School District of Winnipeg No. 1 - 1955 and 1952 (pictorial); Booklet - A Visit to Our Schools; City of Winnipeg Municipal Manual - 1955; Coins of the Realm; Daily Newspapers, The Winnipeg Free Press and the Winnipeg Tribune. In June 1989, J.B. Mitchell Junior High School closed its doors due to declining enrolment. This inactivity was short-lived; in the fall of 1990, the building was the temporary home for students from Laura Secord during renovations at the latter school.
In September 1991, the school reopened as a dualtrack French Immersion school, taking on students from Brock Corydon, John Dafoe and Sir William Osler schools. Official 50th anniversary celebrations took place in June 2006; in attendance was longtime principal Aurel Richard, who guided the school from 1991-2005. The original time capsule was opened by curious students in the fall, and was replaced with a new capsule that documented life in 2006 for future generations.
Colonel J.B. Mitchell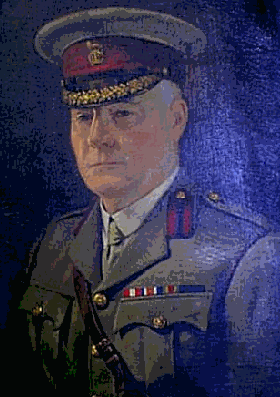 J.B. Mitchell was born in Gananoque, Ontario in 1852. When he was fourteen, J.B. joined up as a bugler in the militia to defend Canada from Fenian raids. In 1870 he began to study architecture at the Montreal Art Institute, where he stayed for three years. But the desire to serve his country drew J.B. from the halls of learning to the west where stories of the Riel Rebellion, of lawlessness on the prairies, filled the newspapers and caught the attention of many young men in the east. When a Bill providing for the formation of the "North-West Mounted Police" was introduced in parliament, J.B. joined up and in 1874 he became Number 50 in the newly-formed police force. Staff Constable Mitchell was present at the signing of treaties with the Crees and with the Six Nations under Chief Crowfoot. His name can be read among the signatures on Treaty Six. In 1877 his three-year term was up and J.B. decided to make a career change to architecture and he settled in Winnipeg. In 1888 he was elected to the Winnipeg School Board and in 1892 was appointed Commissioner of School Buildings and Supplies. For 36 years he served in that capacity and saw the value of school buildings increase from less than $350,000 to nearly $10 million.
In 1912, J.B. became a Colonel in the Winnipeg Grenadiers. From 1914-1918 he saw action at St. Eloi and Vimy. In 1928 the trustees reluctantly accepted his resignation they gratefully acknowledged his great contribution. He had not just built schools; he had, in a larger sense, helped build a school system. Colonel Mitchell outlived all of his old comrades to become the last surviving member of the original force of the North-West Mounted Police. When he died in 1945 at the age of 93, he left behind the name of one who was, above all, a good citizen—one who left his city "not less but greater than he found it".
Construction
Built: 1955
Cornerstone: June 19, 1956 by A. Ross Little
Official Opening: October 2, 1956
Opened: September 1, 1956
Contractor: Arlington Builders
Contract: $339,670 (actual cost $347,199)
Actual Excluding: $332,818, excluding hardware, chalkboard, lighting, site
No. of rooms: 11 plus 2 science labs, music, art, library with conference room, and workroom, 2 staff rooms, principal-secretary, vice-principal suite of offices, counsellor's room, supply room, janitors office and storage and sink room, washrooms, auditorium gymnasium (with 2 storage rooms), 2 directors offices, 2 washrooms, medical office
Addition: September 1960
Contractor: Ole's Construction Co.
Contract: $65,068 (actual cost $68,962)
No. of rooms: 4 plus general purpose room
Addition: September 1963
Completion date: September 30, 1963
Completed: November 1, 1963 (penalty clause)
Contractor: G. Mida Construction Ltd.
Contract: $182,213 (actual cost $182,213)
No. of rooms: 4 plus 2 science rooms, clothing lab, food lab, 2 staff rooms, conference room, washrooms and courtyard.
WSD 150 École J.B. Mitchell School Highlight